Join the Standish Village Team!
Assisted Living & Compass Memory Support
DORCHESTER CENTER, MA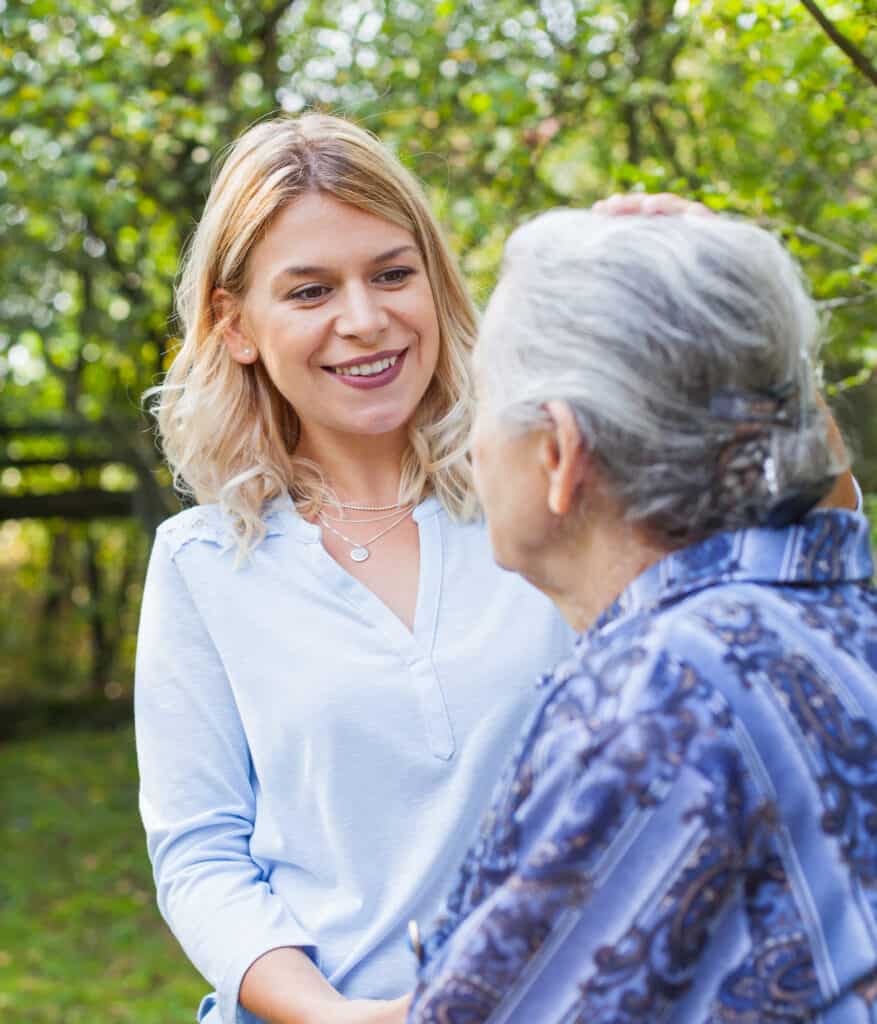 Standish Village is managed by local, Massachusetts-based Senior Living Residences (SLR). SLR's assisted living and memory support communities have been enriching the lives of seniors and their families for more than 25 years. SLR is acclaimed for our forward-thinking, pace-setting innovations in the world of senior care that include the renowned Compass Memory Support Program, the award-winning Brain Healthy Cooking Program and the stigma-shattering Dementia Friendly Communities Initiative that is quickly spreading across our area.
We enjoy an exceptional reputation among families and professionals for providing top notch care, creating innovative programs that enhance quality of life for residents, and for maintaining the highest of industry standards. It is our associates' commitment to our "Right Values" philosophy that established and maintains our position of excellence, respect and trustworthiness in the senior housing industry.
Want an incredibly rewarding career? Join the SLR team!
Work alongside a team of caring and compassionate professionals. Enjoy an outstanding benefits package. Help make our residents' twilight years their best years. Apply below!
Current Open Positions:
Click an open position below for a full job description and to apply.
Receptionist
Receptionist (Part Time)
Dorchester, Massachusetts, United States · Standish Village

DESCRIPTION
We are looking for a part time Receptionist to join our team Mondays and Tuesdays (3pm-9pm). At our community, the Receptionist is the information center of our community, managing all phone calls, greeting visitors, providing community information, managing resident transportation and outing schedules, and assisting residents with all requests. In addition, the Front Desk Receptionist shall be responsible for administrative duties as assigned by the Director of Business Administration. This position requires superior people skills.

RESPONSIBILITIES:
Greeting visitors
Handling phone calls
Being the main point of contact for emergency situations
Acting as concierge for residents
Assisting with the maintenance of resident records
Assisting the Executive Director with marketing inquiries and tours
General office duties such as faxing, filing, supply ordering/inventory and calendar management
QUALIFICATIONS:
Education / Experience

High school diploma or equivalent certificate preferred
Possesses expert knowledge of telephone system
Front Desk / Customer Service Experience, preferably in the hospitality industry

Skills and Abilities

Excellent verbal communication skills
Basic computer skills (word-processing, spreadsheets, internet)
Knowledge of general office equipment including telephone systems and printer/copier
Must be comfortable to assist in emergency situations, and able to do so in a calm, competent and efficient manner
Sous Chef – Full Time
Sous Chef (Full Time)
Dorchester, Massachusetts, United States · Standish Village

DESCRIPTION
Standish Village is seeking a Full Time Sous Chef to join our team. If you enjoy working with seniors, come and be part of the team that gives our amazing residents and their guests an enjoyable and delicious dining experience!

SLR communities are guided by our core beliefs in resident quality of life, integrity, innovation, discovery and valued associates. We are proud of the environment we have cultivated that encourages all associates' ideas and feedback in an effort to better our programming, operations and, of course, care for our residents.

RESPONSIBILITIES
The sous chef will be responsible for preparing, planning and plating food for meals and special events, assisting with ordering, and accommodating residents' dietary needs as required.

QUALIFICATIONS
Qualified candidates must be ServSafe certified and have an interest in working with a senior population. Candidates with previous experience in a senior care facility are preferred.
High School Diploma or General Education Degree (GED)
Minimum of 1-3 years experience as a cook in a fast paced setting, a hospitality or healthcare environment preferred
ServSafe Certified
Working knowledge of kitchen organization and food preparation
Flexible schedule, including availability to work evenings, weekends and holidays as needed
A desire to serve seniors and a dedication to improving their quality of life is required
Wellness Nurse (RN / LPN)
Wellness Nurse (RN / LPN) – Per Diem
Boston, Massachusetts, United States · Standish Village

DESCRIPTION
Senior Living Residences (SLR) is seeking a per diem Wellness Nurse to support Standish Village, an Assisted Living and Compass Memory Support community.

SLR is acclaimed for its forward-thinking, pace-setting innovations in the world of senior care that include the renowned Compass Memory Support Program, as well as the award-winning Brain Healthy Cooking Program and the stigma-shattering Dementia Friendly Communities Initiative that is quickly spreading across our area.

RESPONSIBILITIES:
The Wellness Nurse will assist the Resident Care Director in his or her duties. Assignments are varied, and can include any of the following:
Assessment, Service Plan Development and Oversight
Management and Training Duties
Budgeting, Quality Control and Compliance
Record-keeping
Conduct tours and community outreach, and conduct assessments of potential residents
Serve as "manager on duty" on a rotating weekend schedule with other managers
Participate in social activities with residents as scheduled

REQUIREMENTS:
RN or LPN who is a graduate of an approved nursing program with valid MA nursing license or otherwise meets the requirements of EOEA Assisted Living regulations.
1-2 years experience with elderly or disabled individuals preferred.
Excellent management and interpersonal skills and an acute sense of responsibility and moral integrity.
Strong assessment and care planning skills.
Experience with residents with Alzheimer's disease and other types of dementia.
Computer literacy required.
Sincere desire to work with residents and ability to deal with residents under all conditions.
Compassion and patience essential; level-headed and calm in emergencies.
Ability to cooperate with other associates in a team environment.
Must be willing to perform non-essential duties as needed. Must possess a spirit of cooperation and enthusiasm in order to create an atmosphere conducive to growth.
Must be able to handle the physical requirements of the job including standing, sitting, bending and moving residents (one person assist).
Must have means of transportation to complete assessments for new and returning resident