These Signs Can Indicate that Mom or Dad May Need More Support
Social isolation can have a profound effect on seniors who live at home alone, especially when their daily routines have been significantly disrupted by the coronavirus pandemic resulting in limited opportunities for meaningful exercise and personal interaction. If you are seeing your loved one in person for the first time in several months you may notice both physical and cognitive changes. This checklist can help you determine if those changes point to a need for a more support living arrangement.
Give a Hug – Do you notice weight changes, increased frailty?
Are they staying social? – Are there signs of active friendships despite the physical distancing?
Open the Medicine Cabinet – Are they taking medications as prescribed?
Check the Mail – Look for unopened mail or unpaid bills.
Inspect the Kitchen – Look for expired food, broken appliances.
Are they taking care of their home? – When you walk around the house is it tidy and is someone taking care of the lawn?
If mom or dad isn't doing well at home alone, Heights Crossing may be the perfect solution. We offer an innovative enriching approach to senior living and Alzheimer's care.
Discover the Many Benefits of a Move to Heights Crossing
At Heights Crossing, resident quality of life is always our primary goal, accomplished by providing personalized wellness and supportive services while preserving each resident's dignity and encouraging independence. We believe that the quest for knowledge, inspiration and personal enrichment is lifelong. This is why we provide daily opportunities for growth and discovery through our robust EnrichedLIFE Program and our therapeutic Compass Memory Support Neighborhood.
Our community also offers an outstanding dining program led by our own Executive Chef and a gorgeous outdoor patio. Make new friends, create new memories and make the move to Heights Crossing this summer.
Take A Virtual Tour of Heights Crossing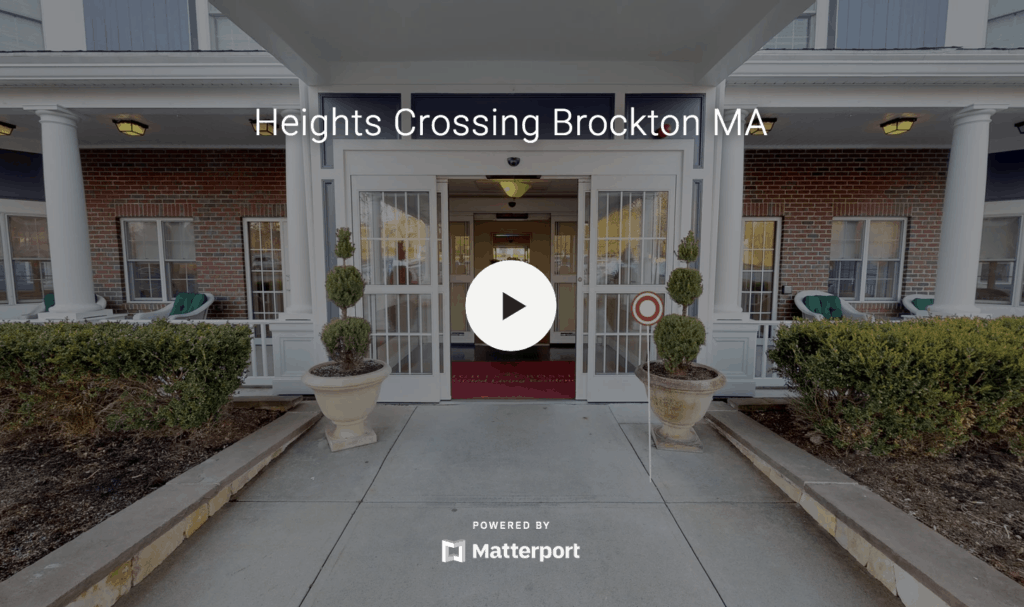 Are you a Discharge Planner, Elder Law
Attorney, Physician or other Professional?