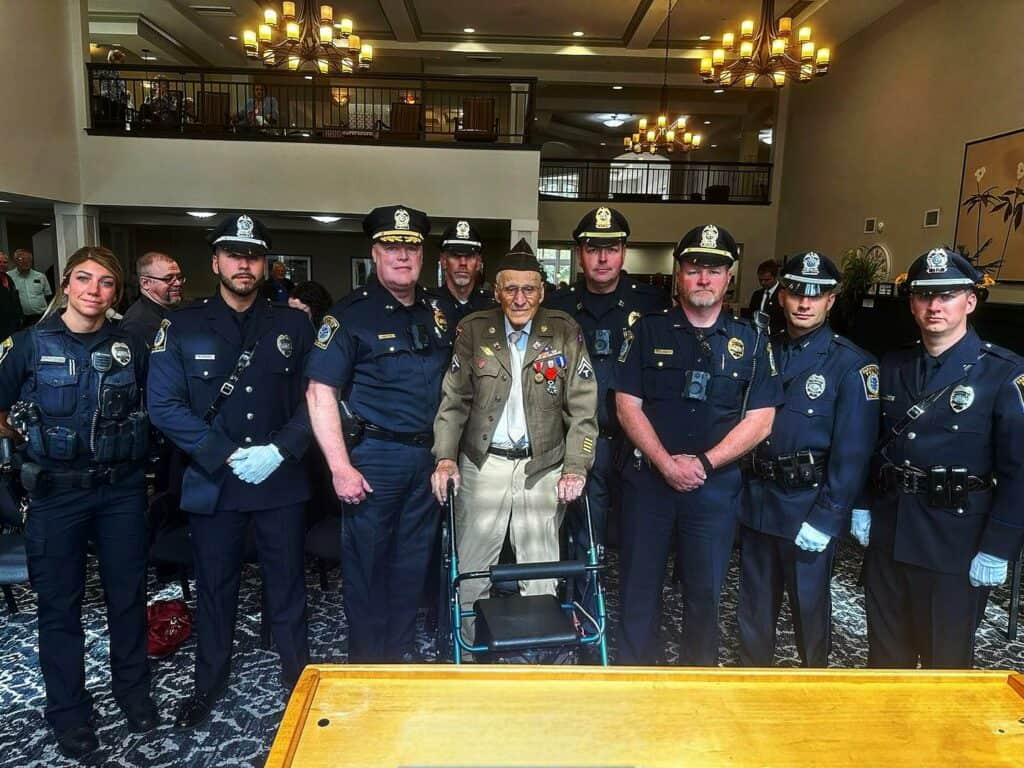 Family, friends, residents, and associates gathered for a special medal ceremony to honor Farmington Station resident Joe De Palma as he became a Knight of the Legion of Honor for his service in World War II. Joe served bravely as a medic in the U.S. Army's 245th Combat Engineers Battalion, defending French soil with dedication and heart. The highly distinguished Legion of Honor was established in 1802 and is one of the most prestigious awards in France. This honor was bestowed by Consul General Jeremie Robert. With this medal, Joe joins Dwight Eisenhower and Douglas MacArthur as a member of this highly esteemed order.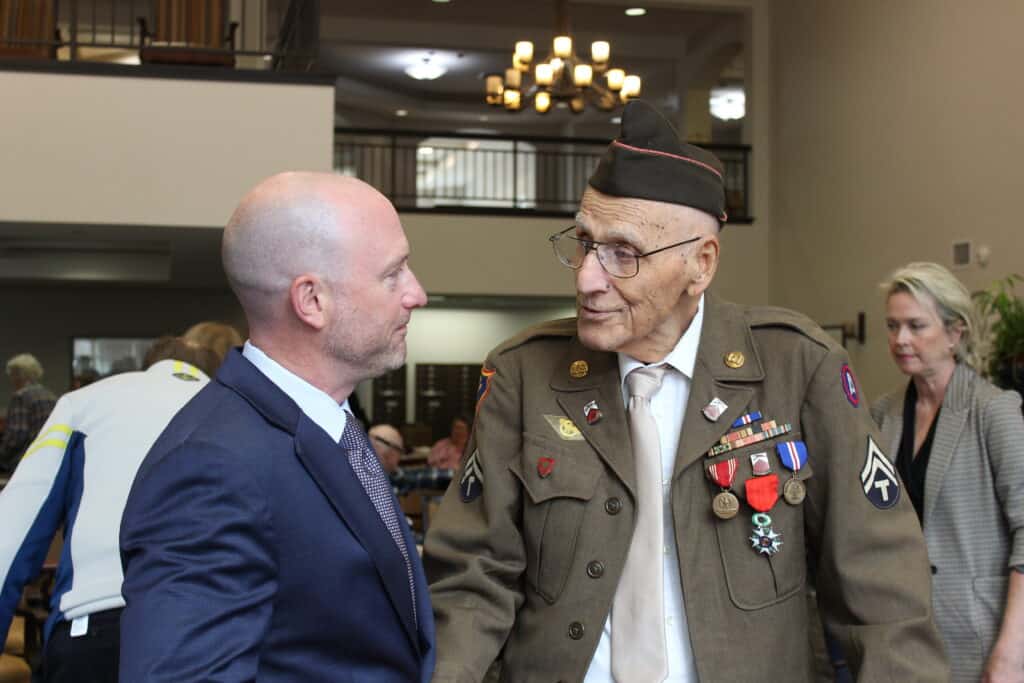 Notable attendees included local dignitaries and government officials, the Farmington Police Department Honor Guard, and Tadd Clelland, President & CEO of Senior Living Residences. Wayne I. Rioux served as the Master of Ceremony. C.J. Thomas, Chairman of the Farmington Town Council, Joe Capodiferro, Ruchi Sheth, Community Engagement Liaison for U.S. Congresswoman Jahana Hayes, Lindsay Miller, Executive Director of Farmington Station, Richard DiFederico, CT State Veteran of Foreign Wars Commande, and Claude Campbell, Veterans Liaison for U.S. Senator Chris Murphy were also in attendance.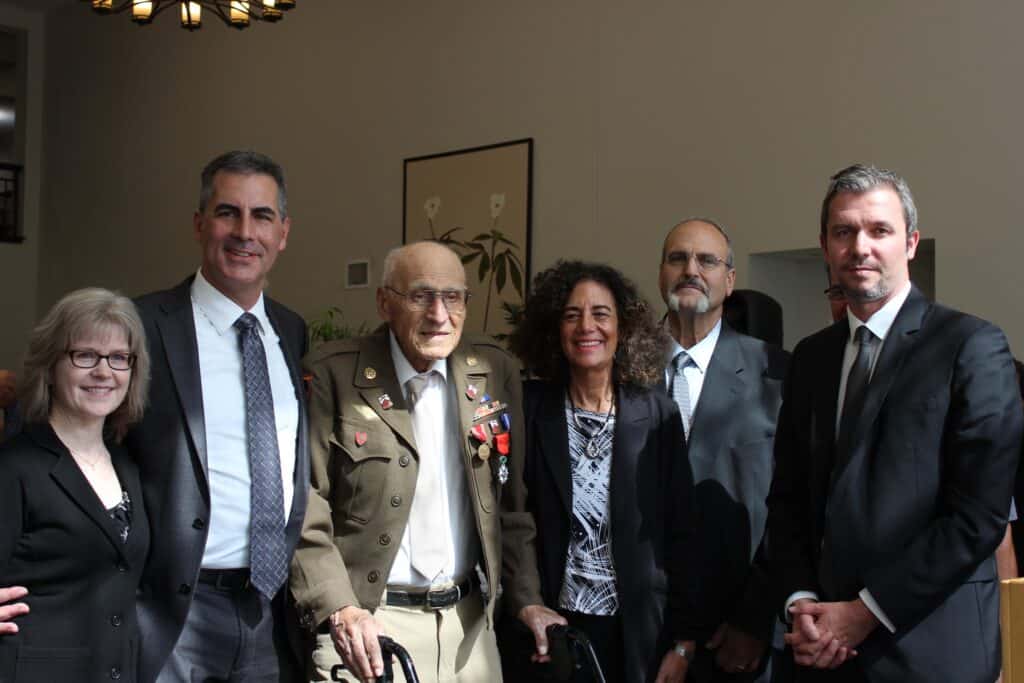 All who attended were greatly inspired by Joe's sacrifices in the war, and it was truly awe-inspiring to celebrate his incredible story.
To discover more, view the news broadcast here.