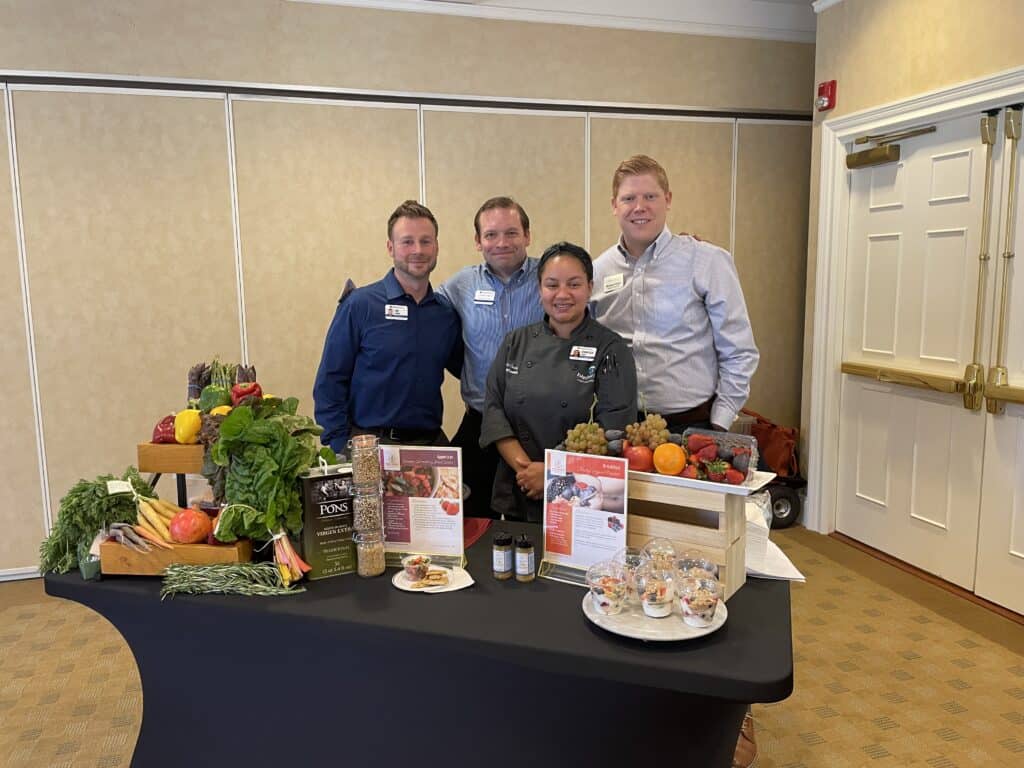 There is no question that eating a diet rich in brain healthy foods can benefit people at any and every age — it reduces inflammation, regulates blood sugar, promotes heart health and it may even have an effect on delaying the symptoms of Alzheimer's disease.
Members at Founders Hall recently had the opportunity to hear from experts on how making more healthful and mindful food choices can benefit your brain and whole body health. Ridgefield Station Senior Living hosted a compelling presentation on these topics.
Joseph Simone, Executive Director at Ridgefield Station, provided guests with "Boost Your Brain Health by Eating Well", an educational program that allows individuals to learn and experience a way of eating and cooking that promotes whole body and brain health. This presentation demonstrates how easy nutrition guidelines and recipes can get you started on the road to a healthier mind and improved memory. The presentation was accompanied by delicious brain healthy snacks prepared by Ridgefield Station's Director of Dining Experience, Jennifer Cerny, including greek yogurt parfaits and a fresh strawberry basil salad with baked pita chips.
Based on the popularized Mediterranean Diet, Brain Healthy Cooking also brings residents at Ridgefield Station and its sister communities delicious, taste-tested and healthful daily menu choices that benefit their cognitive and whole body health, featuring "brain healthy foods" such as dark berry fruits, leafy green vegetables, whole grains, herbs, spices, fish and seafood.
Ridgefield Station offers Assisted Living and Compass Memory Support options for local seniors. Learn more at www.RidgefieldSLR.com and find advice and recipes related to Brain Healthy Cooking at www.BrainHealthyCooking.com.
Founders Hall provides a diverse program of social, educational and physical fitness programs for today's active seniors in a warm, fun and stimulating atmosphere. Learn more at www.Founders-Hall.org.