Your Traditions of Wayland Home
Personalized Independent Living, Assisted Living & Compass Memory Support
Welcome to Traditions of Wayland, a vibrant living community for seniors. Conveniently located off Route 27, our exceptional building with its wide array of dedicated community spaces has been designed to support a close-knit community of individuals doing the things they love, trying new experiences and enjoying the company of their neighbors. Through the building amenities and our robust EnrichedLIFE and Compass Memory Support programming we support and encourage an active independent lifestyle.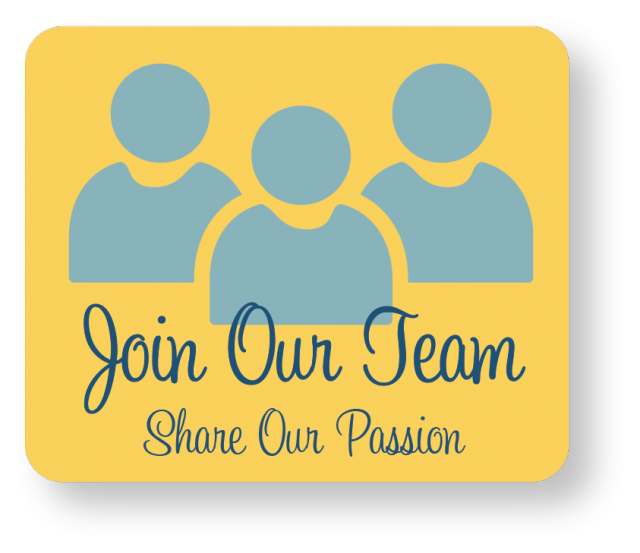 Resident quality of life is always our primary goal. Our focus is on providing care while preserving each resident's dignity, encouraging independence, and best enabling freedom of choice. As you walk through Traditions' front door, you'll be met with friendly staff and an intimate, cozy community. We are proud that our associates carry their passion for senior living into work each and every day.
Our building is designed to make you feel right at home. Stop by the cafe for complimentary snacks and beverages, or invite a loved one to share lunch with in our spacious dining room. With comfy common areas like these, Traditions of Wayland fosters an environment perfect for making new friends and new memories. 
The History Behind Traditions of Wayland
When you walk into Traditions of Wayland, you can immediately feel that this is a building with rich, local connections to the town's history. Before it became the Assisted Living community we know today, the 849-acre plot of land where Traditions of Wayland currently sits has ties dating back to the town's founders and the 1692 Salem Witch Trials!
In the late 1800s, a wealthy Bostonian by the name of Francis Shaw purchased the land and called it "Five Paths". Shaw sold one piece of the property, the plot where Traditions now stands, to The Greene Family, who hired Samuel Mead to construct the family's "Greenways" Estate. Mead also designed the beloved Wayland Public Library, which dates to 1900. Greenways was later owned by Frank and Virginia Paine, a well-known pair in the Greater Boston Area. Interestingly, Frank was a noted marine architect who designed the magnificent J-Class Yankee, among other yachts, and also the son of General Charles Jackson Paine, who fought in the Civil War from 1961-1965.
Virginia Paine was engaged, intellectually curious, loving and gracious. She hosted regular meetings of several community groups in Greenways, including her Church group and a Shakespeare Club where members took parts and read the play of the month out loud. According to her great nephew, Thomas M. Paine, who wrote Growing Paines in 1991, "Virginia immediately captivated the attention of everyone she met. She would show up someplace in a splashy dress, and people would ask, 'who is that woman?'" Several community members can still recall Virginia walking her border collies each morning, rain or shine.
Presently, local Wayland residents know the Greenways property as two separate parcels: The Shaw/Paine Estate where Traditions of Wayland is situated alongside neighbor Parlin Hospice Residence, and the Greenways Conservation Area, 166 acres of unspoiled woods, fields and wetlands as well as trails, picnicking areas and a canoe launch on the Sudbury River.
Today at Traditions of Wayland, original architectural details of the building's rich history are on display as you tour the community. Look for the original oak paneling and exposed brick, floor to ceiling bookcases in the library, the elegant Great Room fireplace, and captivating photos of Virginia Paine hung along the walls throughout the building. We are proud to do what we can to keep the spirit of Virginia Paine alive.
Community News
Honoring Veterans in the Wayland Community
To give recognition to military veterans in assisted living in Wayland, members of the Charles H. Alward Post 133 of American Legion made visits during Christmas week to various communities, including Traditions of Wayland and presented a medallion with a neck ribbon to each veteran and widow of a veteran. Read more at Wicked Local Wayland>>
Dementia Simulation at Traditions of Wayland
A dementia simulation took place at Traditions of Wayland. Attendees included members of the Wayland Police Department, Council on Aging, Health Department and Housing Authority. It was an enriching opportunity to feel what it's like to have dementia and to discuss experiences. Read more at Wicked Local Wayland>>
Traditions of Wayland Participates in Walk
Residents, staff and volunteers from Traditions of Wayland walked in the Boston Alzheimer's Association's Walk to End Alzheimer's. View pictures from the event>>
Arts Wayland Member Exhibit
Arts Wayland member Maryann Goblick had a solo art show at Traditions of Wayland. She paints in a representational style in the mediums of watercolor and pastel, with the play of light as a unifying theme. Read more about Maryann>>
At Traditions, we are committed to helping seniors and their families have all the tools they need in order to make the best decision possible regarding care and assisted living. Drop by anytime for a tour or to discuss your options. My door is always open!
- Libby Mattei, Executive Director