Covid-19 Response Timeline
None of us could ever have anticipated how Covid-19 would upend our lives. At Senior Living Residences we launched into action fighting on the front lines of the pandemic to protect the health and lives of our residents and associates. This timeline represents how our associates, in partnership with our residents' families, handled the crisis with leadership, innovation and transparency. In the face of uncertainty we implemented safety protocols often ahead of government direction, we advocated for testing, we kept families abreast every step of the way. Through it all we were guided by SLR's Right Values philosophy.
January 21
US announces first confirmed Covid case — in Washington state
February 26 – 27
Boston's Biogen Conference — 100+ cases of Covid linked to this event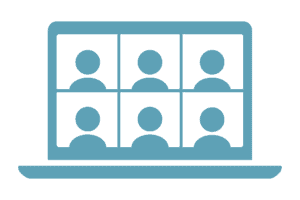 February 27 – March 1
SLR launches series of crisis response planning meetings among Executive Directors, nurses and Home Office managers
March 2
SLR shares crisis response plan with residents, families and associates
March 2 – March 6
• Daily Directors meetings launch, reviewing all policies and procedures
• SLR Communities conduct all-staff training on infectious disease control practices
• SLR Communities install signage on precautions, proper hygiene and visitor policy
• Public Communication Plan launches addressing families, residents and associates
• SLR publishes Covid Response and Updates as featured section of website
March 4
MA announces first positive case from Biogen conference
March 9
In an abundance of caution:
• SLR Communities withdraw from large-scale events participation
• All bus trips and group transportation is halted
• Shopping trips are suspended (Communities launch online ordering for resident necessities)
• Infectious Disease Control training expanded
March 10
• MA declares state of emergency
• CT issues executive order regarding Covid response; declares public health emergency
March 10
SLR ramps up Public Communication Plan, expanding the Covid website portal and launching Family Communication webpages for all SLR Communities
March 11
• SLR implements Visitor Restrictions, placing limits on non-essential visits
• SLR develops health screening protocol to be applied to staff, residents and essential visitors
• SLR issues directive to Communities to cancel outside entertainers and limit group programming to 10 residents, following physical distance guidelines
• SLR enhances disinfection protocols, issuing comprehensive checklists and mandating the use of EPA registered disinfecting spray
March 12
MA issues first set of guidelines for Assisted Living addressing Covid concerns, curtailing visitation and requiring staff health screenings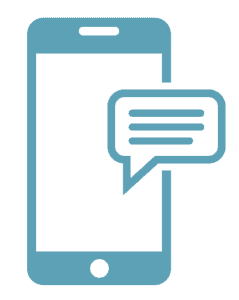 March 12
SLR launches opt-in text alerts program for associates and families
March 13
• US declares national emergency
• NH declares state of emergency

March 13
• SLR launches mandatory daily Health Screen, including temperature taking, for all residents, associates and visitors
• SLR Communities urge associates to share information on other places of employment for purposes of contact tracing
March 15 – 16
• Both MA & NH issue guidance suspending long term care visitation within the next 48 hours
• MA, CT and NH close all public schools
March 15 – 16
• All SLR Communities suspend non-essential family visitation
• SLR Communities work with essential visitors to ensure proper safety standards (limiting number of people who see/treat residents, updating contracts/agreements to require pre-screening and necessity of visits, etc.)

March 16
SLR works with local pharmacies on new delivery protocols to ensure residents safely receive prescriptions
March 18
CDC confirmed cases in US pass 10,000
March 18
• All SLR Communities implement "Safer in your Apartment" Policy (self-quarantine) for residents
• Communities suspend all group programming and implement in-apartment dining
• Alternate engagement strategies for residents are put into place (e.g. daily activity pack deliveries, virtual field trips and in-room gardening)
March 19
SLR launches Associate Communication Plan to share Covid-related benefits (access to Telehealth, insurance benefits, perks, emergency child care locations, etc.)
March 20
CT implements "Stay Safe, Stay Home" restrictions on all workplaces and non-essential businesses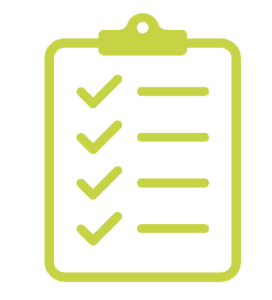 March 20
• SLR updates Health Screen to include checking for abdominal pain, diarrhea and nausea (long before CDC adds these to the official Covid symptom list)
• SLR develops and implements revised pre-assessment process for new residents and residents returning from a hospital or rehab stay
• SLR Communities begin setting up apartments and overnight accessory kits for associates who want or need to stay overnight
• SLR publishes direct video message from President and Vice President thanking frontline staff and later issue another thank you message
March 23
SLR issues directive to associates who work part-time at multiple SLR Communities to limit their work to just one community, increasing their shifts to accommodate needed hours
March 24
MA issues "Stay at Home" advisory

March 24
• SLR issues guidelines to staff regarding post-shift virus control practices to keep their families safe
• SLR implements mandatory glove-wearing policy for all associates entering a resident's apartment
• All Communities implement "Full PPE" protocol for any resident returning from a hospital stay
• SLR instructs Communities to contact local Boards of Health to request assistance sourcing PPE
• SLR holds company-wide conference call with Infectious Disease Nurse Practitioner for additional guidance and support for community managers
March 25
• SLR Communities launch one-on-one "Associate Check-Ins" to assess stress levels and emotional well-being
• SLR implements liberalized PTO policy for associates out of work due to Covid
March 27
• NH "Stay at Home" Advisory goes into effect
• CARES Act is signed into law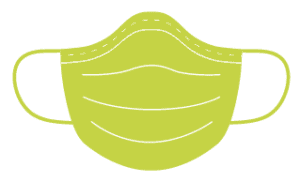 March 31
SLR mandatory Face Masks Policy takes effect
April 1
• SLR Community Relations Team spearheads grassroots campaign for homemade face mask donations for staff and residents
• SLR's Health Screen updated to include checking for loss of sense of smell and taste (Again, before CDC adds symptoms to official list)
April 3
CDC recommends face coverings in public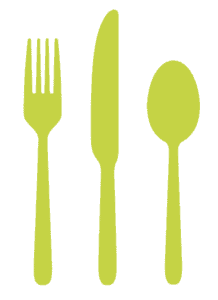 April 6
SLR directs Communities to implement additional dining options and protocols to combat dehydration or poor nutrition
April 7
SLR increases associate Referral Bonus Program to aid in the event of staff shortages
April 10
SLR removes waiting period for newly hired associates to begin receiving benefits

April 12
First of many Family Drive-by Parades held by communities, these to celebrate Easter
April 16
SLR Communities begin utilizing National Guard Mobile Testing Program for residents and staff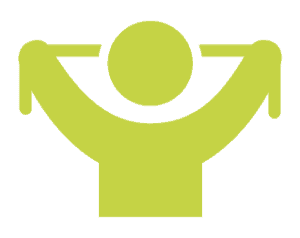 April 17
SLR directs Communities to establish a PT / OT program with outside agency to enhance residents' mobility and muscle strength due to decompensation

May 1
SLR directs Communities to develop and implement individualized outdoor family visit program and safety protocol
May 4
NH starts lifting restrictions with "Stay at Home 2.0"
May 4
SLR organizes grief support for associates through local hospice agencies
May 18
MA begins Phase I of reopening
May 18
SLR develops plan to enhance safety protocols for reception areas including plexiglass shields and software to help with contact tracing
May 20
CT begins Phase I of reopening
May 24
As medical offices begin to re-open across New England, SLR Communities double down on tele-heath facilitation to help residents who are not yet comfortable leaving the community

May 26
SLR Communities publish webpages to enhance up-to-the-minute notification of visitation changes, and allowing families to schedule outdoor visits online
June 1
MA amends guidelines to allow for outdoor family visits, small group programming and modified communal dining

June 1
• SLR Communities in MA cautiously begin small group programming
• SLR directs Communities to reconfigure Dining Rooms for spatially distant mealtimes
• Families continue to enjoy physically-distant outdoor visits with their loved ones in addition to virtual visits via FaceTime, Zoom, and Skype

June 8
Phase II of reopening begins in MA
June 8
• SLR announces lifting of "Safer in your Apartment" protocol
• SLR develops detailed plan to safely re-open dining rooms; works with each Community to start rolling out on 6/15
June 10
SLR directs Communities to conduct post-Covid assessment of all residents to focus on their health status and what their current needs post-quarantine are
July 2
MA Department of Elder Affairs issues new set of guidance for Assisted Living Residences to allow for in-apartment visitation

July 2
SLR Communities in MA reinstate in-apartment visitation for families
July 6
Phase III of reopening begins in MA
July 9
SLR Communities start hosting Virtual Town Hall meetings as another way for families to connect with the community's leadership team, to hear regulatory updates and ask questions.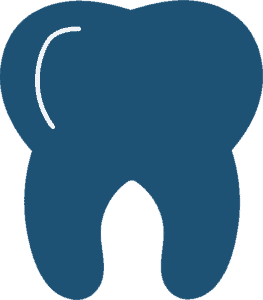 July 14
Ancillary provider visits are again permitted
July 20
SLR community Salons in MA and CT can re-open with guidance
July 28
State of CT allows long-term care facilities to have in-apartment visitation
July 28
SLR Communities in CT reinstate in-apartment visitation for families
September 1
SLR roll out of digital health screening and contact tracing software is completed for all communities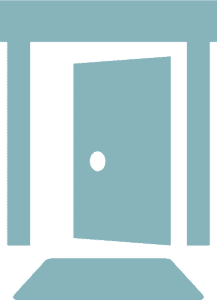 September 2
State of NH allows Assisted Living Residences to have in-apartment visitation
September 8
SLR Communities begin implementation of formal Fall-Surge readiness plan

October 5
SLR Communities start developing designated indoor visiting spaces in preparation for continued, safe and sanitary visits during colder weather.
October 13
SLR expands relationship with local Covid testing vendor in order to provide community-wide, onsite testing for residents and associates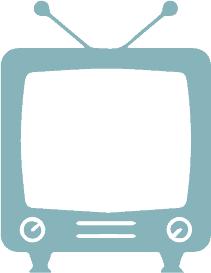 October 19
Communities begin installing In-Apartment Cable Channels for additional programming options for residents
October 29
States start issuing guidance on preparing for Covid Vaccine including information on vaccination services and provider selection
October 29
As cases across the country continue to rise, SLR communities let families know that they are committed to allowing for safe in-person family visits for as long as possible. This message comes with the definition of a Three-Level Visiting Plan, showing when and how visitation could be reduced or limited in a community if there are positive cases.
October 30
SLR expands online scheduling capabilities for families to easily book appointments with their loved ones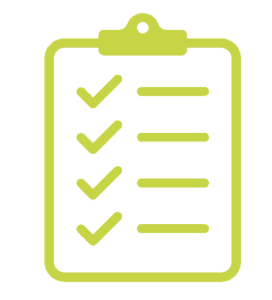 November 2
Communities start implementing Oxygen Saturation (O2 Sats) checks as part of the resident health screening process.
November 4
Based on guidance distributed from Federal, State and local Dept. of Health, SLR communities plan for safe and festive holiday celebrations
November 6
SLR develops an Associate Task Force to pool resources and support communities with potential staff shortages due to Covid-19 outbreaks

November 20
SLR enters into agreement with CVS/Omnicare to host clinics at communities to distribute the pending Covid-19 vaccine to residents and associates when available
December 1
A Centers for Disease Control (CDC) and Prevention panel recommends giving health-care workers and long-term care facility residents the first coronavirus vaccine doses once it's cleared for public use
December 1
SLR initiates development of Action Plans for all communities for distribution of the Vaccine to associates and residents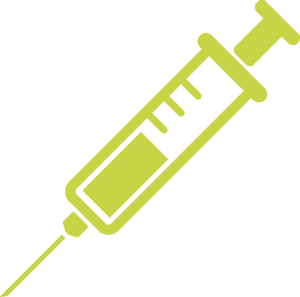 December 3
Communities start discussions with Families and Associates about Vaccine Roll out plans.
December 8
Massachusetts reimposes statewide coronavirus restrictions following an increase in infections and hospitalizations.
December 9
States begin rolling out Vaccine Distribution Plans. MA, CT and NH all include Assisted Living Communities in their "Phase 1" roll out.
December 11
The U.S. Food and Drug Administration (FDA) issued the first emergency use authorization (EUA) for the first vaccine for the prevention of COVID-19, developed by Pfizer-BioNTech

December 16
SLR Communities distribute Covid Vaccine fact sheets and consent forms to associates, residents and families
December 18
The U.S. FDA issued an EUA for a second vaccine for the prevention of COVID-19, developed by Moderna
January 13, 2021 – March 28, 2021
SLR Communities hold Covid-19 vaccine clinics for residents and staff
March 22, 2021
Phase IV of reopening begins in MA
May 29, 2021
All industries/businesses are permitted to open at full capacity in MA