From the Farm to Our Tables:
Senior Living Residences' Communities Take A Local Approach To Food
The local food movement is one that is increasingly gaining popularity across the county and is also a concept championed by Senior Living Residences. Each independent and assisted living community managed by Senior Living Residences has worked hard to make this concept a reality for residents. Through some unique food purveyors and some creative local relationships, every Senior Living Residences' community can say that a significant portion of their every day menu offerings is coming from local farms and producers, or "Farm-to-Table."
"Resident quality of life is our number one priority. This is a core value that resonates through every aspect of every community, and one that needs to be reflected in the quality of food that we serve every day," says Kim Smith, Corporate Director of Dining Experience.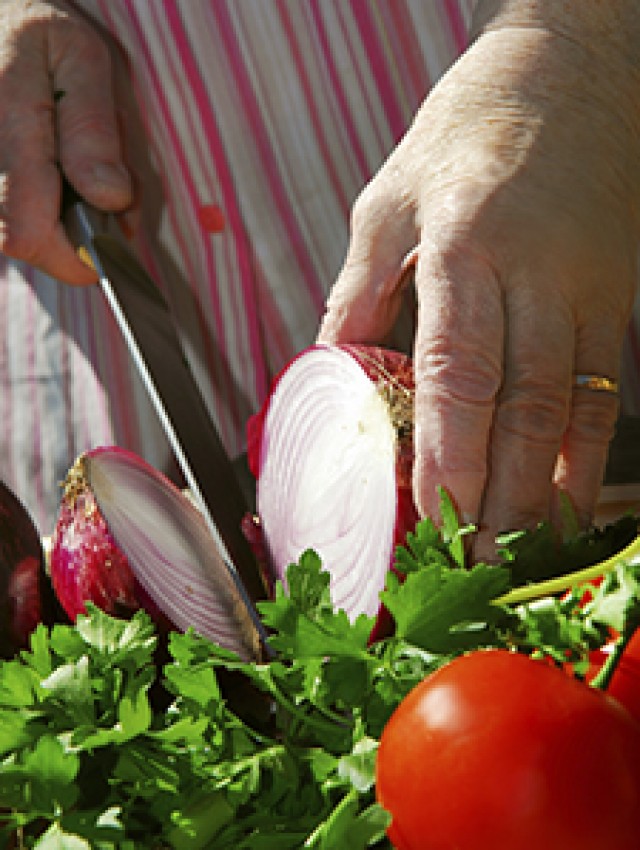 It was in support of that mission that prompted Senior Living Residences to develop their award-winning Brain Healthy Cooking program, a nutrition program for residents based on the Mediterranean Diet that relies heavily on access to fresh vegetables, fruits and fish. The program was in development for three years while Smith investigated ways to make the Brain Healthy Cooking program as healthy and as flavorful as possible. She explains, "To do it right required access to locally harvested food."
When looking for a major food purveyor that could offer locally farmed foods by volume and adhere to industry food safety regulations, Smith looked no further than Sid Wainer & Son Company of New Bedford MA. The premiere local family-owned company has been in business for over 100 years and has established strong relationships with dozens of farms across the Northeast including Backyard Farms of Maine, Wilsons Farm of Lexington MA, Farming Turtles of RI and so many more.
"We are proud to support local farm sustainability," affirmed Dan Costa, Representative for Sid Wainer & Son. "Not only do we build these relationships with regional farmers, we also run Jensel Valley Farm, our own 50 acre test farm located in Dartmouth MA. Here we test out various produce items, many that are not native to the region. We find out what will grow and what practices are best to harvest these different fruits and vegetables. We then educate local farms on how to grow these foods. This gives us the ability to offer our clients many exotic items that are actually grown locally."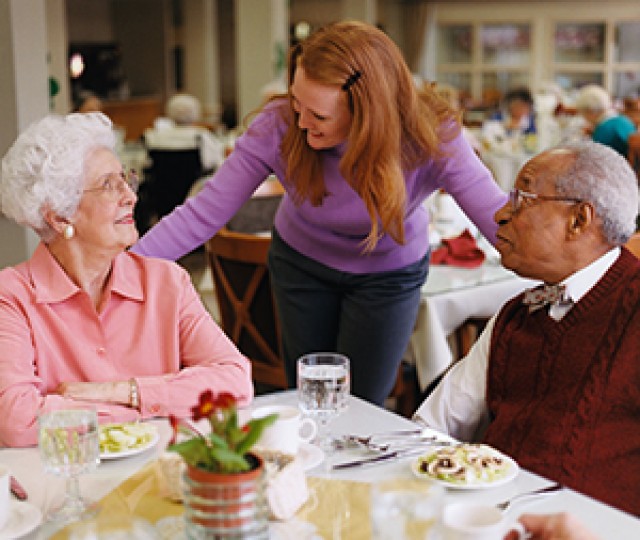 Smith said that many of Senior Living Residences' community chefs also have hyper-local farm relationships to support local growers and she also works with several Boston-based fisheries. Through most seasons, a significant portion of the menu is farmed locally in traditional outdoor farms during the New England growing season, as well as cultivated during other times of the year in specialized greenhouses. Smith goes on to add "Residents and their families can trust that our kitchens are cooking everything from scratch. Unlike common industry practices, we do not rely on pre-made products that can be high in sodium and saturated fats. I'm even monitoring our chefs' weekly orders to ensure this practice." 
"We may be paying more for our food but preparing dishes with fresh ingredients offering the most nutritional value is a major factor in the health benefits that our Brain Healthy Cooking Program offers." continues Smith. "Our residents are worth it!"