"After 5 months and $4,000 in surprise charges, it was time for a move to a better community. I'm so glad we found Senior Living Residences."
*To protect privacy, names and photos are not actual.
Tara's Story
Finding the Right Fit and the Right Values at Senior Living Residences
Last year my parents' health issues had declined to a point where we needed to look into a more supportive living option. Dad was suffering with complications from his leukemia and Mom's dementia was progressing. We made the decision to tour several Assisted Living communities in the area. After comparing costs, Dad was set on moving into one particular community that I was unsure about. Trying to be supportive, I went with his wishes and moved both of my parents in.
The Wrong Fit from the Start
The community's monthly cost seemed to be lower than the competitors in the area. This is because the community billed on a "tiered pricing" or "a la' carte" structure, meaning that my parents would initially pay a lower monthly fee but be charged above that fee for additional levels of service as they were determined necessary by the staff. I had trusted that the assessment and service care plan done before they moved in would place my parents in a level of care that would cover their complex medical needs but I soon realized that wouldn't be the case.
Surprise Monthly Bills
We didn't have much say over what services the nurses were recommending. I was constantly catching new undiscussed fees on my parents' monthly bills. When my father had completed physical therapy sessions ordered by his doctor, I had to fight to have his care plan and monthly bill reflect his reduced care needs. In fact, I was having to monitor their constantly fluctuating monthly bill line-by-line with a fine tooth comb. After fighting to receive over $4,000 in billing reimbursements, my parents and I knew it was time to leave this community behind.
Making the Move to a Senior Living Residence
It was a breath of fresh air from the start when my parents moved into a Senior Living Residences community. The company prides itself on being transparent and I couldn't agree more. The assessment was honest, not contrived. The community's pricing structure was straight-forward. With their Personalized Care Package pricing structure, everything is based on the specific personal care needed by my parents. Everything detailed in my parents' service plan was included in one easy-to-read monthly bill. There were NO surprises. If/when my parents would ever need more advanced care services like continence care or the SAMM program (Self Administered Medication Management), I understood that those services would be made available at an additional cost and I knew exactly what that cost would be.
I was always kept in the loop on their individualized care plans, and any upcoming recommended changes. You have no idea how nice it is to no longer find surprises on monthly bills.
How Can Senior Living Residences Help?
Our highly individualized care approach helps residents with a wide range of diagnoses – coming to us from hospitals, rehabs and home.
Is Your Senior Client or Patient a Good Candidate for Assisted living?
---
Are they at risk of injury at home alone?
Can they perform ADLs independently?
Can they manage their own medications?
Can they adhere to post-hospital discharge plans?
Do they have adequate spousal/family support?
Do they have memory loss or confusion?
Do they have a lack of skilled needs to justify a 3-day hospital stay or acute rehab setting?
Would they be more comfortable with VNA services in a home-like setting rather than a nursing home or rehab?
If the answer is "yes" to any of these questions, a transition to a more supportive living option like Assisted Living may be the best next step for your senior client or patient.
All the Services Your Senior Client/Patient Needs in the Environment They Want
---
Assessments and move-ins 7 days a week
No hospital qualifying stay required
Coordination of follow-up care, including discharge notes and post-discharge physician visits
In-house skilled services coordinated with VNA, including oxygen, post surgical wounds, insulin management, PT, OT, speech/language therapy, medication reconciliation and management, and nutritional support
Daily nursing and 24-hour CNAs for ADL support and immediate response to unscheduled patient care needs
Physician and Nurse Practitioner "House Calls"
Private apartments with private bath
Nutrition/hydration program
A socially active lifestyle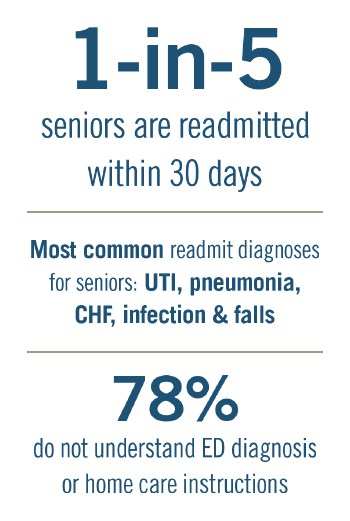 Discharging to an SLR Community
Removes readmission risk
Reduces hospital penalties & costs
Ensures coordination & follow up on discharge instructions & patient wellness care