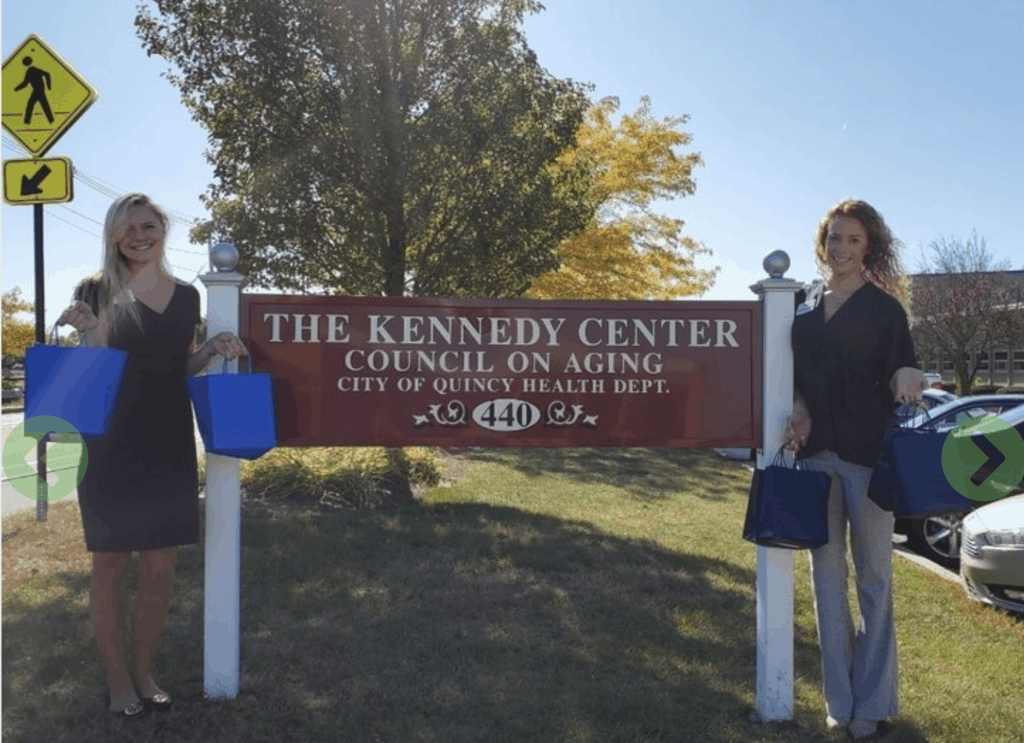 QUINCY, MA — Each month, the Quincy Council on Aging hosts an Alzheimer's Caregiver Support for individuals who are caring for loved ones with Alzheimer's or other memory impairments, giving them an opportunity to share personal stories and receive advice from others who understand what they're going through. At the COA's October meeting, Compass on the Bay and Standish Village Assisted Living, two local senior communities, partnered to bring education and advice to attendees who are each currently caring for loved ones with memory loss. Each attendee also received a "care package" filled with treats brain-boosting spices, dark chocolate, skin moisturizer and more.
Jenna Petrenko, Executive Director at Compass on the Bay, a unique community devoted exclusively to those with varying levels of memory loss, and Julie Platz, Executive Director at Standish Village Assisted Living, discussed stress, its impact on the body, how to cope with stress related to caregiving, tips for brain healthy cooking, benefits of oils and massages, and more.
"The members of the Alzheimer's Support Group were very appreciative of the 'care package' they received and the helpful hints given by both Jen and Julie," says Marge Donaher, Outreach Coordinator at the Quincy Council on Aging. "It's always good to hear new things that may help their loved one."
The Quincy COA's Alzheimer's Support Group usually meets on the 4th Thursday of each month at 1pm. Due to the upcoming holidays, the group will meet on November 21st and December 19th. All caregivers who are supporting loved ones with dementia are welcome to attend.