Welcome to Cape Cod Senior Residences, Independent and Assisted Living in Bourne!
Cape Cod Senior Residences features Independent Senior Apartments and supportive Assisted Living in a comfortable, residential environment, allowing residents to stay within the same campus as their needs change over time. The community has 84 spacious apartments and a variety of lovely community rooms including a country kitchen, library, media room, fitness room and full-service salon. Our ample outdoor space includes hiking and walking paths, a beautifully landscape courtyard and screened in porch and a community garden with raised planting beds for residents and their guests to enjoy.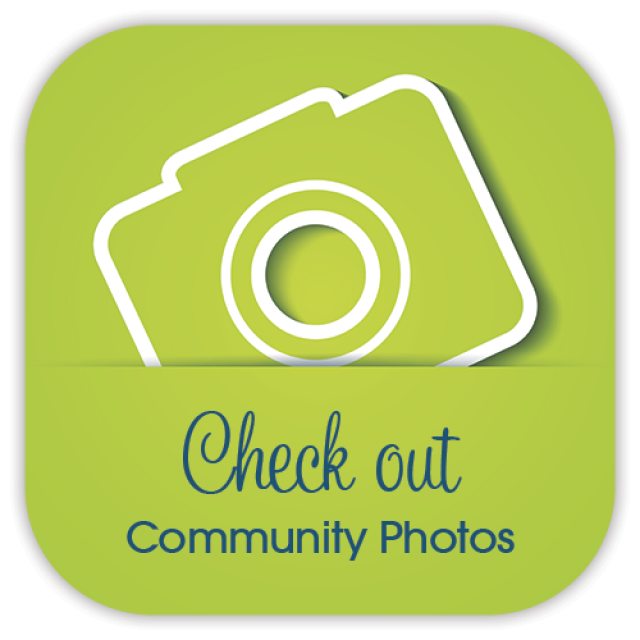 Residents who choose our assisted living option enjoy a wide range of services and amenities, including a vibrant program of social, cultural enrichment and wellness activities, personal care and medication management services, fine dining, and more. Our unique 100% affordable community offers the best value in senior housing on the Cape! It is open to seniors 65 years or older whose incomes are at or below 60 % of the area median income.
A Public-Private Venture
The development of Cape Cod Senior Residences, which opened in 2005, was spearheaded by the Barnstable County Commission when it allocated 8.5 acres of land for the project - the site of the former Barnstable County Hospital in Pocasset. Additional local public institutions, non-profit organizations, for-profit companies and countless individuals joined together to support and plan the project over a ten-year period.
Sharing the vision of the Barnstable County Commissioners, the non-profit Housing Assistance Corporation of Hyannis (HAC) and developer Realty Resources Chartered of Maine formed a public-private partnership to develop Cape Cod Senior Residences. The community is managed by Senior Living Residences of Boston, a trusted name in senior housing and care among families and eldercare professionals since 1990.
Community News
Cape Cod Senior Community Named "Excellent" Place to Work
Cape Cod Senior Residences recently announced that it has received the 2018 "Excellence in Action Award" from NRC Health in the Workforce Satisfaction category. This award recognizes senior communities that have achieved the highest overall employee satisfaction scores in the NRC Health database, based on surveys of associates. Learn more about the Excellence in Action Award »

Cape Cod Senior Residences Pushes 'Green' Initiatives
Cape Cod Senior Residences has recently taken several steps to become a more energy-efficient community by partnering with Housing Assistance Corporation of Cape Cod and RISE Engineering. The community underwent a comprehensive Lighting Replacement Project, as well as a heating and energy audit. Read more in the Cape Cod Times »
Casino Night Benefits Cataumet Playground, Hope Dementia & Alzheimer's Services
Cape Cod Senior Residences' annual Casino Night raised more than $3500 to benefit local groups. Read more >>
Executive Director Michael LeBrun and Family Win NESN's Backyard Ballpark Contest
Cape Cod Senior Residences Executive Director Mike LeBrun (a die-hard Sox fan) won NESN's 2016 Backyard Ballpark Challenge with his home replica of the Green Monster! The LeBruns used this unique opportunity to raise funds and awareness for the Jimmy Fund. Watch here
HopeHealth Offers House Calls For Cape Senior Residents In Pocasset
HopeHealth, formerly known as Hospice & Palliative Care of Cape Cod, offers house calls at Cape Cod Senior Residences in Pocasset. HopeHealth Director of Community Relations and Outreach Melissa Roberts Weidman calls the Pocasset residence "a real gem and great resource for local folks." Read More at CapeNews.net
Cape Cod Assisted Living Residents Knitting Group Donates Blankets
Cape Cod Senior Residences knitting group creates blankets for The Carriage House Read More >>
Science is Seeking Cape Cod Residents for Important Alzheimer's Research 
Cape Cod Senior Residences Executive Director Michael LeBrun's latest piece in To Your Good Health, a local healthcare newsletter, highlights a few major Alzheimer's studies being conducted at the Boston University School of Medicine Alzheimer's Disease Center, including a breakthrough blood test that can diagnose Alzheimer's disease. Read More >>
A tour can really give you a feel for a community. We invite you to visit Cape Cod Senior Residences to discover our many top-notch amenities, enjoy a Brain Healthy meal, get the answers to any of your questions, and meet the residents and associates who make up our close-knit community. Drop-ins are always welcome or let us know what time would work best for you. 
-- Michael LeBrun, Executive Director