A Vibrant, Supportive Community with the Comforts of Home
Nashoba Park Assisted Living in Ayer, MA
Nashoba Park Assisted Living is a Volunteers of America Massachusetts Senior Community, professionally managed by Senior Living Residences of Braintree, MA.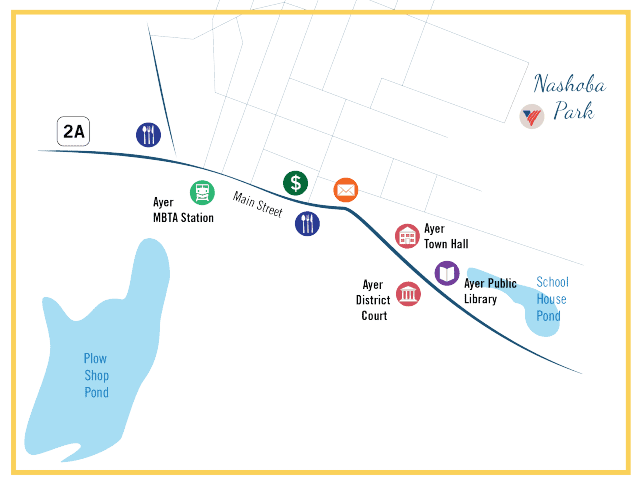 At Nashoba Park, residents have their choice of private studio and one-bedroom apartments and enjoy a variety of beautifully furnished community areas, including a Sunroom, Country Kitchen and spacious landscaped courtyard and patio. We are also conveniently located near several shops, restaurants and banks clustered along Main Street. Our wide array of EnrichedLIFE experiences and adventures including social, cultural, and wellness events, as well as on-site exercise, cooking and art classes, keep residents active and engaged. Our assisted living community also features an award-winning dining program based on the well-researched Mediterranean diet, a full range of supportive services and many amenities at reasonable monthly rates.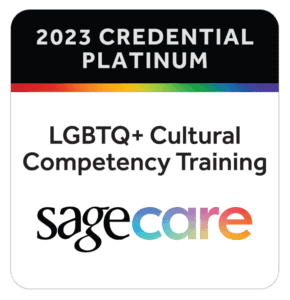 With our Platinum SAGECare certification in hand, we've trained at least 80% of our staff on ways to better support and care for LGBTQ seniors. This is all part of our commitment to maintaining a welcoming and inclusive environment so that everyone can express themselves to the fullest. Learn more about this training & accomplishment!
A historic renovation…
Nashoba Park is a renovation of the former Community Memorial Hospital, built in 1928. Nestled in the heart of the Historic District on the hilltop just above downtown Ayer, we are listed on the National Register of Historic Places. The hospital building was completely restored and updated with a two-story addition creating a new entry, reception area, community room, living rooms, library, dining room, country kitchens, sunrooms, Country Store, Beauty Salon / Barber Shop and a fully enclosed courtyard with a fountain. The original brick façade boasts ornamental lintels of locally quarried stone above large windows, as well as decorative wood cornice. The interior design evokes a historic feel throughout with brass fixtures and warm tones of green and terracotta.
…in a historic town.
Named after James Cook Ayer, the wealthiest patent medicine businessman of his day, historical downtown Ayer served as a major commercial railroad junction in the late 1800s into the early 1900s.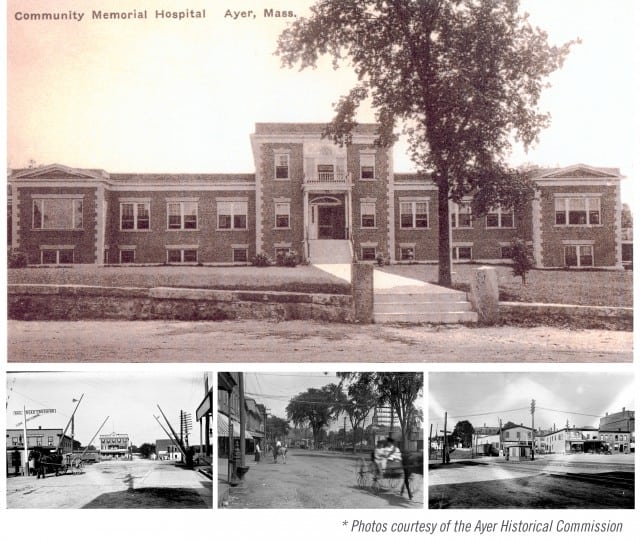 Tools and Resources for Families
Want to know more? Check out these resources families who are researching senior living options.