Cornerstone at Canton Assisted Living and Memory Support Community
Cornerstone at Canton offers local seniors service-enriched Assisted Living, Compass ConnectedLIFE, an open campus memory support program for Assisted Living residents who have Mild Cognitive Impairment, and a state-of-the-art secure Compass Memory Support Neighborhood® affiliated with the Boston University Alzheimer's Disease Center.
With our 25 years of experience operating senior communities we know what the senior customer wants. Residents of Cornerstone at Canton enjoy an independent lifestyle with gracious accommodations, amenities, programs and services that support their well-being, essential to maintaining good health and an enriching life. It's nice to know that as your needs change over time, our community provides just the right mix of independence and support.
Our new community features spacious studio and one-bedroom apartments, as well as an array of community spaces designed to support a vibrant community of individuals doing the things they love, trying new experiences and enjoying the company of their neighbors. Residents enjoy a supportive lifestyle with personalized services, innovative EnrichedLIFE programming, a fine dining experience featuring our award-winning Brain Healthy Cooking Program, and upscale amenities including a full-service salon, library, café, theater, creative arts room & fitness center.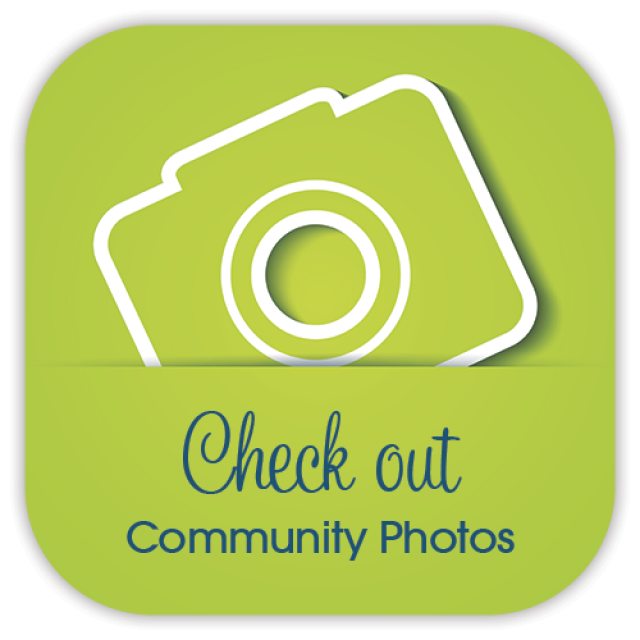 Community News
Cornerstone Assisted Living Associate with Bright Future as a Dancer
Kaylee, one of our dining associates has been recognized for her impressive accomplishments as a dancer. She has been accepted to Point Park University with a Dance Scholarship but will first spend a year in LA dancing with professional choreographer Rudy Abreu! Read more in The Canton Citizen »

Cornerstone Recognized in Readers Choice Awards
Cornerstone at Canton received THREE recognitions in the 2018 Readers Choice Awards. We were given the Bronze Regional Award for Best Assisted Living Community, as well as #1 in Canton. We also received an Honorable Mention for Best Retirement Living Residence! Thank you to everyone who voted. Read more »
Cornerstone at Canton Recognized as Top-Rated Assisted Living Community
Cornerstone at Canton has been named one of SeniorAdvisor.com's Top-Rated Senior Care Providers for the second year in a row. This award is given to senior living and home care providers who consistently receive high ratings and positive reviews from residents, families and guests. Read more from Canton Citizen>>
Hear Mike Schaus' Interview with My Generation Radio
Senior Executive Director Michael Schaus sat down with Patricia Abbate and Tom Foye of WATD's My Generation Radio. Listen Here>>
Canton Area Alzheimer's & Dementia Caregiver Support Group
Cornerstone at Canton is dedicated to assisting and supporting individuals with memory loss, Alzheimer's disease and related dementias and the families and friends who love them. We meet on the last Wednesday of each month at 6 pm. Our Caregiver Support Group is Alzheimer's Association certified and is facilitated by our Compass Memory Support Program Director, Joanna Copp. Learn more about our Caregiver Support Groups or to RSVP: 781.821.3616
Canton's Memory Café
Our Memory Café is always free and takes place on the 4th Thursday of each month at 1:30. Learn more about our monthly Memory Cafés.
Upcoming Events
"Art Matters" with Jane Blair at Cornerstone at Canton
November 19th | 6:30 pm
Join us for "Art Matters". Art Matters brings the museum to you! This art awareness program is designed to keep individuals connected to the world and encourage a loving relationship with the visual arts. Artwork describes shared feelings, tells stories, re-enacts events, and imparts magic and power. Thousands of years of history can be made real by a single painting.
James Michael Performs at Cornerstone at Canton
November 20th | 2:00 pm
We welcome James Michael, a phenomenal baritone with an engaging performance style that mesmerizes audiences with his resonant singing, personal stories, and wonderful spirit. James will perform beloved Broadway classics. Please join us!
Herbie Rae Entertains at Cornerstone at Canton
November 25th | 2:00 pm
Join us for a performance by the amazing Herbie Rae, a professional entertainer who has performed for more than 20 years as a band leader and vocalist.
Violinist Vera Rubin at Cornerstone at Canton
November 27th | 10:45 am
We welcome concert violinist Vera Rubin to our community! Dr. Rubin holds a degree of Doctor of Musical Arts from Boston University, a Master of Music degree from Gnessin Academy of Music in Moscow, and Artist degree from Music Academy in Jerusalem, Israel. She performs in the Boston area and throughout New England in public and private concert venues. She also teaches performance violin at NEC preparatory school, and in her private studio in Newton.
"While deciding to make a move to assisted living can be stressful, most families find the resulting experiences to be invigorating and enriching - for everyone involved. I see so many happy seniors and equally happy and relieved families after a new resident moves into Cornerstone at Canton. I invite you to discover Cornerstone for yourself, and join me for a tour."
-- Paul Jones, Executive Director