Welcome to Compass on the Bay Assisted Living & Memory Support Community in South Boston!
You want the best for your family and when the telltale signs of memory loss are revealed, finding the right answer can be challenging… until your family finds your way to Compass on the Bay. Formerly The BayView, Compass on the Bay is a state-of-the-art Memory Support Assisted Living community offering research-based treatment programming for those with varying levels of memory loss, including diagnosed Alzheimer's disease. We focus on the whole person, not just their basic physical or cognitive needs. Our method is to individualize a plan of care for each resident, providing just the right combination of services and programming to optimize your loved one's overall well-being, sense of independence, personal dignity and enrichment. You can have peace of mind knowing we are committed to your loved one's quality of life as our number one priority.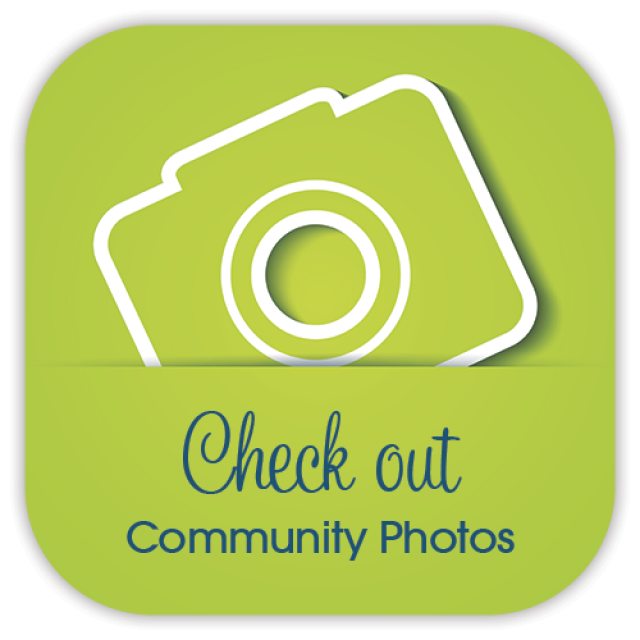 Compass on the Bay offers two neighborhoods within our building, offering an intimate experience for your loved one featuring an award-winning dining program and exceptionally personalized level of care and attention.
Compass ConnectedLIFE: An Open Campus Neighborhood for residents with early symptoms of memory loss with the goal of maintaining independence. 
Residents experiencing the early symptoms of dementia (Mild Cognitive Impairment - MCI) benefit from a full array of memory support services, all focused on maintaining and improving brain function for a higher quality of life. Compass on the Bay is the first assisted living community in our area to address the needs of these individuals with MCI, which is characterized by mild memory problems and some confusion, often described as the stage between forgetfulness associated with normal aging and Alzheimer's disease. Learn more about MCI.
Compass Memory Support Neighborhood®: A secured neighborhood for individuals needing additional structure, support and safety. 
Individuals with Alzheimer's disease and other dementia disorders clearly benefit from a secure environment, as well as our innovative programming and industry-high staff-to-resident ratio.
Community News
Local Chef Wins Company Title "Top Chef"
Ken McCluskey, a Quincy resident and Executive Chef at Compass on the Bay has been named Senior Living Residences' 2018 Top Chef. SLR hosts an Annual Chef Cook Off, pitting Executive Chefs of each community against one another in a culinary battle for the coveted title of Top Chef. McCluskey triumphed over the competition with an Abu Dhabi-inspired dishes. Read more from South Boston Today »
Compass on the Bay Honors its Veterans
Compass on the Bay hosted a special ceremony for Veterans at the Memory Support Assisted Living Community. Residents, associates and families gathered with members of the Thomas J. Fitzgerald Post #561 to share experiences and recognize veterans for their brave service to our country. Read coverage from South Boston Today »
Dr. Stern Shares 'Reasons for Hope' at Quincy COA
Dr. Robert Stern, Director of the Clinical Core of the Boston University Alzheimer's Disease Center & Director of Clinical Research for the Boston University CTE Center, recently gave a presentation titled "Reasons for Hope" at the Quincy Council on Aging. This event was sponsored by Compass on the Bay and Standish Village. Read more from South Boston Online »

Compass on the Bay Named "Excellent" Place to Work
Compass on the Bay recently announced that it has received the 2018 "Excellence in Action Award" from NRC Health in the Workforce Satisfaction category. This award recognizes senior communities that have achieved the highest overall employee satisfaction scores in the NRC Health database, based on surveys of associates. Read more from South Boston Online » 
Compass on the Bay: Where Friends Become Family
Antionette and Michelle are special members of the Compass on the family. This is their story. 
Compass on the Bay Celebrates Resident's 104th Birthday
Dr. Margaret Lawrence, a resident at Compass on the Bay and accomplished American psychiatrist and psychoanalyst, enjoyed a Birthday Celebration surrounded by friends and family. Read more about the celebration and Dr. Lawrence's lifetime achievements on South Boston Online »
Compass on the Bay Recognized as "Top Assisted Living"
Compass on the Bay was recognized by Assisted Living Today as belonging to the Top 20 Assisted Living Communities in Massachusetts. Also recognized was their sister community, Nashoba Park Assisted Living. Read more »
"Families are often overwhelmed by the variety of options available to them in their search for the perfect place for their Mom or Dad with memory loss. They want to not only know they've found the right place, but to feel it as well. Our Guest Program lets families experience what daily life is like in our community for a day or more, including programs, meals and care. Call me to learn more."
- Caitlyn Mark, Executive Director