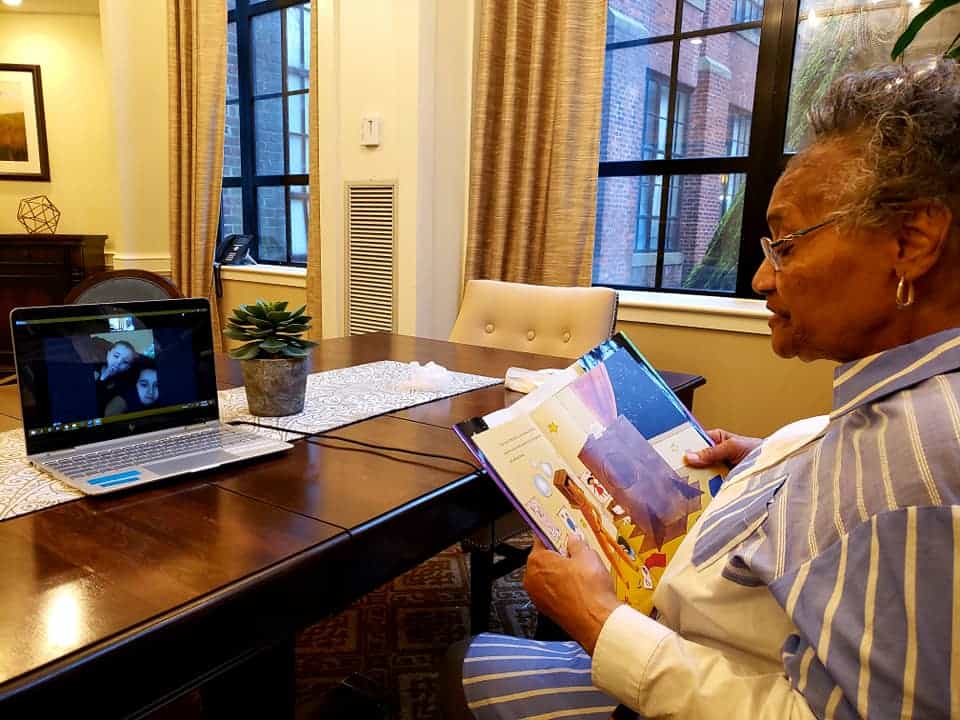 Boston, MA — Standish Village Assisted Living in Boston has launched a new creative way for residents to stay connected and engaged with people outside the senior community.
They launched a "Virtual Storytime" in late March, in which residents take turns reading to an audience of children and their families. They have been inundated with requests to read to families near and far. One virtual classroom had students living as far away as California and England!
The idea was thought up by EnrichedLIFE Director Lauren Basler, who normally takes a group of residents to read to children at Mildred Avenue School in Mattapan through their Power Lunch Program.
"With schools being closed and the residents unable to go out, I wanted to continue this connection virtually," says Basler. "I posted a request on Facebook and have received weeks worth of offers!"
See more #StandishStorytime pictures at www.Facebook.com/StandishVillage.