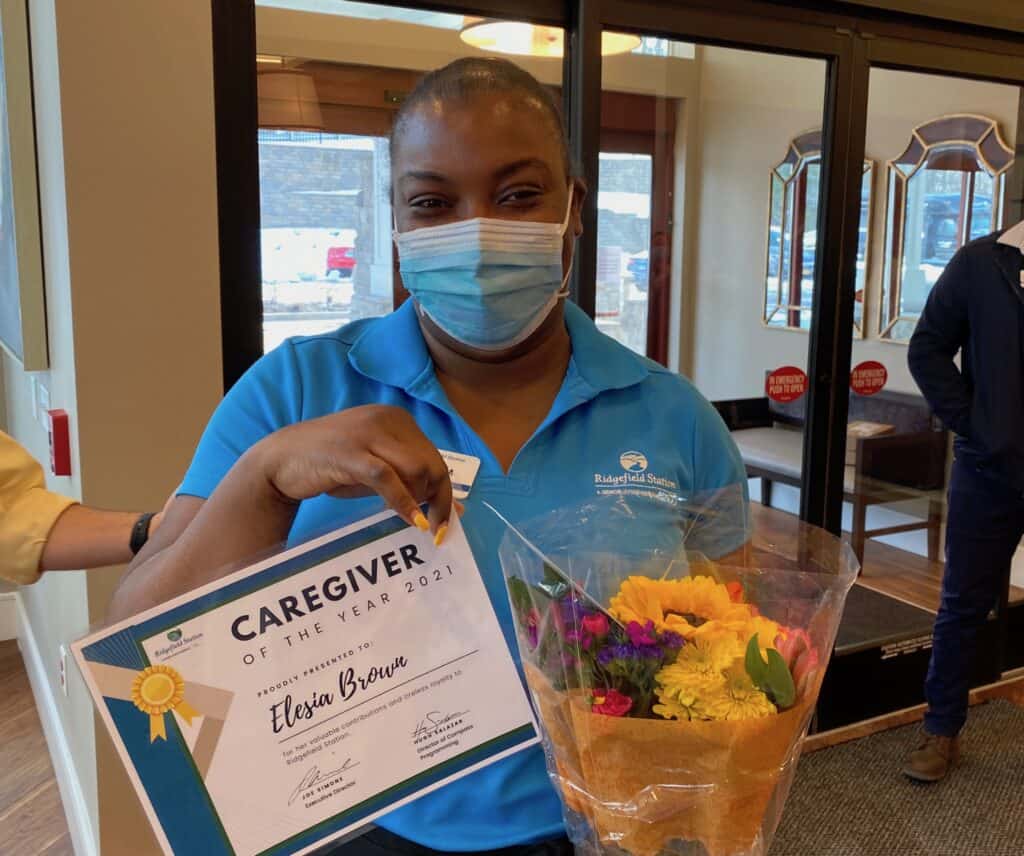 Ridgefield Station, a brand new Assisted Living and Compass Memory Support Community, is finding ways to recognize their hardworking and dedicated associates.
On January 18th, the community honored two team members with Associate of the Year and Caregiver of the Year awards.
Elesia Brown was awarded "Caregiver of the Year" and works as a Certified Nursing Assistant in Ridgefield Station's Compass Memory Support Neighborhood®, which offers support and research-based programming for those with Alzheimer's and related dementia. Hugh Salazar, who serves as the Director of Compass Programming and works closely with Elesia, shared a few words at the celebration: "Elesia is the hardest working aide we have in our community and someone who can be trusted to always provide exceptional care. As a community that is still leasing up and growing our team, Elesia has become a mentor to other associates and she makes everyone feel comfortable and valued, exceeding all of our expectations."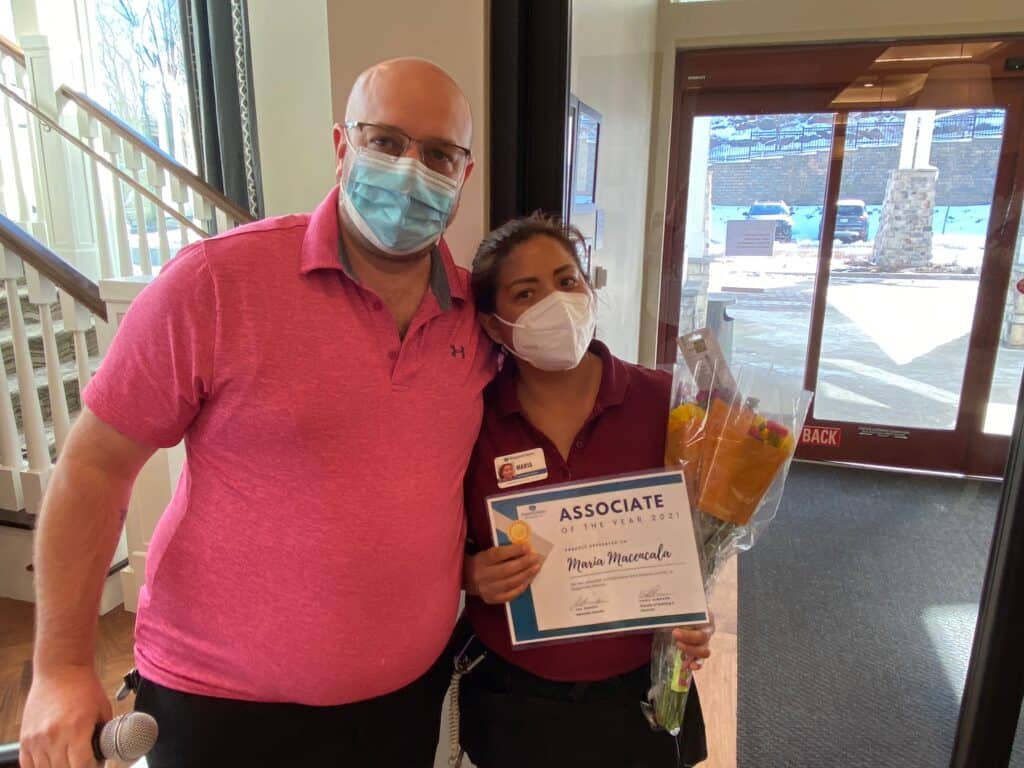 Maria Macencala, who works in the community's Housekeeping Department, was awarded "Associate of the Year"'. Chris Simpson, Director of Building and Grounds at the senior community, expressed his admiration, sharing "Maria always goes above and beyond in helping to keep our community clean, safe and healthy, despite the challenging circumstances posed by the Covid-19 pandemic. She is now also a mentor to others in her department and assists with training new associates. We are extremely lucky to have her."
Ridgefield Station celebrated the occasion with a pizza party for staff, and several residents attended to congratulate the honorees on their achievement. Elesia and Maria were given flowers and a gift card.
"It is amazing to work with such wonderful, devoted individuals," shared Joseph Simone, Ridgefield Station's Executive Director. "We make a real effort to recognize those associates who go above and beyond in caring for our seniors." 
Ridgefield Station is looking for people to join their growing team, offering career opportunities in a variety of departments including sales, caregiving and dining. Learn more and apply online at RidgfieldSLR.com/careers.