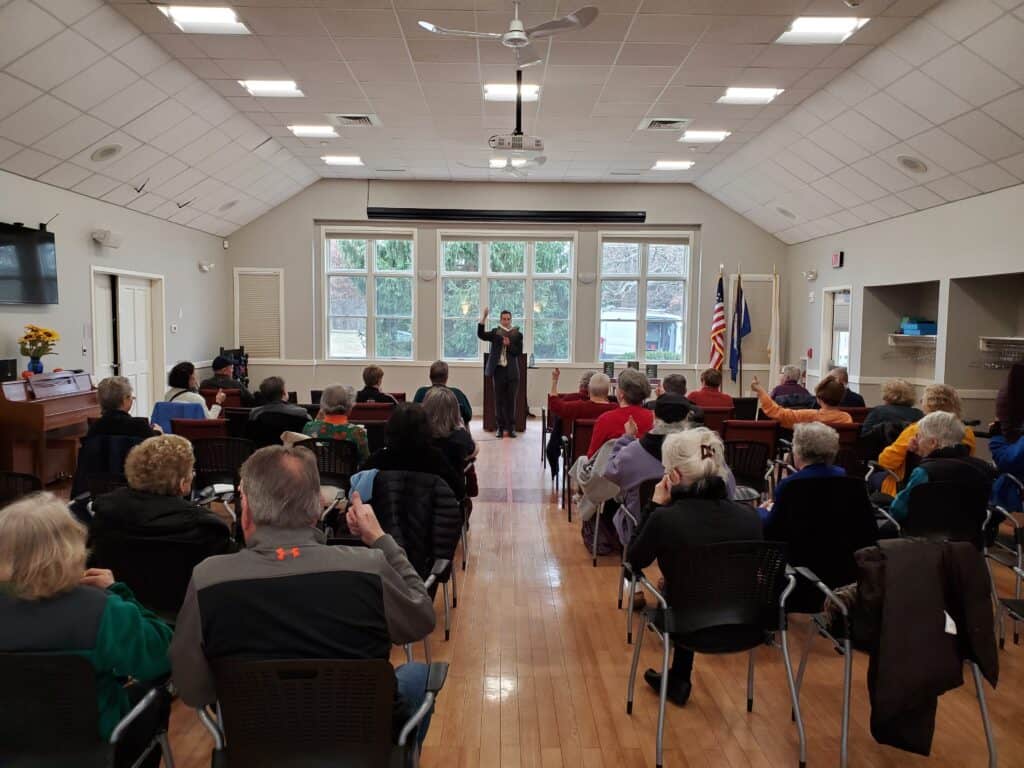 Have you ever had a slip in memory and worried that it could indicate the start of Alzheimer's disease? In recognition of November as Alzheimer's Awareness month, the Milton Council on Aging hosted Dr. Andrew Budson, Associate Director & Education Core Leader at the Boston University Alzheimer's Disease Center, for a presentation on Alzheimer's and related dementia on November 22nd. Co-author of Seven Steps to Managing your Memory: What's Normal, What's Not, and What to Do About It, Budson discussed topics like how individuals can distinguish changes in memory due to Alzheimer's versus normal aging, what medications, vitamins, diets, and exercise regimes can help, and the best habits, strategies, and memory aids to use.
"Dr. Budson provided a wealth of information and hope for the future," says Mary Ann Sullivan, Director at the Milton Council on Aging.
Budson also explained terms like dementia, mild cognitive impairment and Alzheimer's disease, and the symptoms associated with each. An Alzheimer's diagnosis affects an entire family, and this difficult journey is one that many local families are currently navigating or preparing for. Presentations like Dr. Budson's help make this experience less intimidating.
This event was sponsored by Standish Village at Lower Mills, an Assisted Living & Compass Memory Support Community that features a secure neighborhood specifically for those with Alzheimer's and related dementia, in affiliation with the Boston University Alzheimer's Disease Center. You can learn more online at www.StandishVillage.com.