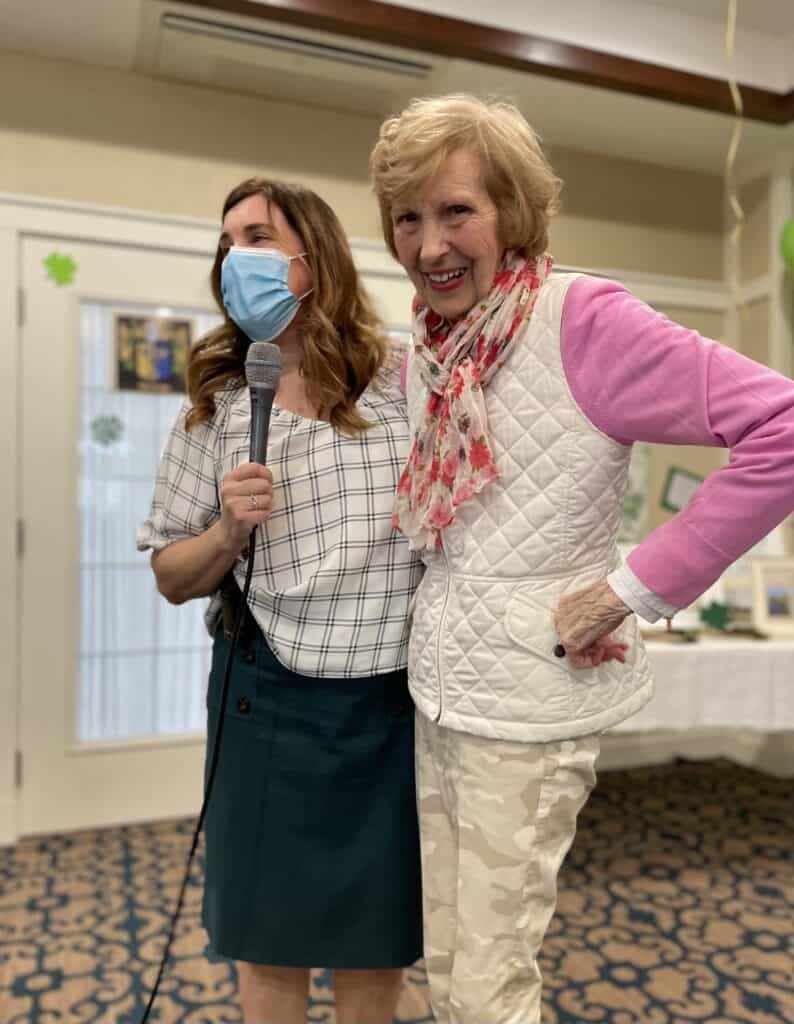 Maureen Kenny was recently honored with a lifetime achievement award from Cornerstone at Canton, the Assisted Living and Compass Memory Support Community she now calls home. The ceremony celebrated her fulfilling life and personal and professional achievements.
Maureen Kenny was born in Galway, Ireland to a family of 10 children. At age 17 she moved to New York, where she was a nanny on Park Avenue. She then relocated to Brookline where she worked for Raytheon Technologies. Maureen is a talented dancer and even met her husband in Mission Hill at an Irish dance. They married in 1960 and together had 6 children. Maureen now proudly has 11 grandchildren and 5 great grandchildren, a large family similar to the one she grew up in.
In attendance at the Achievement Ceremony were staff and residents of Cornerstone, as well as several of Maureen's family members. In honor of Maureen's heritage Cornerstone's culinary team prepared irish soda bread and corned beef sandwiches and Compass Program Director Julie Wade made irish coffees. Local musician Tom Madden also provided live music entertainment at this special event.
"Maureen is a kind, gentle and caring person who is well-loved by her family and all of us at Cornerstone at Canton," shared Julie Wade, Director of Compass Memory Support Programming. "The Lifetime Achievement Award gives us a chance to celebrate the wonderful individuals living in our community, and to publicly acknowledge their story in front of friends and family."
Cornerstone at Canton is an Assisted Living and Compass Memory Support Community located on Revere Street in Canton. You can learn more or schedule a tour online at CornerstoneCanton.com.