Three Programming Options Within One Campus
We've designed a community experience with "today's" senior in mind. Here you can enjoy the privacy and independence of your own apartment home while living in a community that offers care and service options to meet your needs now and as you age in place. Our evidence-based programs and activities have been designed to appeal to and engage seniors of varying cognitive levels, so that all individuals who live at Cornerstone can experience a richly satisfying social life.
Innovative Programming
---
We know that age does not impact one's desire to learn new things and make new memories. All residents at Cornerstone have the option of participating in the community's EnrichedLIFE Program, an extensive collection of engaging music, art, education, exercise and spiritual programs offered on a daily basis. Our programming staff, including an art therapist, is dedicated to getting to know each resident on a personal level, seeking out their passions and interests, and finally making sure they're given plenty of opportunities to express themselves. The only challenge will be deciding which activity to do first!
Pursue hobbies you love or try something completely new! Popular programs include:
Drama Club
Remembering the Decades
Connection Through Music
Choral Group, The Cornerstone Crooners!
Sign Language Lessons
Movement and exercise classes including personal training, yoga, Zumba, and even interactive drumming groups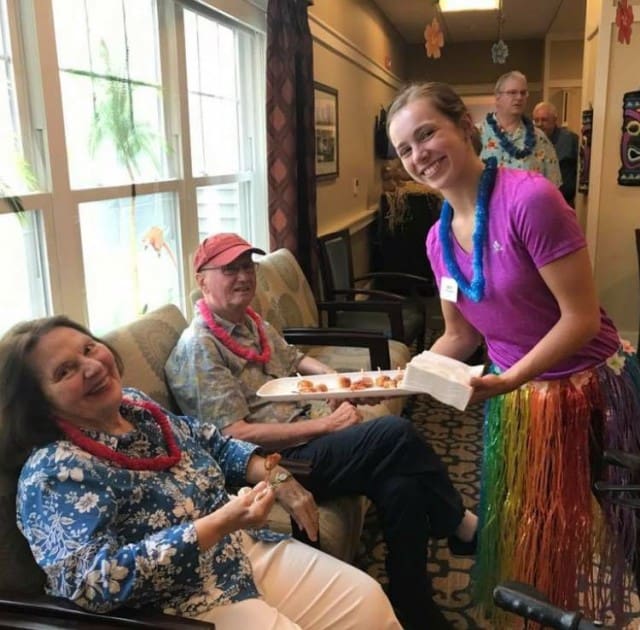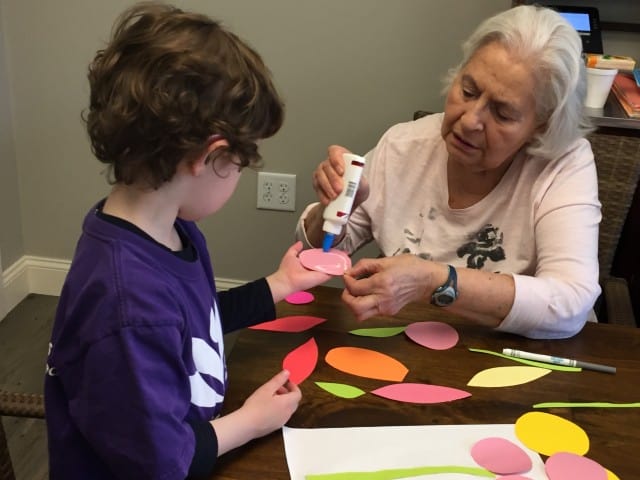 Specialized Programming for those with Early Signs of Memory Loss
---
ConnectedLIFE is a specialized program supporting traditional Assisted Living residents who are experiencing early signs of memory loss or Mild Cognitive Impairment. Through therapeutic programming conducted in a failure-free, supportive environment, participants are encouraged and guided through the day with the goal of fostering relationships, independence and positive experiences.
The benefits of this program are enormous. In our ConnectedLIFE program, individuals feel safe, supported and valued. They spend their days with a small, select group of residents who are empathetic to each others' conditions and struggles because they, too, are living with memory loss.
Individuals in ConnectedLIFE benefit from a higher staff-to-resident ratio, including a dedicated Program Specialist who is a Certified Dementia Practitioner. This therapeutic programming add-on is perfect for those who want additional structure, support and enhanced self-confidence.
A Therapeutic Neighborhood for those with Memory Loss
---
Our secure Compass Memory Support Neighborhood® is a safe and nurturing environment where not only are residents' physical needs being met, but the symptoms of their mild memory loss or Alzheimer's disease are actually being treated. Our research-driven method for treating memory loss includes dignified care, individualized services, a full calendar of structured, socially engaging activities, and a brain-boosting dining program.
Unique Features of Compass:
High staff-to-resident ratio
Small group programs (including 1:1 when appropriate) address and serve residents where they are at in the disease process
Environmental state-of-the-art design features and a homelike setting
Reconnections, a unique curriculum-based program where residents are immersed in a new topic each week
Affiliated with the Boston University Alzheimer's Disease Center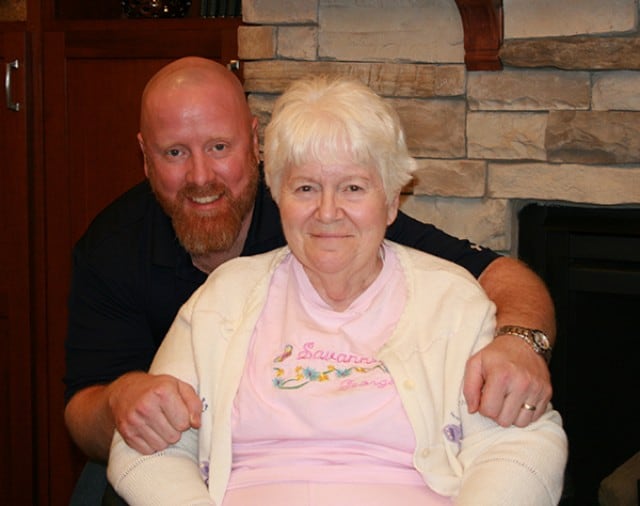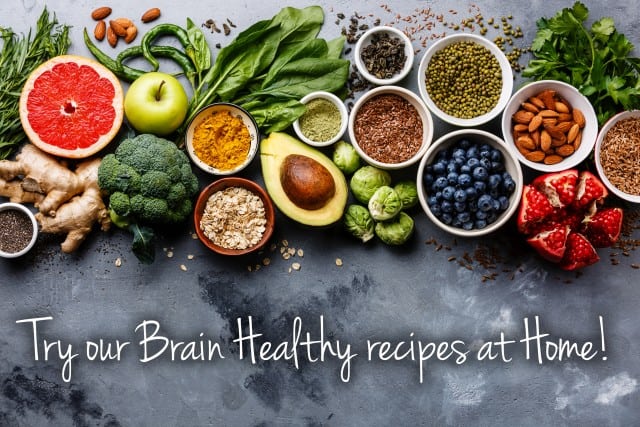 Brain Healthy Dining at Cornerstone
---
In 2009, the Journal of the American Medical Association reported findings from a compelling study describing a direct connection between diet and cognitive health. One of the most comprehensive studies on diet and cognition to date, researchers found that individuals who follow a "Mediterranean-type diet" have a reduced risk of developing Alzheimer's disease. Our award-winning Brain Healthy Cooking Program, the first researched-based nutrition program offered in the U.S. in the Assisted Living setting, is based on the healthful Mediterranean diet. The main "brain healthy" foods, proven by research to have beneficial effects, include fresh fruits and vegetables, especially leafy green vegetables, specific spices, whole grains, and foods containing omega-three fatty acids, so we do what we can to incorporate these into most meals offered at our community.
However, choice is important to us and we know it's important to seniors. That's why we also have a menu of always-available items so if something is being served that a resident is not too fond of, they may choose something else. Our Executive Chef also seeks out Cornerstone residents' favorite regional dishes and creatively makes them more "brain-healthy" while preserving the taste, like substituting healthy fats for saturated and trans fats, as well as reducing the amount of processed sugar, replacing it with natural sweeteners. We encourage you to join us for lunch and see, in person, why our dining program is award-winning!
Cornerstone now offers the most hours of free transportation!
---
With even more hours of safe travel available to all Cornerstone residents, the possibilities are endless! Join us aboard our sleek limobus to visit your favorite eateries, shops, historical landmarks, museums, sporting, arts, cultural events, regular monthly trips to local temples and churches and more.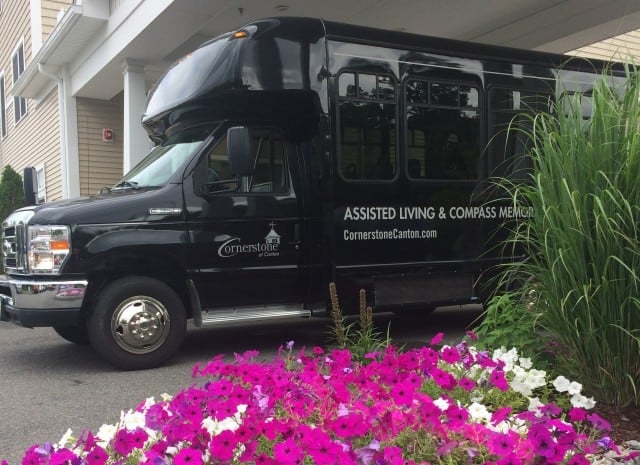 Short Term & Trial Stay Options
Cornerstone at Canton offers a short-term and trial stay option that includes all the services and amenities available to our permanent residents. This program is designed for individuals who need temporary care during family vacations, when a primary caretaker must be away, or when recuperating from a hospital stay. You may even consider a trial stay to determine if moving to Cornerstone is the right choice. Learn more about the benefits of a short-term stay »