MILFORD, MA — On Thursday, August 22nd, Cornerstone at Milford celebrated their 5th Anniversary with a Caribbean Summer Bash. Over 150 residents, families, staff and community members gathered at the Assisted Living and Compass Memory Support Community for music, raffles and Caribbean-themed appetizers and drinks prepared by the community's culinary staff.
The event, co-hosted by the Milford Area Chamber of Commerce, also served as a fundraising opportunity for the Alzheimer's Association's Walk to End Alzheimer's, which took place on September 14th in Foxborough. Cornerstone, who gathered a team to walk at the event, raised $1500 for the Alzheimer's Association.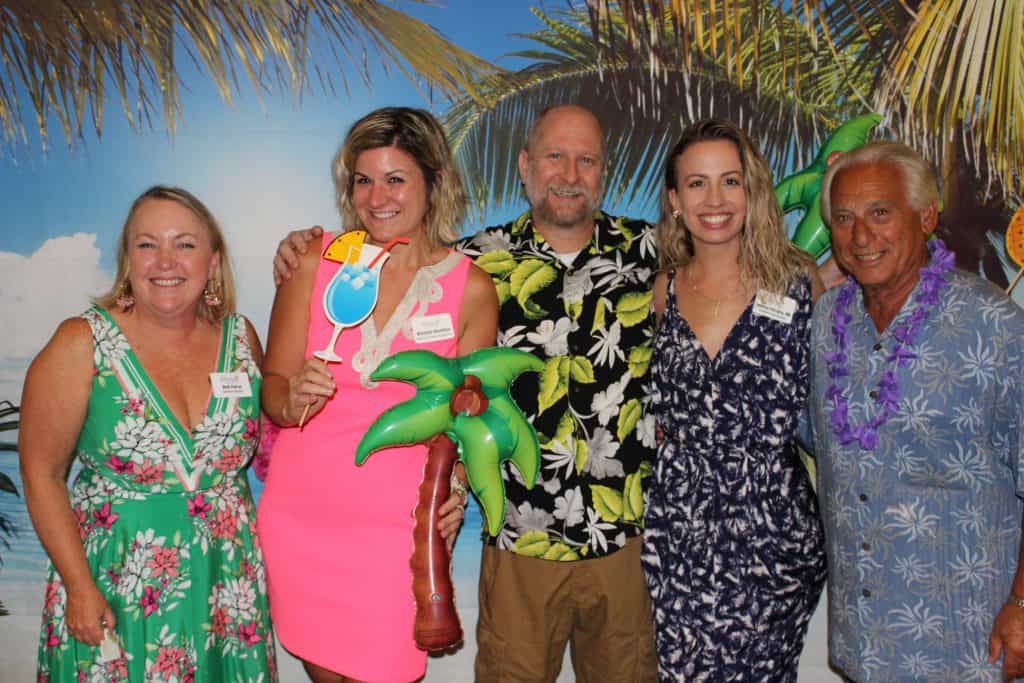 Cornerstone at Milford opened its doors in 2014. Nestled on the site of the former Greenleaf Farm, Cornerstone's success over the last five years shows that their combination of housing and supportive services is filling a vital need.
"These have been an amazing five years, " says Beth Patras, Executive Director. "This team is so proud to see the enormous impact Cornerstone has made in our greater Milford community — in such a relatively short period of time! I'm excited to think about all we can do in the next five years!"
Cornerstone at Milford offers seniors Assisted Living as well as a therapeutic, secure Compass Memory Support Neighborhood® specializing in Alzheimer's Care, associated with the Boston University Alzheimer's Disease Center. More information about the senior community can be found at their award-winning website, www.CornerstoneMilford.com or by calling 508-473-0035.