Discover the Cornerstone at Milford Difference
Lifelong Learning at Cornerstone
---
We encourage a lifestyle for our residents that is full of possibilities and adventures, whether it's reading a new book or traveling to an area monument. Each day, Cornerstone residents get to choose from a full calendar of artistic, intellectual and just plain fun activities. Visit the fitness center for a Tai Chi class, make your way to the Claflin Library to hop on the computer, and then check out live entertainment in the Greenleaf Community Room. These are only a portion of the opportunities that await you at Cornerstone.
Accompanying cozy indoor spots are stunning exterior amenities including a lighted paved walking path around the building leading to various destinations and resting spots, including a courtyard with a gazebo, raised planting beds and several patios. How you decide to spend your day at Cornerstone is entirely up to you.
Popular programs include:
Current events and coffee
Chef-led cooking demonstrations
Weekly shopping & dining trips
Fitness classes including Tai Chi, Chair Aerobics and Arthritis Exercises
Drum Circle
Happy Hour every Friday!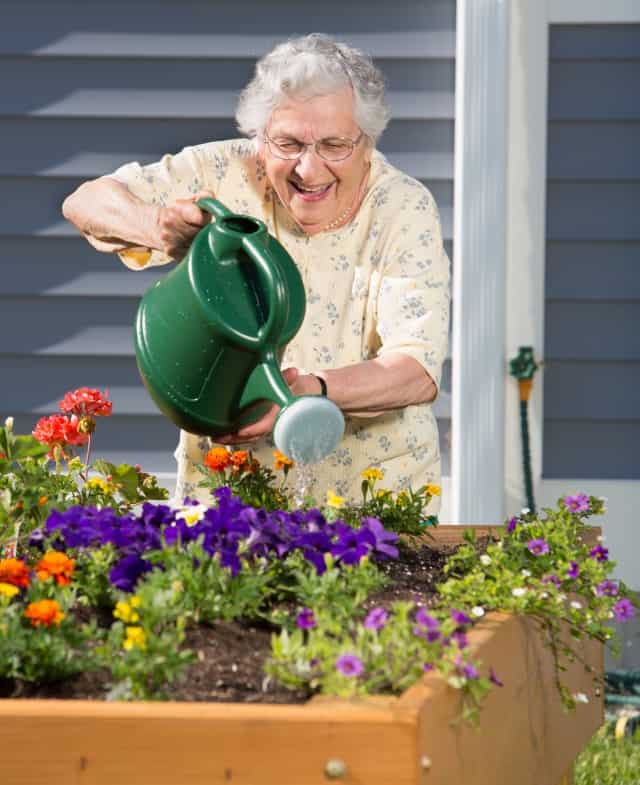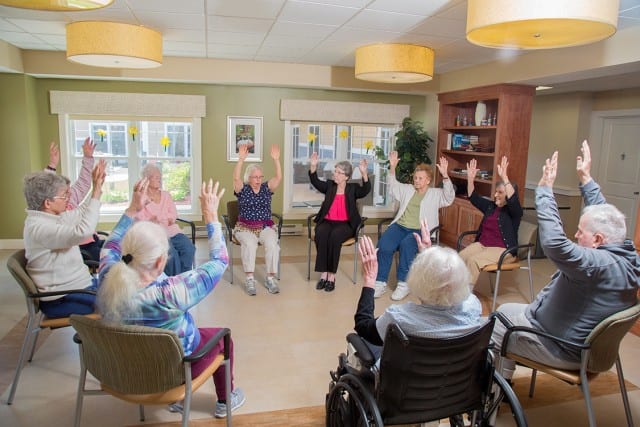 A Therapeutic Neighborhood for those with Memory Loss
---
Our secure Compass Memory Support Neighborhood® consists of 25 apartments, including private and shared suites, for residents who exhibit signs of Alzheimer's or related dementia and require extra support and attention throughout the day. Benefits of Compass, which is affiliated with the Boston University Alzheimer's Disease Center, include a small staff-to resident ratio with 24-hour trained personal care staff, a personalized wellness care plan that may be reassessed and adapted at any time, as well as structured, small-group programming that actually treats symptoms of memory illness. We also provide our award-winning Brain Healthy Cooking program in the Compass Neighborhood.
If you are interested in Compass Memory Support, we encourage you to visit and tour the neighborhood to see for yourself how we are setting a new course for residents with Alzheimer's and related dementia. Upon arrival, you will see seniors engaged in therapeutic programming, eating with friends, singing along to a musical performance, and actually delaying the progression of their memory loss.
Our Big, Beautiful Backyard
---
Cornerstone at Milford is nestled on the site of the former Greenleaf Farm, whose garden plots, apple orchard and farmstand had been a familiar and popular site in Milford dating back to the Great Depression. During Cornerstone's development, the Ciaramicoli Family, previous owners of the Farm, helped us to relocate several of the older apple trees into some of our landscaped areas to maintain a connection with the site's history.
In addition to our small apple orchard, Cornerstone's outdoor space also includes a continuous and paved illuminated walkway passing by our garden gazebo, a dining patio right off of the Café, and raised garden beds featuring seasonal flowers and herbs.
We call our backyard a "secret garden," as it's an unexpected treat in the middle of Milford's bustling shopping district!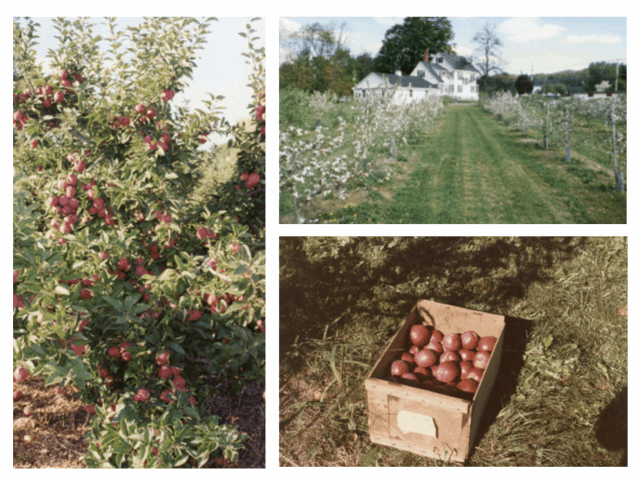 Fine Dining at Cornerstone's Spices Restaurant
---
Residents love their dining experience at Cornerstone. Each meal features menu variety, fresh and healthful ingredients, and top-notch wait service, all overseen by our own Director of Dining Experience, Chef Dave Klein.
Our daily menus also feature dishes inspired by our Brain Healthy Cooking Program. Brain Healthy Cooking is an award-winning program that is based on the well-researched Mediterranean diet, which has been scientifically proven to boost overall brain health and cognitive function. We use a wide variety of "brain healthy" ingredients in our delicious taste-tested recipes including lots of seafood and fish, lean meats, fresh fruits and vegetables, whole grains, olive oil, nuts, and eggs. Chef Dave also has a passion for making taking residents' favorite traditional and regional recipes and making them more healthful by swapping out refined sugar with natural sweeteners, and replacing bad fats (trans and saturated) with healthy fats. We also offer our own "Spice of Life" blend as a salt-substitute to help residents cut their salt intake.
Sign up for our e-newsletter!