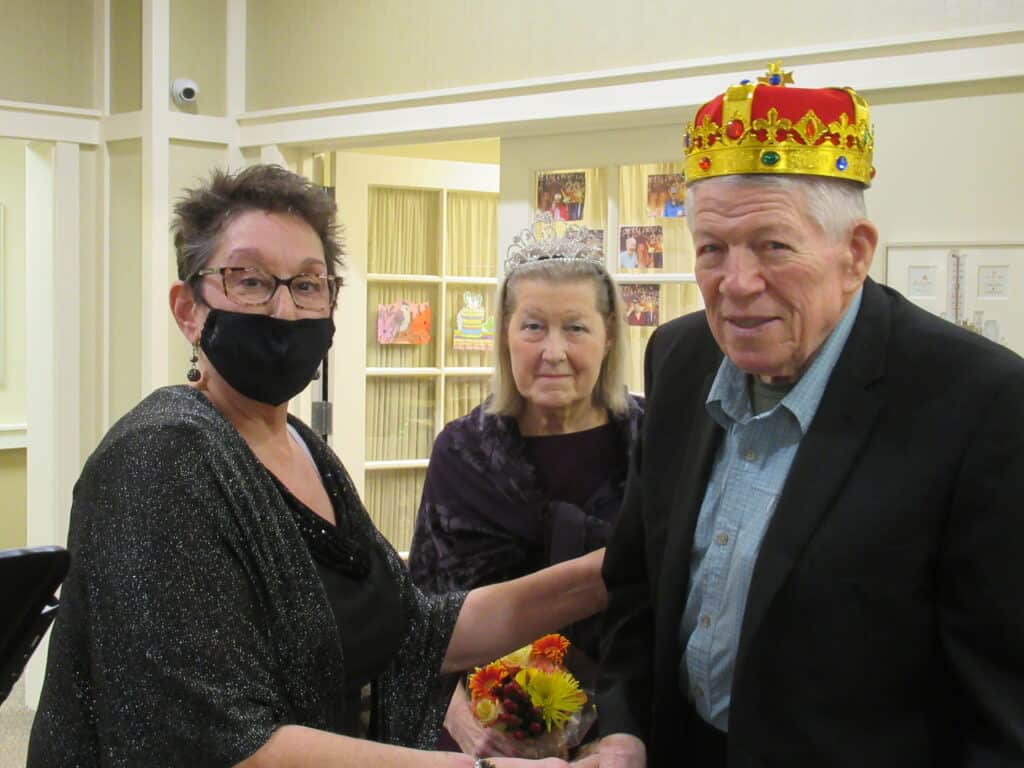 MILFORD, MA — On Tuesday, January 25th Cornerstone at Milford held their 5th annual Winter Ball residents in their Compass Memory Support Neighborhood®. Each year at this special event, guests get to relive fond memories of dances as they dress to the nines, enjoy a gourmet meal prepared by the community's culinary team, and strut out onto the dance floor, enjoying classic hits both new and old.
The special event was launched five years ago when Director of Compass Programming Jennifer Hozempa overheard a resident reminiscing about the lavish dances they used to attend at local dance halls such as Moseley's on the Charles or Norumbega Park Totem Pole Ballroom. "There's no reason we couldn't bring that spirit to Cornerstone," shares Jennifer. "Since then, our Winter Ball has been something that everyone looks forward to each year, residents and staff alike."
Residents' family members helped them pick out dresses and special outfits, and staff were on hand to assist with hair and make-up. Entertainment was provided by local musician and accordion player Eddie Marando, joined by Jennifer Hozempa on trumpet. The duo has played together for over 25 years across Massachusetts. After a night of dancing, photo booth fun, and delicious food, Cornerstone crowns a King and Queen of the Ball. This year, Martha Hanson and Bruce Enman were awarded the honor.