Hear from our Farmington Station Families
"There is never a feeling that my Mom isn't safe."
---
"We love Farmington Station. The ladies at the front desk are always smiling and friendly whether you're coming or going. They chat with my Mom when I take her out for dinner and are happy when she "steals" their mints.

My Mom is in the Compass Memory Care Neighborhood. Her room is big and bright with a wall to wall window that she can look out every day and see mother nature, or wave at the people trekking past on the half mile path that goes around the building. Curtains and artwork and mirrors were hung for us, and done really quickly so she felt at home as soon as possible. It is always so clean and the staff is very friendly and knew from day one who I belonged to when I visited. The common areas are decorated for whatever holiday, and even the staff dresses up. Christmas was so joyful. Colorful plates and cups are set at the tables and they use cloth napkins. Better than I get at home. There is a monthly calendar displayed of all the daily activities. Every day is filled. They tell me my Mom is a really good bowler – true it's Wii bowling but my Mom? Bowling? She's doing things we would never expect.

Here's what sold us. As we were touring the facility he was greeted by everyone – staff and residents – and he called each of them by name. That meant to us that he was not just a sales guy in the front office. One couple even stopped us to tell us this was the third place they had tried and was the best. In the Compass Neighborhood, the four women seated at the first dining table were more than happy to tell me how they loved it there. I have five siblings and I think we all emailed or texted the staff frequently in that first month. They responded to all of us with patience and reassurance and he still is to this day.
Farmington Station has been uber sensitive with the COVID-19 protocols and have kept the families informed every week of their policies and practices. There is never a feeling that my Mom isn't safe.
Thank you all at Farmington Station for keeping my Mom happy and healthy!"
– Nancy Propfe

"Farmington Station Staff,
I wanted to congratulate you all and thank you for being the true heroes that you are. You all have done a great job keeping our loved ones safe, during this difficult time. I would also like to thank the staff for keeping us informed and always answering any questions that we have. In addition, I would like to thank Ana for her kind and caring demeanor with all the residents. I have witnessed her interact with many residents including my loved one. She presents folks with a sense of understanding and calmness that we all need at this time. Please stay healthy and Stay safe."
– Lawrence Myers
---
"We are so pleased with the care and attention my Mom is receiving there in their Compass Neighborhood, their memory care unit. The staff are attentive, professional, and friendly. They are always there to answer questions."
– Clare Long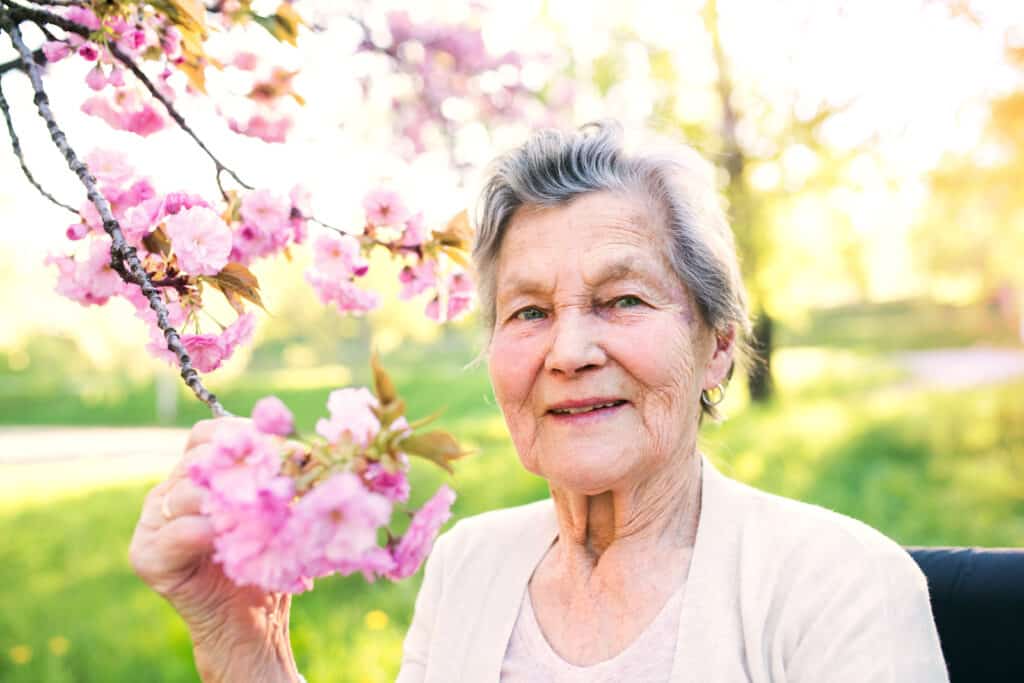 "A wonderful place!"
---
"My parents, both in their 90s, have lived at Farmington Station since May 2018. It has been a perfect home for them, and I feel it has added years to their lives. Everything is taken care of as this beautiful assisted living facility in Farmington, Connecticut — delicious meals three times daily in a lovely dining room; aides to help around the clock with all sorts of needs; a primary care doctor who comes to their apartment for appointments; 125 residents to socialize with; a full day of stimulating and interesting activities, including many musical performances; a friendly, helpful and dedicated staff; and a comfortable and clean place to live. My parents are happy, and our entire family couldn't be more delighted."
– Sue Jensen
Read more Family Testimonials from our 2020 Satisfaction Survey
This is a place that offers a safe and secure home for my mother. We wanted a place that would be comfortable and safe, be close to friends and services in the town she had lived in for 50 years, and allow her to keep her cat. This community does all of that and more. There are services on-site that make life easier for her and the whole family. The residents and staff are what makes it a community.
A very friendly, beautiful clean, bright facility. They keep families informed on the fun things that are going on with newsletters and social media posts. The grounds are so well kept and the decorations for the different seasons and holidays are so fun and pretty. There's even a walking path around the building so my Mom can wave at people walking by out her big wall-to-wall window that lets in so much sunshine.
Thank you all for what you're doing in these trying times. Your jobs are not easy ones but you all enjoy what you're doing and care for all the residents. You are all truly special people who are soooooooo appreciated by my family. You are doing the best you can with all these restrictions. Bottom line is my mom is as safe and happy as she can be and that makes us happy. Thank you, thank you!
You do an excellent job of taking care of the residents while treating them with respect. We always tell Mom that safety is first and independence is second. She gets both there, and while she has gradually required more help, the assisted living services provided allow her to use her energies for things that give her pleasure without having to maintain her own home.