Join the Farmington Station Team!
Assisted Living & Compass Memory Support
FARMINGTON, CT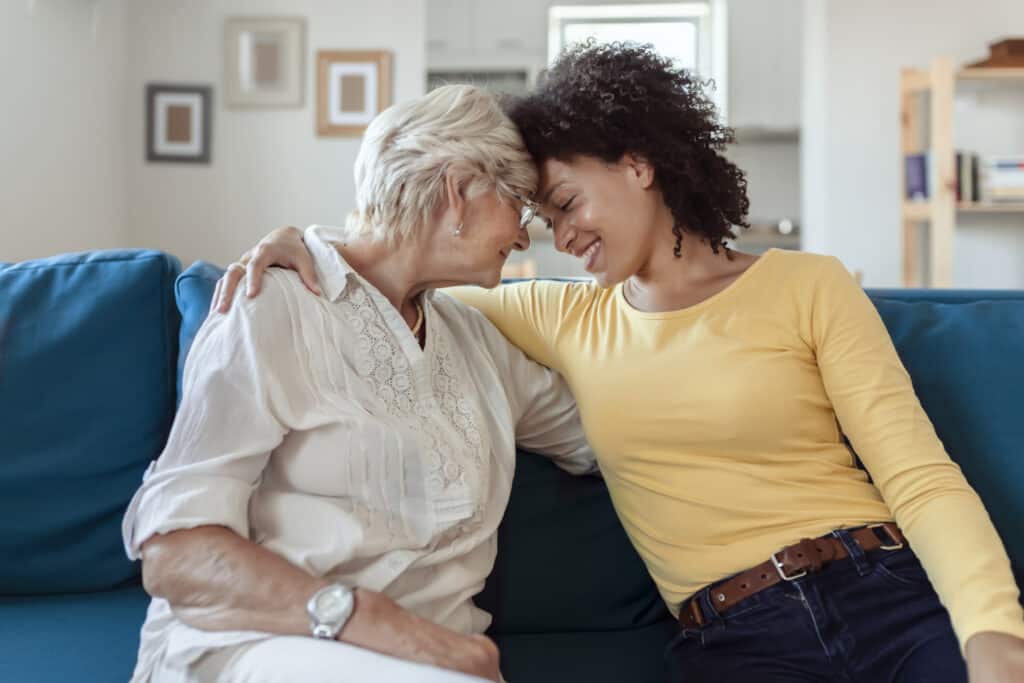 Managed by the local, New England-based Senior Living Residences (SLR), Farmington Station provides residents with opportunities for lifelong-learning, cultural enrichment, and adventures in the surrounding local community. SLR's primary goal for the past 30 years has been to give residents the best quality of life and provide support for their families. Learn more about our renowned Compass Memory Support Program, distinctive Brain Healthy Cooking Program and stigma-shattering Dementia Friendly Communities Initiative.
Want an incredibly rewarding career? Join our team!
Farmington Station fosters a work environment in which employees perform alongside a team of caring and compassionate professionals, have an exceptional benefits package, and support our residents in their twilight years to make them their best years.

Click an open position below for a full job description and to apply.
Certified Nursing Assistants and Home Health Aides
Resident Care Associate / CNA & CHHA
Farmington, Connecticut, United States · Farmington Station

DESCRIPTION
Farmington Station Assisted Living is seeking CNAs and/or CHHAs for 7am-3pm, 3pm-11pm and 11pm-7am.

At our community, priority number one is the enhancement of each resident's Quality of Life. We focus on the whole person, not just the treatment of their most basic physical or cognitive needs. Our method is to individualize a plan of care for each resident, providing just the right combination of services to optimize their overall well-being, independence, personal dignity and enrichment.

DESCRIPTION:
Our Resident Care Associates (CNAs or CHHAs) are responsible for the delivery of quality care to the residents of the community, encouraging independence and ensuring each resident's physical, social, cultural, intellectual, and mental well being.

A desire to serve seniors and a dedication to improving their quality of life is required. RCAs must maintain a positive attitude, the flexibility to perform various duties in service to the residents and the ability to work in a team environment.

REQUIREMENTS:
Certified as a Certified Nursing Assistant or Certified Home Health Aide
Resident Care Associates must demonstrate experience in geriatric care, work well with seniors showing understanding and patience, be a flexible team player, and demonstrate a desire to work with individuals with Alzheimer's disease or other related dementias.
Must be able to read, write, speak and understand English.
Background checks will be completed prior to employment.

Walk-in applicants are welcome.

Wellness Nurse (LPN/RN)
Wellness Nurse (RN / LPN) – Full Time
Farmington, Connecticut, United States · Farmington Station

DESCRIPTION
Senior Living Residences (SLR) is seeking a full time Wellness Nurse to support Farmington Station, an Assisted Living and Compass Memory Support community in Farmington, CT. The scheduled hours are 11am-7pm.

SLR is acclaimed for its forward-thinking, pace-setting innovations in the world of senior care that include the renowned Compass Memory Support Program, as well as the award-winning Brain Healthy Cooking Program and the stigma-shattering Dementia Friendly Communities Initiative that is quickly spreading across our area.

RESPONSIBILITIES:
The Wellness Nurse will assist the Resident Care Director in his or her duties. Assignments are varied, and can include any of the following:
Assessment, Service Plan Development and Oversight
Management and Training Duties
Budgeting, Quality Control and Compliance
Record-keeping
Conduct tours and community outreach, and conduct assessments of potential residents
Serve as "manager on duty" on a rotating weekend schedule with other managers
Participate in social activities with residents as scheduled
REQUIREMENTS:
RN or LPN who is a graduate of an approved nursing program with valid MA nursing license or otherwise meets the requirements of EOEA Assisted Living regulations.
1-2 years experience with elderly or disabled individuals preferred.
Excellent management and interpersonal skills and an acute sense of responsibility and moral integrity.
Strong assessment and care planning skills.
Experience with residents with Alzheimer's disease and other types of dementia.
Computer literacy required.
Sincere desire to work with residents and ability to deal with residents under all conditions.
Compassion and patience essential; level-headed and calm in emergencies.
Ability to cooperate with other associates in a team environment.
Must be willing to perform non-essential duties as needed. Must possess a spirit of cooperation and enthusiasm in order to create an atmosphere conducive to growth.
Must be able to handle the physical requirements of the job including standing, sitting, bending and moving residents (one person assist).
Must have means of transportation to complete assessments for new and returning resident