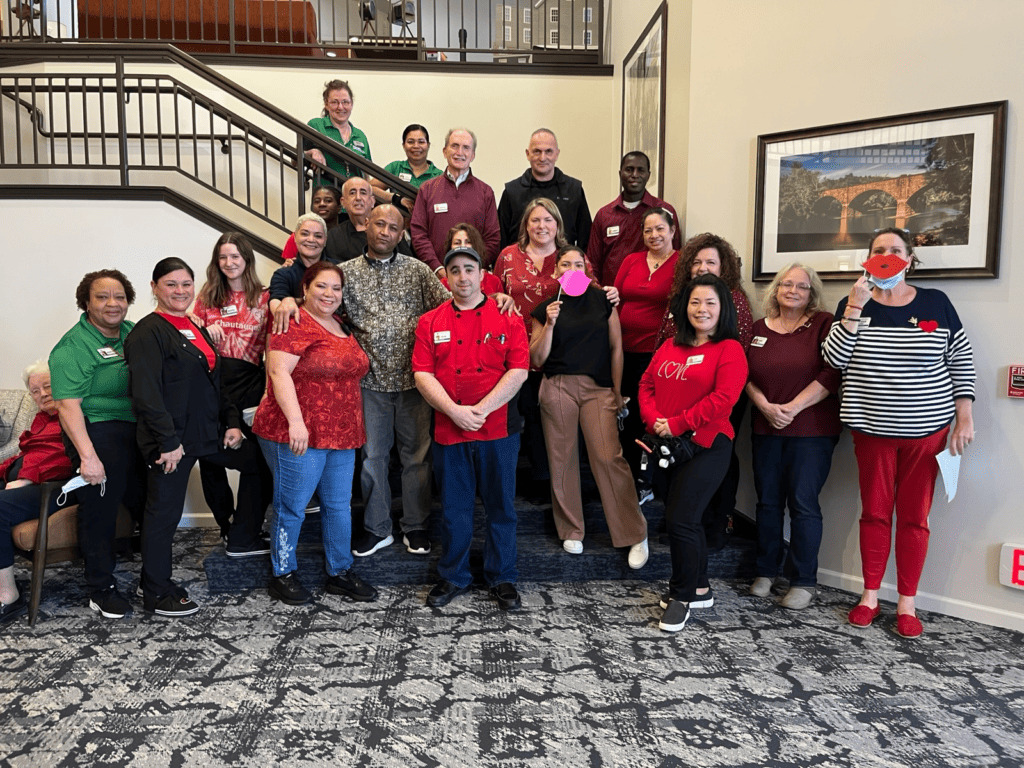 FARMINGTON, CT— Farmington Station Senior Living went all out for their recent Associate Appreciation Week. Each year on Valentine's Day, the Assisted Living community uses the opportunity to honor the care, commitment, and compassion of their associates. This year, Farmington Station pulled off a week-long celebration featuring delicious food spreads and fun activities.
The associates came together to enjoy food from local favorite restaurants, an omelet station, gift card raffles and fun themed days like "Crazy Hair & Silly Socks Day" and "Pajamas Day". The entire team enjoyed spending time together and felt recognized for their part in making Farmington Station the best possible home for residents.
Farmington Station, located on Scott Swamp Rd in Farmington, offers a variety of career opportunities for anyone passionate about working with seniors. Learn more about available positions and benefits and apply online at www.FarmingtonSLR.com/careers.