Multi-Faith Programming at Heights Crossing
For many seniors, faith is an integral part of who they are. For those looking to continue practicing their faith while engaging in dynamic social programming, Heights Crossing has partnered with local faith leaders to offer enriching spiritual services weekly, in addition to engaging spiritual programming throughout the year.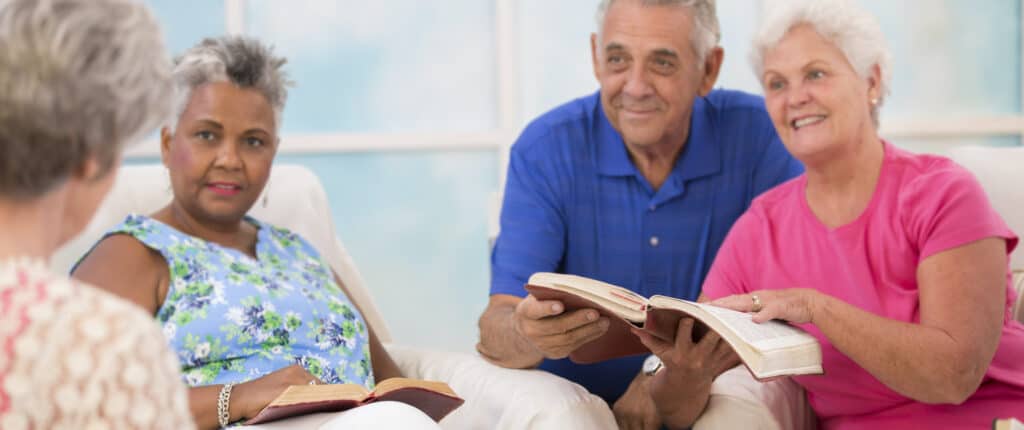 Weekly and monthly spiritual programs offered at Heights Crossing include Catholic Holy Communion with Father Mike and volunteers from Our Lady of Lourdes Parish in Brockton, Evangelical Protestant services with Reverend Newman of Prayer Love Tabernacle in Brockton, Congregational Protestant services with Reverend Walden of Bristol Trinity Episcopal Church in North Easton, and a Friday evening Kiddush with Rabbi Hurvitz of Temple Beth Shalom in Holbrook.
During holidays and holy weeks, the programming team at Heights Crossing offers residents the opportunity to celebrate their traditions through music, art, food, and prayer. Whether it's hosting a Passover Seder or decorating a community Christmas tree, Heights Crossing knows that marking the important milestones together is what makes a community feel like home.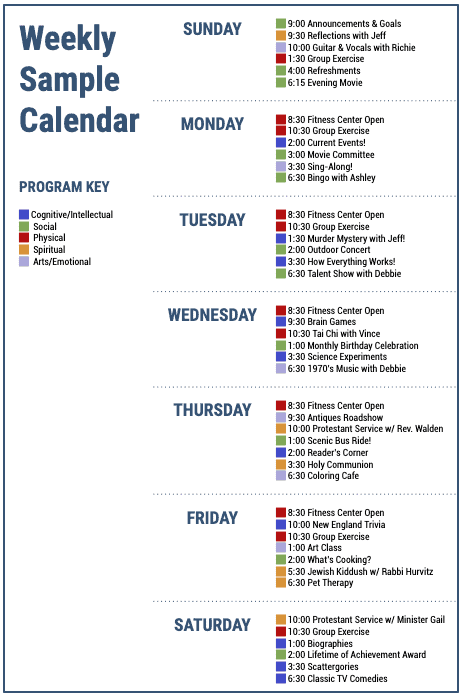 For more information on our engaging social and spiritual programs, schedule a tour today.