Alzheimer's and CTE Expert Speaks at Heights Crossing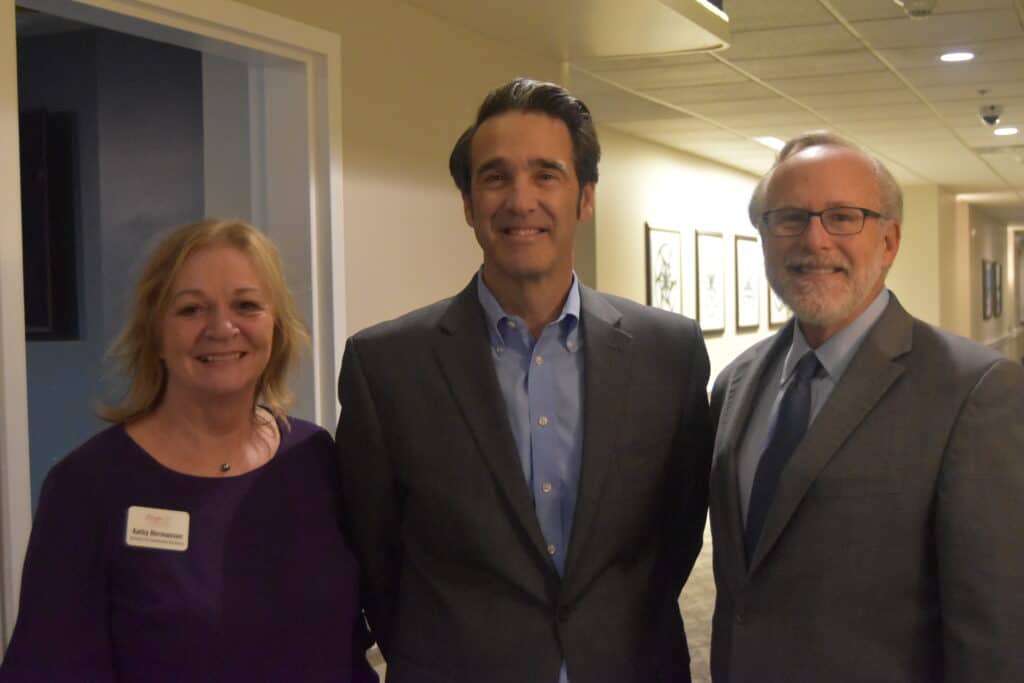 BROCKTON, MA — Dr. Robert Stern, Director of Clinical Research for the Boston University Chronic Traumatic Encephalopathy (CTE) Center, gave a presentation titled "Reasons for Hope" at Heights Crossing Assisted Living in Brockton on October 30th to more than 40 individuals. At this event, co-sponsored by Heights Crossing and Bayada Home Health, Dr. Stern shared the basics of Alzheimer's disease and related dementias, the latest updates from BU's cutting-edge research, and the latest in Alzheimer's prevention. The group of attendees included Heights Crossing residents, families, area professionals, and community members.
Dr. Stern has received much attention and news coverage lately around his breakthroughs in CTE research and prevention, including a study he is currently leading that will look at former members of the U.S. Women's National Soccer Team.
You can learn more about the Boston University CTE Center and Dr. Stern's research at www.BU.edu/CTE/