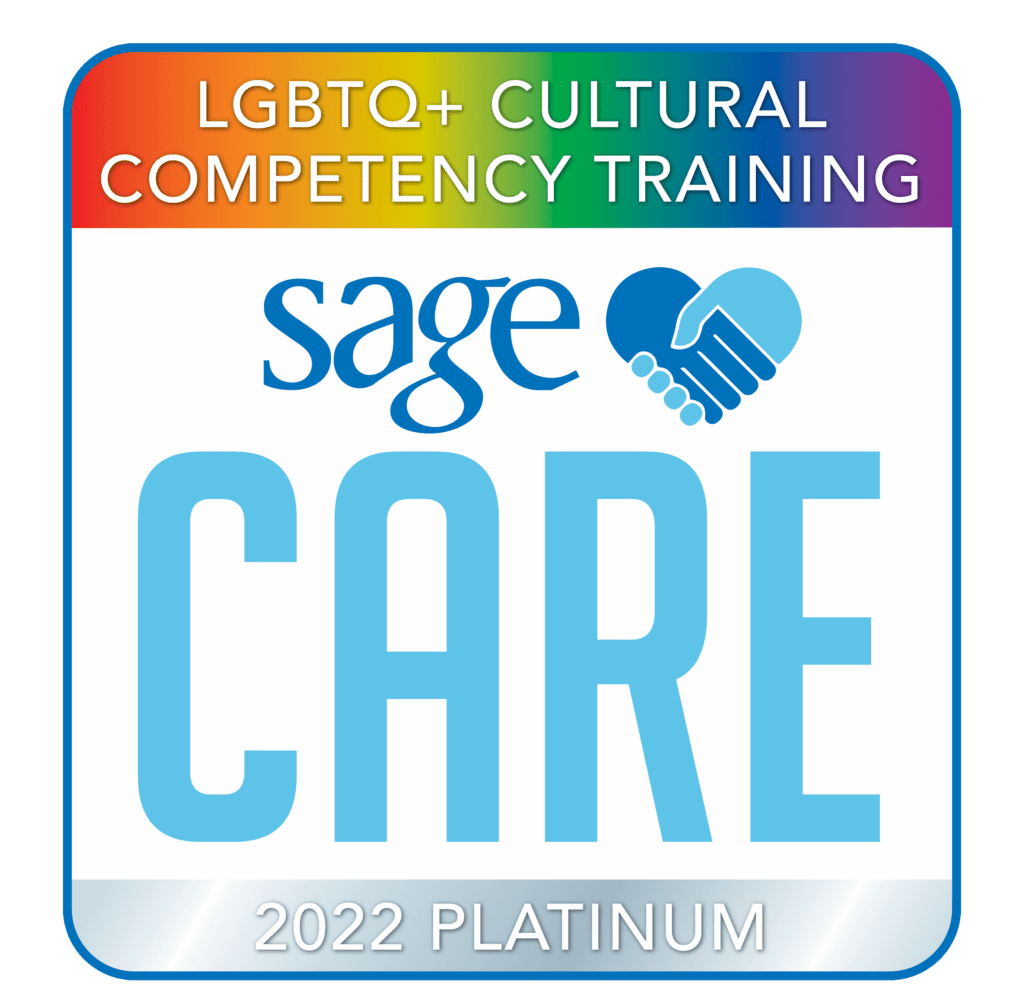 Heights Crossing, an Assisted Living and Compass Memory Support community, recently achieved Platinum accreditation status from SAGECare, reaching a milestone in the community's commitment to inclusivity for LGBTQ older adults. SAGECare is an organization that provides LGBTQ Cultural Competency training and consulting to service providers. With new insight and resources, the senior community's staff can promote best practices for supporting and understanding the unique cultures, needs, and perspectives of LGBTQ older adults, their family members and fellow associates.
SAGE's (Services and Advocacy for GLBT Elders) accreditation process involved an in-person training geared toward Heights Crossing's team of managers, along with a training module for their frontline associates. Over 80% of Heights Crossing's staff went through the training to reach the Platinum standard.
Heights Crossing associates were educated in a variety of best practices throughout the credentialing process, allowing them to broaden their horizons to encompass the unique experiences and concerns of the aging LGBTQ population in their daily work. Participants continue to educate themselves on the issues that this population encounters every day, with the goal of maintaining a community culture that welcomes and celebrates each individual's identity.
Together, Heights Crossing and SAGECare will continue their partnership to serve the older LGBTQ population with care and integrity to ensure that everyone in the community feels fully accepted for who they are.
###
Heights Crossing offers high quality Assisted Living and a secure Compass Memory Support Neighborhood® for seniors with Alzheimer's disease and related dementia. You can learn more about this community and schedule a tour online at www.HeightsCrossing.com.
If you would like more information about SAGECare Training, visit sageusa.care.