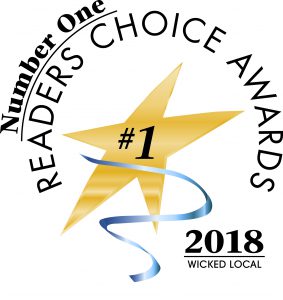 Heights Crossing Assisted Living has been named #1 in Brockton for Best Retirement Living Residence in the 2018 Readers Choice Awards, as well as an Honorable Mention for Best Assisted Living Community.
These awards are determined by the voices of local Brockton area residents voting for the companies, products and organizations that they hold in the highest regard. This is the 23rd year that Wicked Local's Readers Choice Awards has given readers of the Brockton Enterprise and its sister publications the chance to recognize their favorite local services and businesses across more than 80 categories.
Heights' team of dedicated professionals share a common goal: to provide a comfortable, supportive and culturally enriching home for the residents of Heights Crossing. "The entire team here is so proud to be recognized for these efforts" says Executive Director Peter McConnell. "Providing service-enriched assisted living to our residents, with the ultimate goal of improving their quality of life, underlies everything we do as a senior care community." 
To learn more about Heights Crossing, visit www.HeightsCrossing.com.