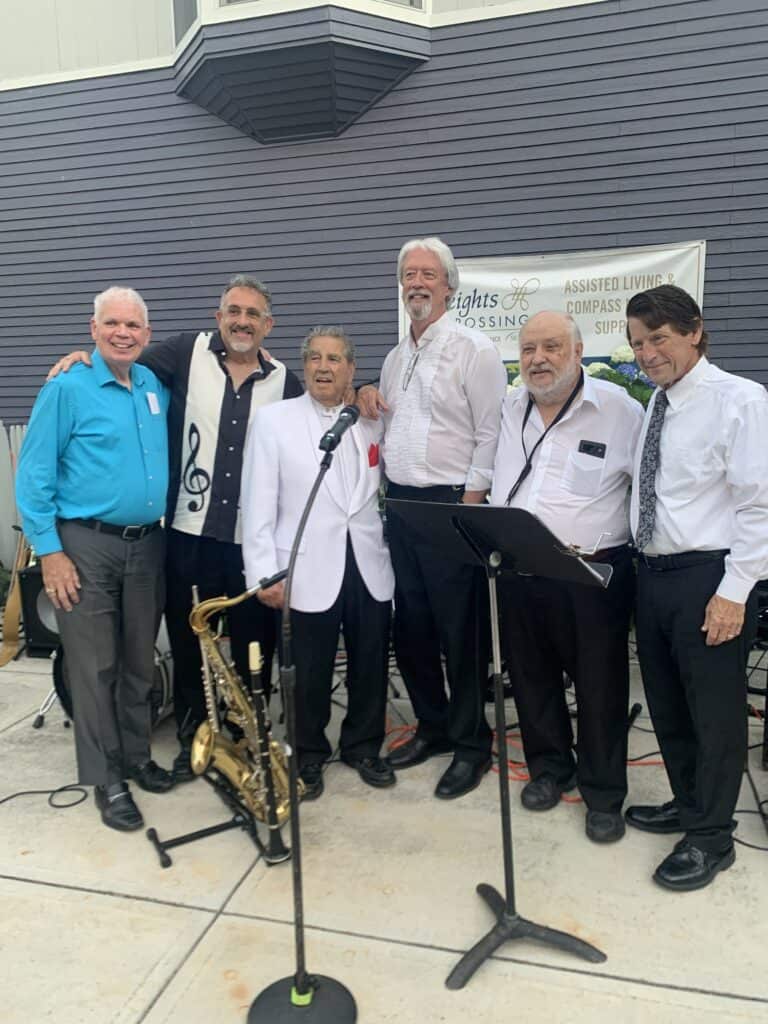 Heights Crossing Assisted Living and Compass Memory Support celebrated the renewal of the City of Brockton Mayor's Summer Concert Series with a lively first performance from local favorite Billy Couto and the After Hours Band. Special guest Gray Sargent, who was a member of the Tony Bennett Quartet for 24 years, performed as well.
This annual concert series features a free live performance each Wednesday, during which Heights Crossing and the Greater Brockton community gather to enjoy the beautiful summer air, listen to soothing music, and spend quality time with neighbors and friends. Billy and his band gave a wonderful performance. The beautiful harmony of guitar, saxophone, piano, and vocals even brought a crowd onto the dance floor!
Concertgoers can look forward to future performances this summer by Professor Harp, the Tokyo Tramps, and Elliot Johnson & J Street Blues. Heights Crossing is excited to host more artists to provide an opportunity for all to express their love of music! The public are welcome to attend the concerts and can call Heights Crossing at 508-580-4300 for more information.