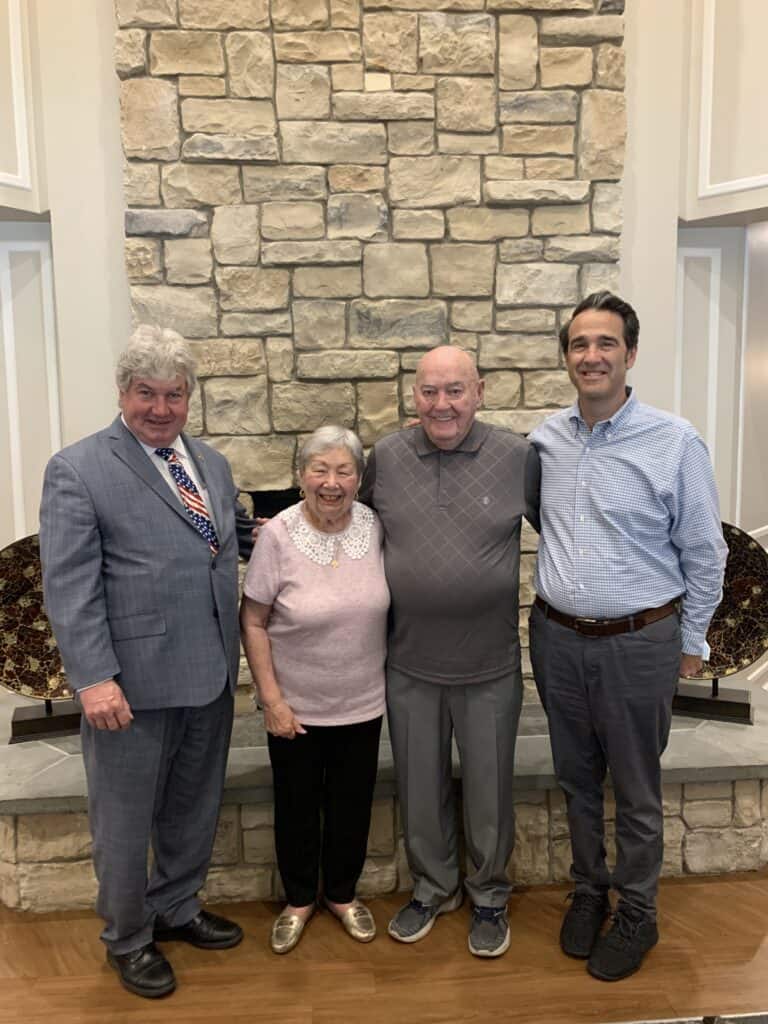 Paul "Oakey" and Terese "T.C." O'Connor were recently granted the Lifetime Achievement Award from Heights Crossing. At the award ceremony, the community heard stories of the husband and wife's devoted marriage, love for their family, and professional endeavors. 
Brockton natives Paul and Terese O'Connor have been married for 63 years, and both have made an impact on the community. They tied the knot in 1959 and had three children. Now, they are proud to have eight grandchildren and two great-grandchildren.
Paul joined the United States Army after graduating from Brockton High School. He rose to become a leader in his hometown by getting involved in city development and community outreach programs. As president or chairman of several local charitable organizations, he sought to give back to the place in which he grew up.
Terese shared this charitable sentiment, working as a teacher's assistant and librarian at Brockton High School and shaping the town's future generations. She also has a passion for music, as she is an accomplished piano player and loves Irish and Big Band music. At Heights Crossing, Paul and Terese love to reminisce about their trips to Ireland and cherish times well spent with family and friends. They received a warm welcome from the entire Assisted Living community upon their recent move.
Heights Crossing invited community members to marvel at Terese and Paul's amazing accomplishments at their Lifetime Achievement Award Ceremony. This innovative award program celebrates residents' personal and professional achievements while they are publicly acknowledged in front of family and friends.
The Assisted Living community and guests were thrilled to support the honored residents and learn more about their incredible past. Notable attendees included State Senator Michael Brady and Old Colony Planning Council Executive Director Mary Waldron. Overall, the O'Connors' love for their friends, family, and the Brockton community shone through in the celebration. Terese and Paul look forward to achieving new goals and pursuing their passions at Heights Crossing.