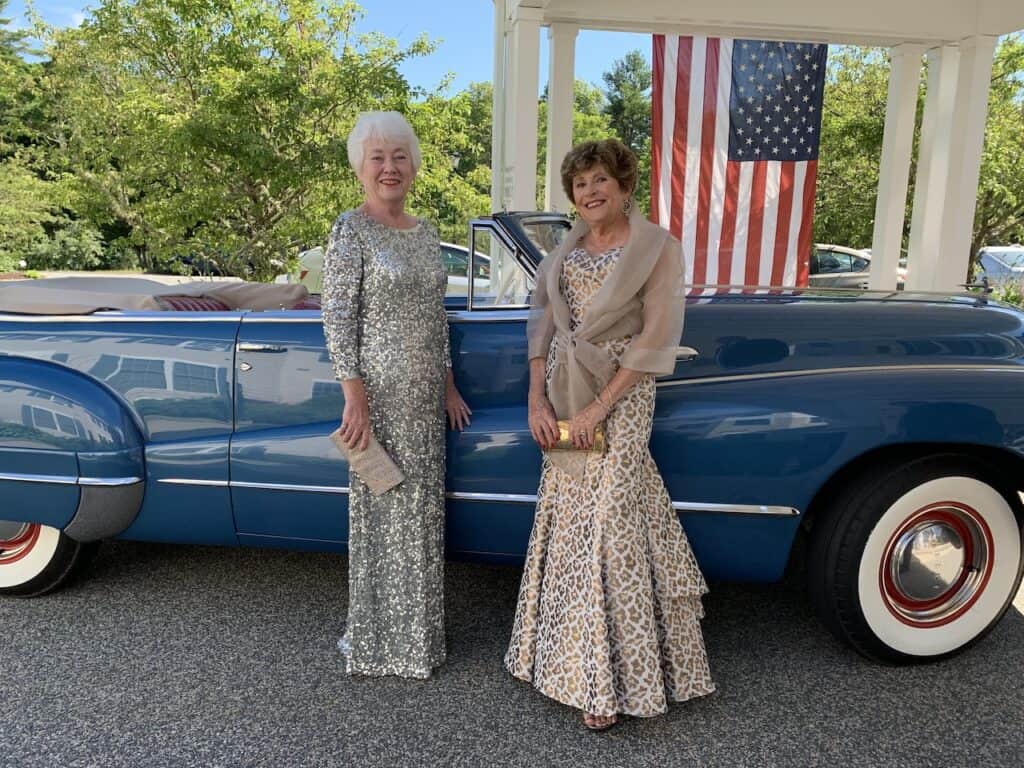 Cape Cod Senior Residences rolled out the red carpet for a night of glitz and glamour on June 30.
The common area dining room at the senior residential center in Bourne was awash with sparkling gowns, gold and silver balloons, live music and dancing couples as residents came together to celebrate Prom Night, which had been on hiatus since 2019, due to the pandemic. Some of the ladies even donned dresses they had purchased back in 2019, expecting to wear them to 2020's celebration.
"They were thrilled to be able to wear those dresses," said Lisa Chinappi, EnrichedLIFE director at Cape Cod Senior Residences. "We had a really good time."
The theme of the sixth annual Prom Night was "Moonlight and Roses," which set the scene for an evening of elegance. Residents and their dates, who included family and fellow community members, flooded the dance floor, dancing to music by DJ Don Gomez.
Guests captured memories using the photo booth and snapped pictures in front of a snazzy convertible donated by Paul Girard. The community crowned Frank Maher and Babs Kager as prom king and queen.
The night culminated with a spectacular sit-down dinner prepared by Brendon Forrest, director of dining experience, and his team. Dishes included Italian wedding soup, beef tenderloin with light sherry sauce, cauliflower au gratin and caramel chocolate cupcakes.