Discover the Cape Cod Senior Residences Difference
We are proud to have created a vibrant senior community where residents get to remain independent in their own spacious apartment home, decorating it however they like, while having access to supportive services and enriching programs should they choose to take advantage of them. We encourage you to schedule a tour so you can see our unique community in person!
Quality Time Outdoors Is Good for the Soul
---
It's no secret that spending time outdoors can improve your mental and physical wellbeing. Benefits of being outside, especially for seniors, can include resilience to illness, more energy and less stress, depression and anxiety. At Cape Cod Senior Residences, we've got amazing outdoor spaces! You'll find residents relaxing on our second floor screened porch, visiting with friends over lunch at our picnic tables, soaking up some sun in our beautifully landscaped courtyard patio, reading in our lovely gazebo, exercising their green thumb in our backyard gardens or taking a stroll on the walking path that surrounds our grounds.
As summer winds to an end, residents get a front row ticket to the areas most highly sought after Clam Boil. Open to residents, families, staff and the greater community, this annual event is the the ultimate "Cape Cod-style" celebration of seafood, summer and Grandparents Day.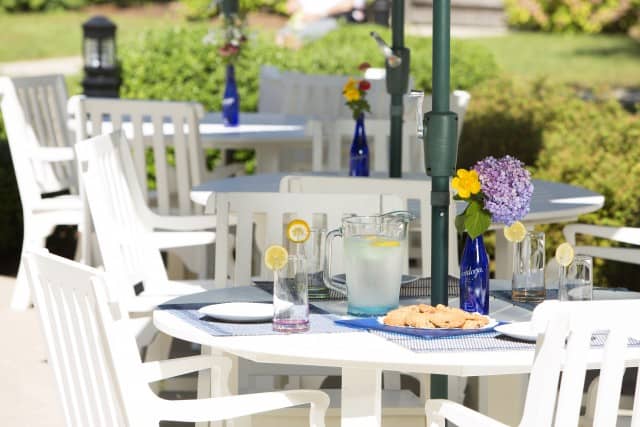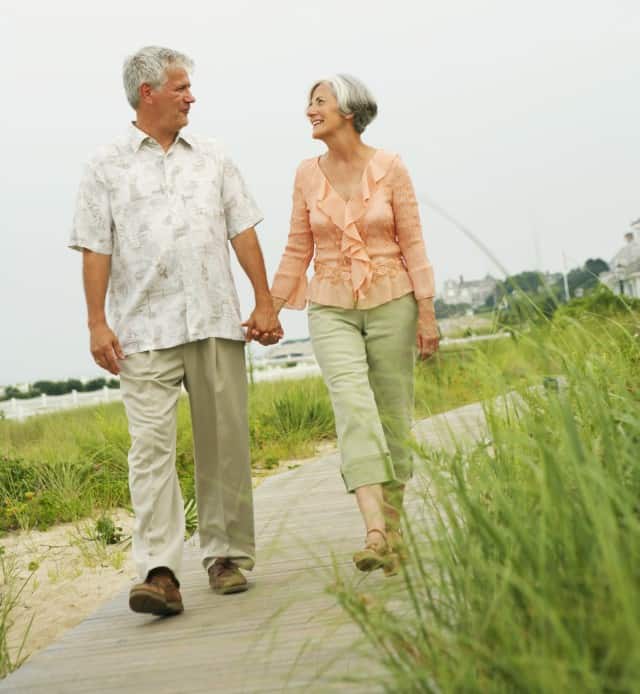 Enriching Daily Programs in Our Assisted Living Neighborhood
---
We believe the quest for knowledge, inspiration and enrichment is lifelong. Residents in our assisted living program can explore new ideas and activities through our EnrichedLIFE Program. There are art, music, fitness, spiritual, and other exciting experiences and opportunities that intend to inspire seniors to continue the activities they enjoy or to try something new. Programs are led by a dedicated group of associates with the goal of encouraging residents to find purpose and passion each day.
We also know that sometimes the best days revolve around simple pleasures like getting outside for a walk, visiting with family, or reading snuggled up in a blanket. How you spend your days will be your choice. When you are in the mood to have fun, learn something new and get moving, we offer many choices!
Popular Assisted Living Programs Include:
Coffee Talk
Exercise Classes
Educational Presentations
Computer Class
Craft Corner
Fresh Food Sourced Locally In Season
---
Our restaurant-style dining experience features menu variety, fresh healthy food, wait service, and an Executive Chef who prepares meals inspired by the Mediterranean region.
Our award-winning Brain Healthy Cooking Program is based on the healthful Mediterranean diet, which has been scientifically proven to boost overall brain health and cognitive function. The wide variety of "brain healthy foods" we incorporate into delicious recipes includes fresh vegetables and fruits, whole grains, spices, nuts, olive oil, eggs, lean meats, fish and seafood.
We are proud to use Guaranteed Fresh, a regional independent, wholesale distributor, as a food supplier. "We offer local fresh fish or seafood every day and all our vegetables are fresh daily thanks to local purveyors." says Brendon Forrest, Cape Cod Senior Residences' Director of Dining Experience. "Guaranteed Fresh Produce in Hyannis gives our community access to a lot of produce grown right here on the Cape, like Cape Cod white turnips."