Milford Community Connections
We value the strong connections we have within Milford, as well as with our neighboring communities of Hopkinton, Hopedale, Bellingham, Upton, Mendon, Franklin, Medway, Holliston and the surrounding area and we desire to keep building new relationships! We believe that with our expertise in senior issues and care comes a responsibility to share our knowledge widely and give back to the local communities that our residents hail from and love. This is one of the Right Values we live by.
Working Together to Support Our Seniors
We work closely with like-minded senior resources in the greater Milford area and are happy to support and collaborate with these local senior centers, skilled nursing facilities and hospitals.
Community Support
We proudly support the following Greater Milford organizations: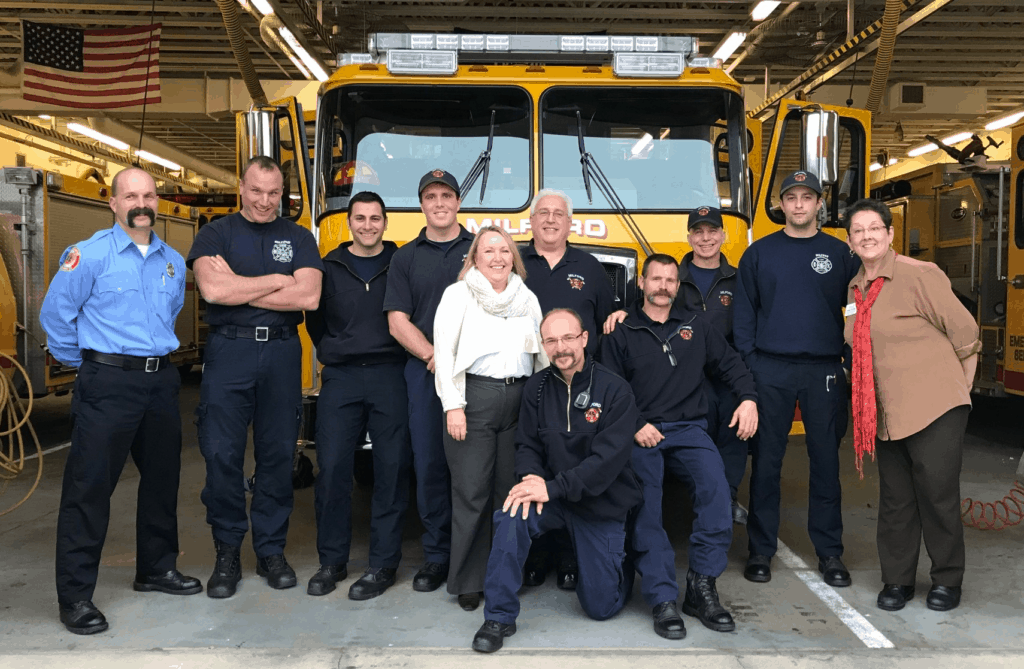 Building Dementia Friendly Communities
At Cornerstone at Milford, we are doing our part to help combat the stigma of dementia through public education programs, including our own interactive learning simulation, The Dementia Experience. We believe that programs like these will go a long way toward helping all of us to better respond, communicate, engage and support those around us living with dementia. We are currently working with the following groups and organizations to help build Dementia Friendly Communities:
Local police and fire stations

Local Councils on Aging
Local Medical Partners
In an effort to support our residents holistically, we partner with area medical providers who can bring their services directly to residents at Cornerstone at Milford including physicians, PT, OT and more.
VNA Health Providers (Skilled Nursing, Physical Therapy, Occupational Therapy, Speech Therapy):
CareTenders (508-366-7031)
Salmon (508-473-0862)
Preferred Transitions (508-473-0404)
Fox Rehab (877-407-3422)
Podiatry, Optometry, Dental, Audiology:
TransCare (Travels to Cornerstone) (508-473-2273)
Milford Audiology (508-478-0723)
Milford Family Dental (508-473-2393)
Milford Podiatry Associates PC (508-478-6700)
Greater Milford Eye Associates (508-473-0395)
Traveling Physicians:
Lynn O'Brien (NP), Advance Care House Calls (508-530-3140)
Dr. Medeiros, M.D. , M.P.H. Thrive Adult Primary Care (774-318-4205)
Hospice Providers:
Old Colony Hospice (800-370-1322)
Brookhaven Hospice(855-820-4801)
Salmon Hospice (508-473-0862)
MetroWest Hospice (508-266-8290)
Educational Opportunities for the General Public, Students and Professionals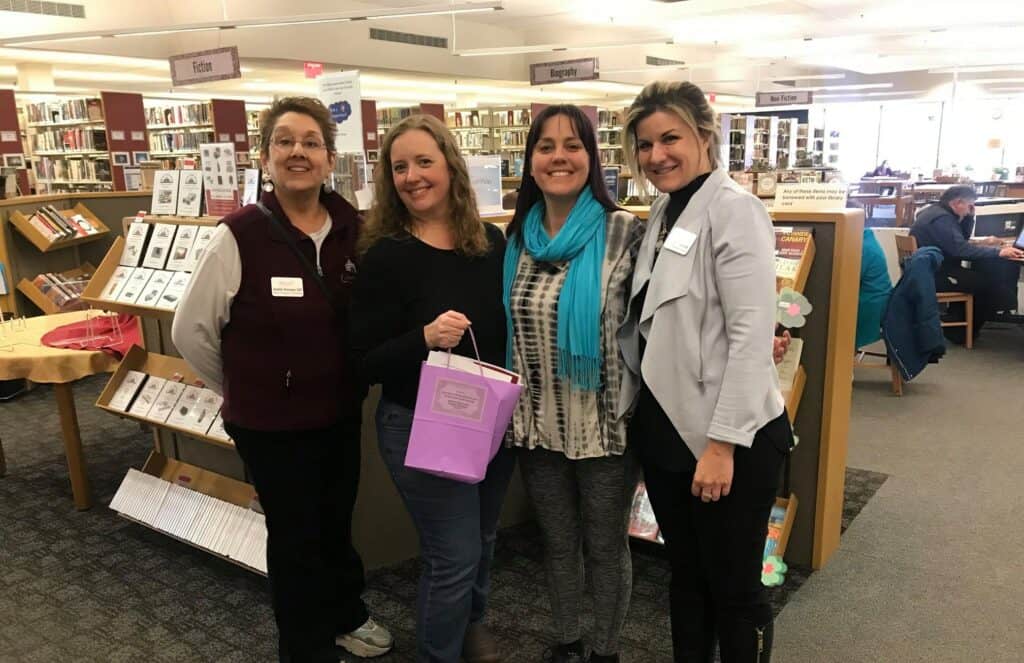 We offer several CEU educational presentations for healthcare professionals and we are happy to come to your office to present them to a group large or small.
Because we believe in the advancement of knowledge and education, we offer opportunities for student interns in the disciplines of art therapy, social work, gerontology and occupational therapy.
We have, and will continue to offer, our Brain Healthy Cooking presentation at area Senior Centers, Council on Aging agencies and for eldercare agencies. Contact us if you want us to present at your building.
We are passionate about our Dementia Friendly Massachusetts initiative which promoted education, communication techniques and sensitivity training to help combat the stigma of dementia and Alzheimer's. Learn more about our FREE workshops, CEUs and "Train the Trainer" sessions so you can bring the Dementia Friendly movement to your organization or community.
We welcome volunteers into our community – any age, any talent! Your time is greatly appreciated by our residents.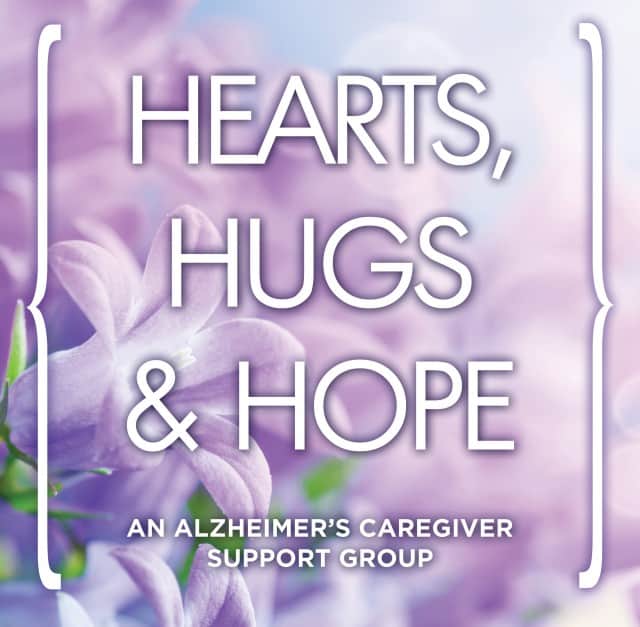 Are you caring for someone with Alzheimer's at home?
Join with others who understand. We offer a monthly Caregiver's Support Group on the second Tuesday of each month from 5pm – 6:30pm led by our Compass Memory Support Program Director. Drop ins are welcome and hors d'oeuvres and refreshments are always served. Call 508-473-0035 for more information or email info@cornerstonemilford.com
We support the research efforts of the Boston University Alzheimer's Disease Center. They have some very exciting studies going on now. If you are interested in participating in research, check out the details here, or call us and we'll connect you with BUADC.
How Wide Do We Cast Our Net?
Very wide! Cornerstone at Milford serves seniors in Milford and neighboring communities, including Hopedale, Bellingham, Upton, Mendon, Franklin, Medway, Holliston and Hopkinton, as well as nearby communities including Ashland, Marlborough, Westborough, Millis, Northborough, Blackstone, Uxbridge, Millville, Whitinsville, Plainville, Wrentham, MA and even into Northern Rhode Island including Woonsocket and Cumberland. Our convenient location at the intersection of Rte. 109 (Medway Road) and Birch Street just one block from Rte. I-495 and only minutes from downtown Milford provides easy access to local attractions, as well as to greater Boston's cultural sites and health care facilities. Our residents get out and about all over the region!
Special Note For Eldercare Professionals
Learn about our commitment to you. Health care professionals refer to our community, and our sister communities also managed by Senior Living Residences (SLR), with confidence! SLR's reputation, responsive assessment process and 100% commitment to residents for over 25 years is well known. Please email us at info@CornerstoneMilford.com if you would like us to drop by your office to say hello and provide you with more information about Cornerstone at Milford. We look forward to meeting you!
Are you a local Milford non-profit or government agency in need of meeting space? We have several large community rooms which can accommodate groups of up to 25 and our Private Dining Room seats 12 and can be used as a conference room. Contact us if you are interested in reserving a room.