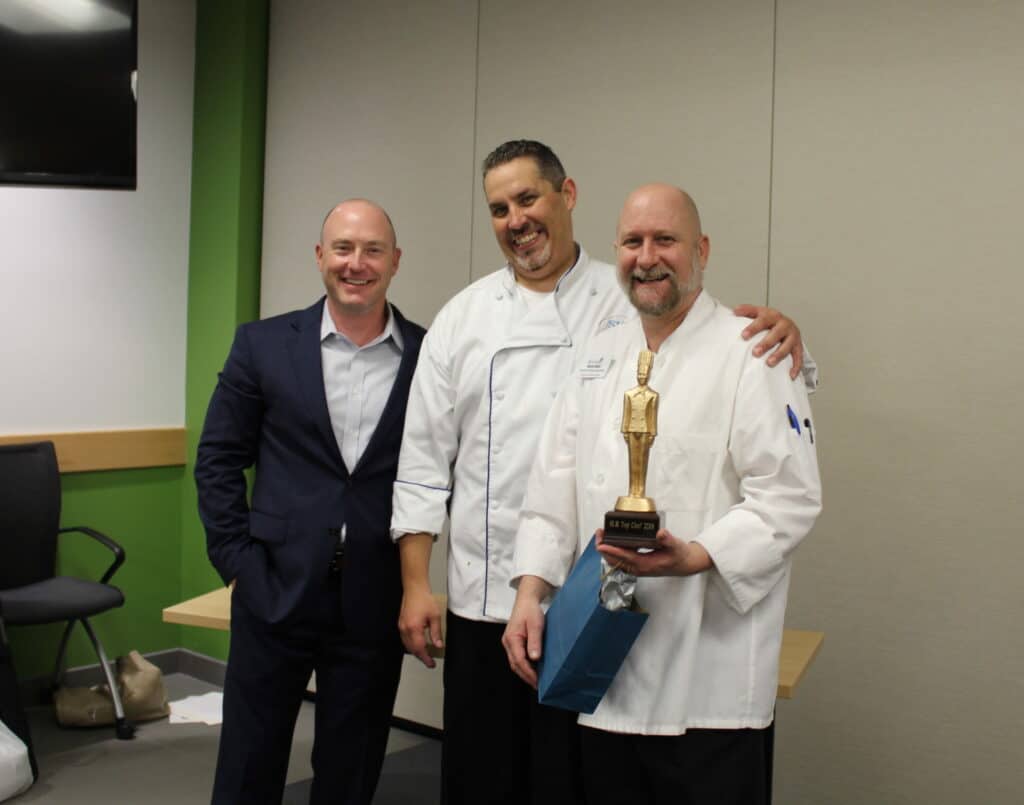 Dave Klein, Executive Chef at Cornerstone at Milford Assisted Living, has been named Senior Living Residences' 2019 Top Chef. Senior Living Residences (SLR), the management company for Cornerstone and its 15 sister communities across New England, hosts an Annual Chef Cook Off, pitting the chefs of each community against one another in a culinary battle. Judges, which included 50 colleagues from across Massachusetts and New Hampshire, evaluated each chef's prepared dishes on presentation, taste, and adherence to SLR's Brain Healthy Cooking program which is based on the well-researched Mediterranean diet.
This year's theme asked chefs to compete with entrèes influenced by the various states in the U.S. that are also being featured as part of the assisted living company's USA Road Trip armchair travel program. Klein's winning dish included BBQ pork ribs with a homemade sauce sweetened with coconut sugar, "Lone Star" Turkey Chili sweetened with dark chocolate, and Texas Caviar featuring chickpea, brown and red rice, multicolor split pea and amaranth.
"Residents love Chef Dave! He's been with Cornerstone since we first opened in January 2014," says Beth Patras, Executive Director at Cornerstone at Milford. "He knows each resident's favorite dishes by heart and has been known to tweak them to make them a little more healthy. He enjoys introducing residents to new ingredients and dishes, too, and will often host "Cooking with Dave" afternoon demonstrations and tastings to offer residents the opportunity to try new things."
"This annual event is an extraordinary showcase of creativity and skill. My fellow chefs are amazingly talented" says Klein. "The competition is stiff, so it's truly an honor to be recognized."
Learn more about Cornerstone at Milford and their award-winning dining program at www.CornerstoneMilford.com.