Assisted Living and Compass Memory Support in Farmington, CT
Farmington Station offers local seniors service-enriched Assisted Living and a state-of-the-art Compass Memory Support Neighborhood® featuring innovative, evidence-based programming for those with memory loss. This senior community, operated by Senior Living Residences, features 89 assisted living and 45 memory support apartments (5 studio and 40 private bedroom friendship suites). Conveniently located in the Farmington Station neighborhood only minutes from historic downtown, residents have easy access to the area's shopping, dining and cultural attractions, as well as local medical facilities. Residents enjoy an enriching, supportive lifestyle with gracious accommodations, personalized services, and many amenities.
Innovative Senior Living In The Heart Of Connecticut's Farmington Valley
Residents of Farmington Station Senior Living enjoy first-class dining with daily meals provided through the award winning Brain Healthy Cooking program. Farmington Station's exceptional amenities support an active and social resident lifestyle that include a theater where residents enjoy Monday Movie Nights as well as a full-service salon. Social hour in the cafe, bridge club, poetry group and forever fit exercise, educational lectures & musical performances are always a hit at our community!
Located within the charming residential Farmington Station neighborhood close to Route 84 and only minutes from historic downtown, assisted living residents also get out and about easily to local shopping, dining and popular attractions such as the Mark Twain House, the Wadsworth Atheneum Museum of Art, and the Bushnell Center for the Performing Arts. Farmington Station's unique setting features several serene outdoor spaces including gardens and patios, and several enclosed courtyards in our Compass Memory Support Neighborhood®.
Hear Why Residents and Families Love Farmington Station!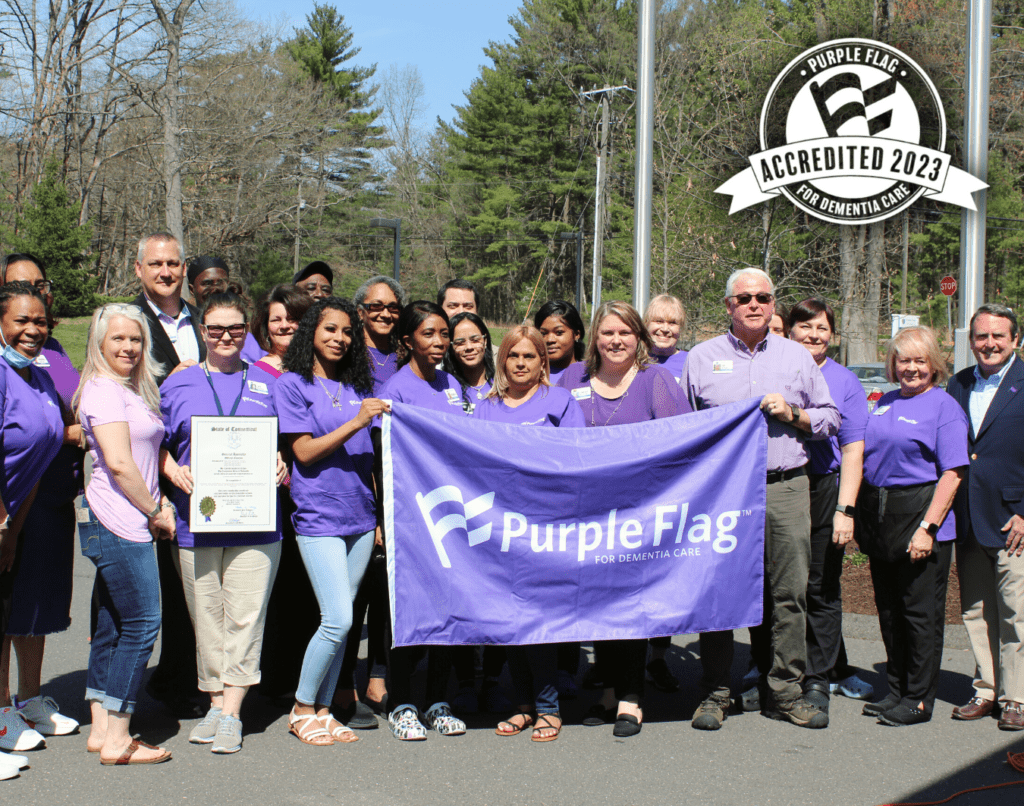 Farmington Station is Purple Flag Accredited!
Farmington Station is proud to have received the Purple Flag for Dementia Accreditation™️, which recognizes those providers who have demonstrated adherence to 60 practice recommendations across 10 content areas identified as essential and valuable for individuals living with dementia. Learn more about what this award means for our residents, families, and associates!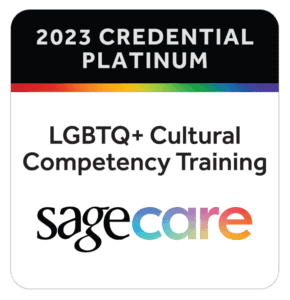 We've worked with SAGECare to train at least 80% of our staff on ways to support and understand the unique concerns and needs of LGBTQ older adults. Take a deep dive into this initiative and what it means for our community.
Resources for Families
Understanding all of your options when it comes to senior living can be confusing, whether you are new to the process or been through it before. We've created a comprehensive list of articles and tools to help families decide if assisted living is the right move.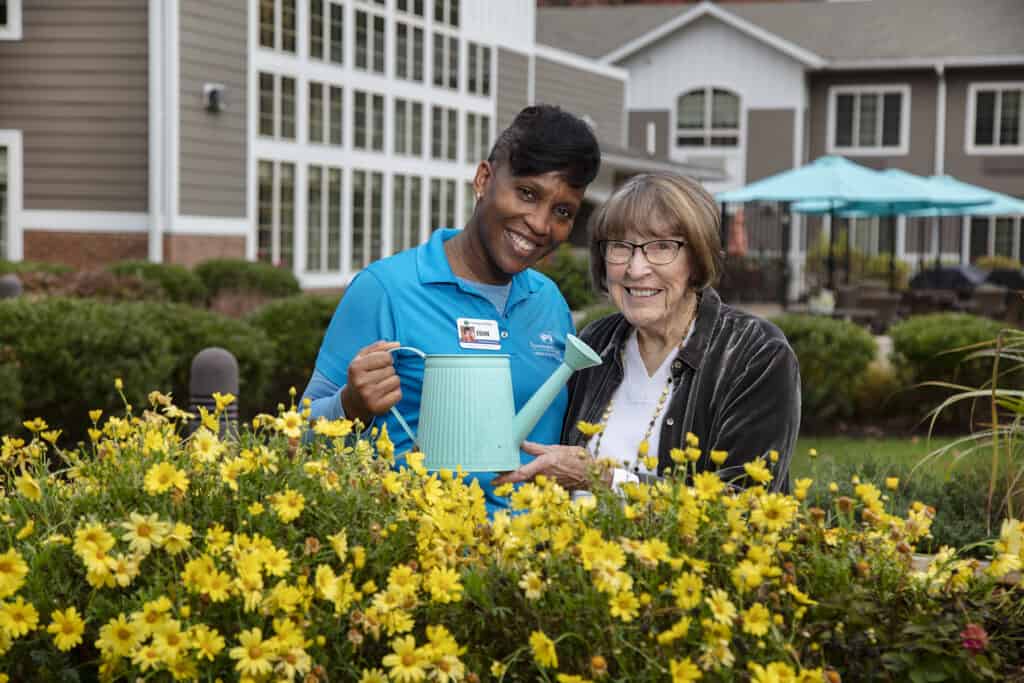 Visiting Farmington Station Senior Living
The best way to experience Farmington Station is to come for a visit! Farmington Station has comprehensive guidelines in place that helps us to continue to safely have visitors in our community. Please check out our Visitor Guide for hours and to book your visit. Schedule a visit.