Purple Flag for Dementia Care™️ Accreditation
at Senior Living Residences
Purple Flag for Dementia Care™ was developed to enhance the qualities of services provided to individuals living with memory loss in Assisted Living communities, Long Term Care facilities, Home Care Agencies and other settings. It is an accreditation program which recognizes excellence and drives continuous improvement in the quality of services for individuals living with Alzheimer's disease and related dementia.
Purple Flag's standards assess an organization's ability to provide collaborative care in a safe, functional, and respectful environment to help ensure not only quality of care but the quality of life. Accredited communities have demonstrated adherence to 60 standards of care and extensive training practices for the care of individuals living with dementia, and have embraced and implemented a person-centered plan for all residents.
When we looked at Purple Flag's standards of care and their mission to enhance the qualities of services provided to individuals living with Alzheimer's disease, we saw a lot of synergy with SLR's own Compass Memory Support approach. We believe there is a right way to care for those living with Alzheimer's disease and dementia. Our holistic, person-centered approach to memory care not only provides residents a great place to live and thrive, but improves quality of life by treating the symptoms of cognitive impairment through therapeutic and social interventions.
Why Choose a Purple Flag Accredited Community?
Purple Flag's platform recognizes organizations that go above and beyond everyday, those communities that truly see residents for who they are, and through care, support, and programming aim to enhance their cognitive, physical, emotional and spiritual wellbeing. Their aim is to equip providers with the tools needed to stay ahead of the curve in providing high-quality care by using effective, data-driven performance advancement methodologies, directly aligning with our value of innovation. In doing so, Purple Flag-accredited communities set the gold standard for memory care.
Prospective residents, families and healthcare providers can feel confident choosing a Purple Flag accredited community to care for a loved one or client with dementia, knowing that we foster a high quality of life for individuals while providing peace of mind for families.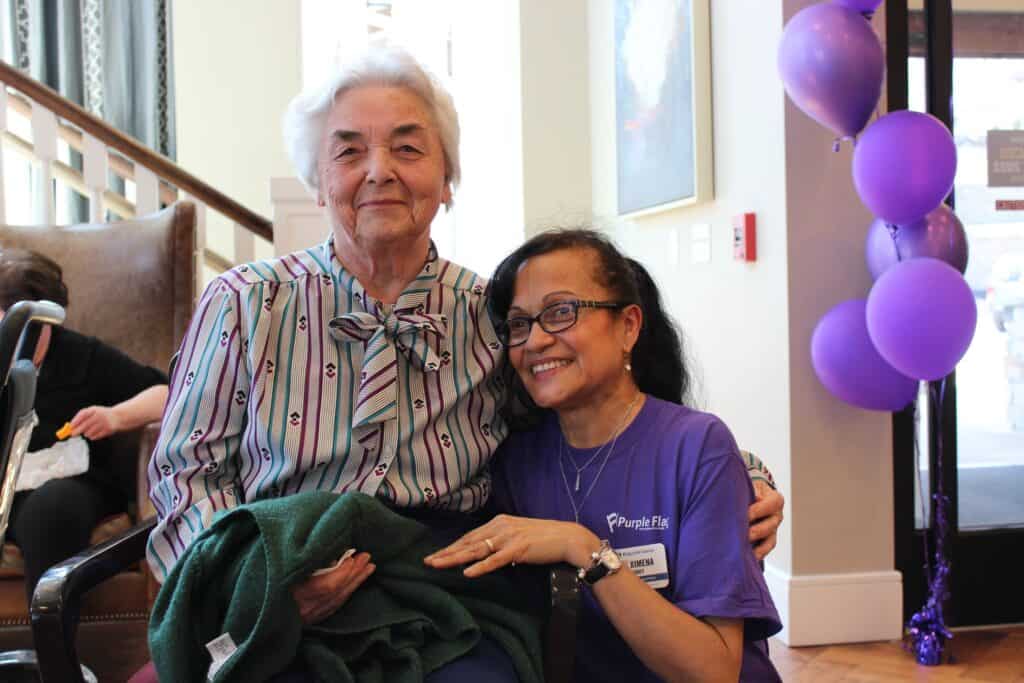 SLR's Purple Flag Communities in the News

Purple Flag is a collaboration of the Institute for Senior Living Education (ISLE), Connecticut Assisted Living Association (CALA) and CT Chapter of the Alzheimer's Association serving in an advisory capacity. While originally launched in Connecticut, Purple Flag is expanding. Compass on the Bay is not only the first Purple Flag Community in Massachusetts, it is Purple Flag's first accreditation outside of Connecticut.