Nourishing the Body, Mind and Soul
Tour guests often ask if residents like our food. Our answer is a resounding yes! Residents and their families consistently give Senior Living Residences' dining services across our communities an overwhelming 98% satisfaction rate. We work hard to achieve this distinction. Our delicious and nutritious food satisfies the palette and boosts the overall body and brain health of our residents in a relaxed and social fine dining atmosphere.
Tailoring Our Menus for Residents
---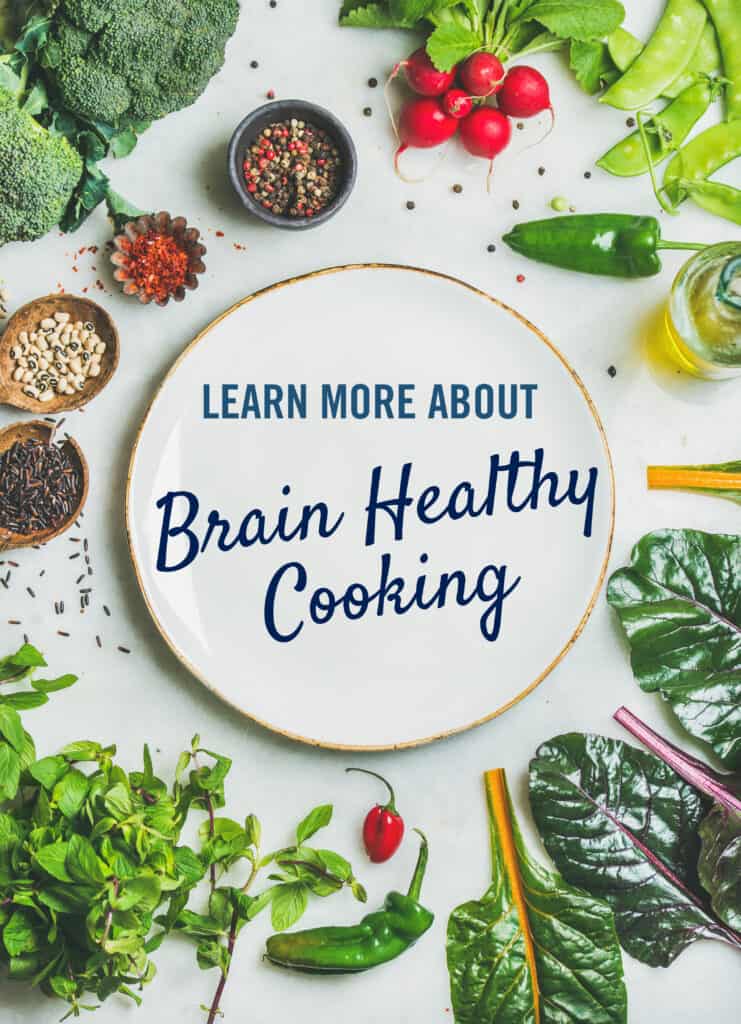 We offer residents lots of menu choices. Our kitchens are run by executive chefs who design their own menus every day, tailored to the particular tastes of the community's residents. Menus are not handed down from a corporate office.
Chefs head out to the dining room regularly to chat with residents, getting feedback and their suggestions. Daily menus are built to include their specific requests, regional favorites, and foods from their culinary ethnic and religious traditions.
Boosting Memory With "Mediterranean" Flavor
---
Through our award-winning Brain Healthy Cooking Program, we offer residents delicious taste-tested brain healthy choices every day. The Brain Healthy Cooking Program is largely based on the popular and well-researched Mediterranean Diet. Residents benefit from menu offerings rich in "brain healthy foods" such as a variety of vegetables, fruits, whole grains, spices, nuts, olive oil, lean meats, fish and seafood. We also tweak our favorite recipes to make them more healthy by substituting natural sweeteners for refined sugar and high fructose corn syrup, replacing saturated and trans fats with healthy fats, and using delicious spices to cut back on the need for salt.
All of our "brain and heart healthy" recipes are taste-tested by residents and are given their thumbs up before they appear on our menu regularly!
Brightening Menus with Local Seasonal Produce
---
All Senior Living Residences' (SLR) communities are committed to a farm to table approach bringing our residents the freshest ingredients while supporting local farmers and fishermen. We live in an area that allows us to celebrate the flavors of the season. Our chefs get excited about Spring's lettuces, herbs and asparagus, Summer's lush berries, tomatoes and cauliflower, Autumn's garlic, onions and apples, and Winter's squashes, root vegetables and hearty greens. Through our partnerships with local food purveyors, every SLR community has a significant portion of our daily menu coming from local producers.

Balancing Adventure With Tradition
---
Our chefs love the opportunity to showcase adventurous dishes during our monthly "Grab Your Passport Day" dinners which celebrate the culture and cuisine of different destinations around the globe. Residents have sampled French cheese and crepes, handmade rolled sushi, breakfast tacos, dim sum, and a variety of other ethnic foods. Some people love variety and some prefer their familiar traditional recipes, therefore, our menus always feature choices with more traditional options in addition to adventurous foods.
Good Food Costs More – And Our Residents Are Worth It
---
At Senior Living Residences where "Resident Quality of Life" is our #1 priority, we made the commitment to include fresh local food on our menus for as much of the year as possible and to stock our kitchens with better quality spices, sweeteners and grains, and higher quality cuts of meat and fresh fish. This commitment has connected us to top-notch locally-based food purveyors, farms and fisheries. Read more about our Farm-to-Table approach.
Download our FREE Cookbook
We've put together an e-book of easy-to-follow brain healthy recipes and tips. Get your copy today!