Discover Farmington Station Senior Living
Residents of Farmington Station enjoy the independence and privacy of their own apartment home while benefiting from living within a larger community offering companionship, social and wellness programs, and a wide array of supportive services that can be accessed whenever you need it.
Innovative EnrichedLIFE Programming in Our Traditional Assisted Living Neighborhood
We know that the desire to learn new things and make new memories does not diminish with age. All residents at Farmington Station Senior Living Community have the option of participating in the community's EnrichedLIFE Program, an extensive collection of engaging music, art, education, exercise and spiritual programs offered on a daily basis. Programs take place both in our community and throughout the region! Our EnrichedLIFE program promises experiences and adventures throughout both Farmington, CT, and the surrounding towns including Bristol, Avon, Hartford and New Britain, CT!
Our programming team is dedicated to really getting to know each resident, seeking to learn their passions and interests, and finally making sure they're given plenty of opportunities to express themselves. The only challenge will be deciding which activity to do first!
Pursue hobbies you love or try something completely new! Popular programs include:
Poetry readings
Painting classes
"Get in Tip Top Shape" fitness classes
Game Hour (residents love our pool table!)
Wii bowling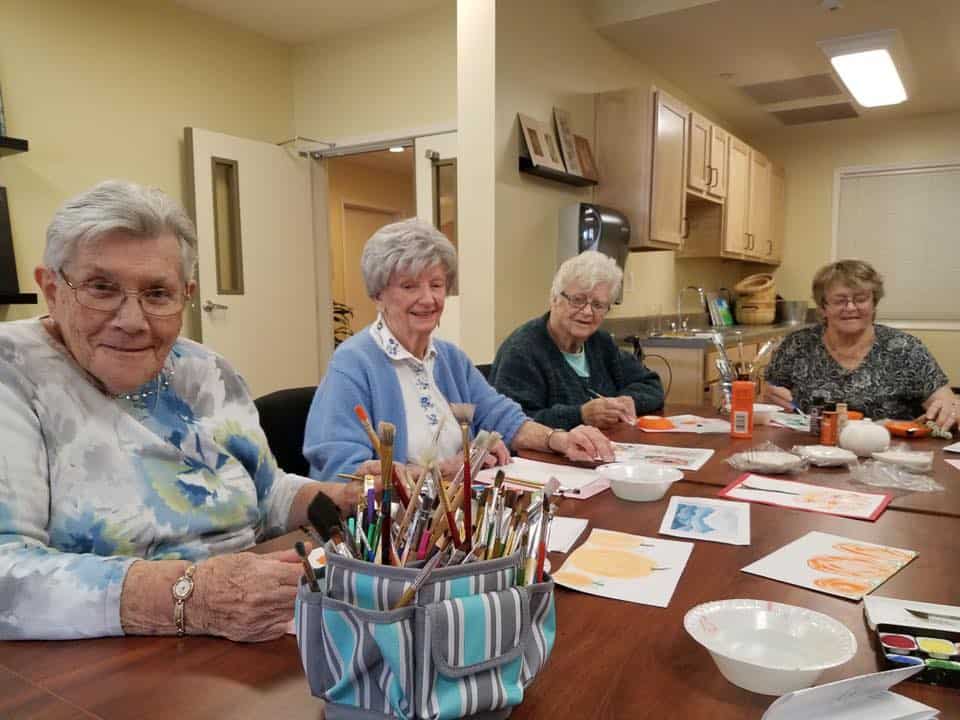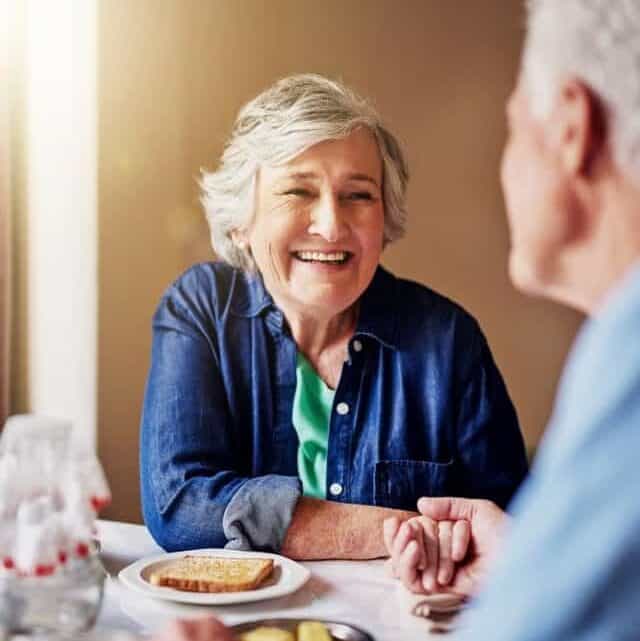 A Therapeutic Neighborhood for those with Memory Loss
---
Our secure Compass Memory Support Neighborhood® is a safe and nurturing environment where residents' physical and social needs are being met. We take a whole body approach and use research-based programming to actually treat the symptoms of Alzheimer's disease and dementia. Our highly trained team is focused on providing dignified care, individualized services, a full calendar of structured, socially engaging activities, and a brain-boosting dining program.
Unique Features of Compass:
High staff-to-resident ratio
Environmental state-of-the-art design features and a homelike setting
Reconnections, a unique curriculum-based program where residents are immersed in a new topic each week
Affiliated with the Boston University Alzheimer's Disease Center
The Dining Experience at Farmington Station Senior Living
---
Tour guests often ask if residents like our food. Our answer is a resounding yes! Our delicious and nutritious food satisfies the palette and boosts the overall body and brain health of our residents in a relaxed and social fine dining atmosphere.
Our Executive Chef Claribel designs her own menu every day, tailored to the tastes of Farmington Station's residents, constantly seeking feedback and suggestions for new dishes! We incorporate elements of the Mediterranean diet, which has been extensively researched and connected to a host of health benefits including slowed cognitive decline, reduced risk of certain cancers, regulated blood sugar and so much more. Check out the latest research here!
The main "brain healthy" foods, proven by research to have beneficial effects, include fresh fruits and vegetables, especially leafy green vegetables, specific spices, whole grains, and foods containing omega-three fatty acids, so we do what we can to incorporate these into most meals offered at our community.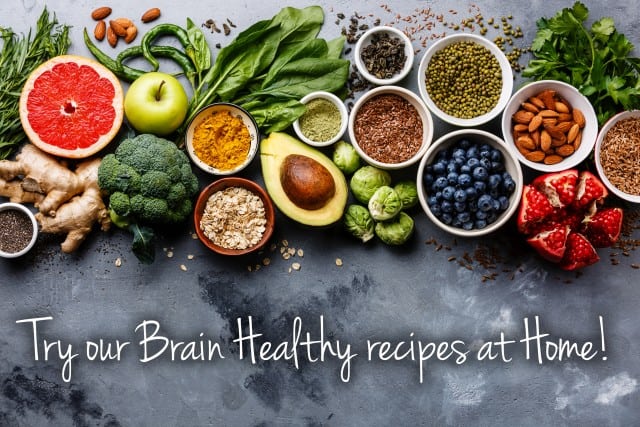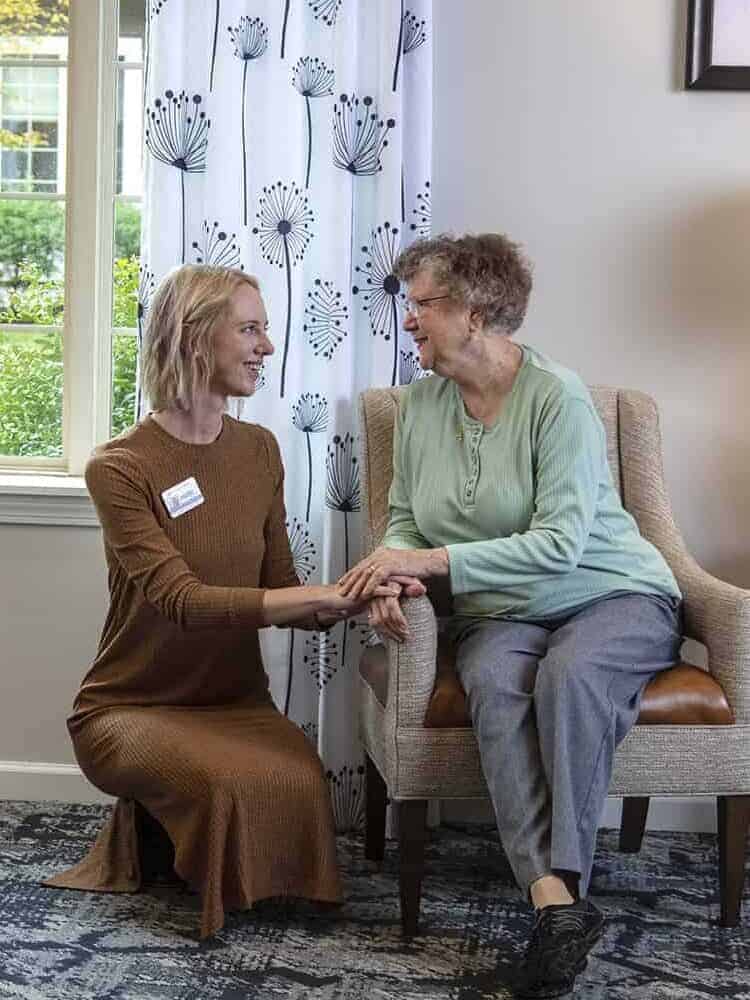 Consider a Short Term or Trial Stay at Farmington Station
---
GIVE A FAMILY CAREGIVER A REST. Whether it's for business travel, vacation or when caregivers simply need a break. Our no-minimum respite stay program means our team can take over caring for your loved one while you take time to recharge.
EASE THE TRANSITION AFTER A HOSPITALIZATION. Reimbursement constraints often control when seniors are discharged from a hospital stay, even if home isn't the best option. A short-term stay at an Assisted Living community can help bridge the gap and reduce the likelihood of re-hospitalization.
"TEST OUT" THE EXPERIENCE OF A NEW HOME. If your loved one is uncertain about a move to assisted living, feel free to take advantage of our "no strings" trial run to see if our community is a good fit before making the decision to move.
Farmington Station offers short-term respite stays in both our Assisted Living and our Compass Memory Support Neighborhoods. Whether you need a weekend away for yourself or a recovery period after your loved one is discharged from a hospital stay, our unique "no minimum stay" policy gives the flexibility to fit any family's needs. Call us at 860-284-0505 to learn more.