The Right Services to Promote Independence
You can expect exceptional care and service from our team of compassionate and dedicated professionals from the moment you enter one of our communities. Guided by Senior Living Residence's "Right Values" philosophy which places resident Quality of Life as our number one priority, all of our community services – from personal care assistance to programming and transportation – are designed to promote your independence and well-being while addressing your unique needs. Our goal is to provide you with a new home that fosters community, builds friendships, and allows you to feel confident with your own personal wellness plan.
Wellness, Care and Supportive Services
At Senior Living Residences, we value our residents' quality of life above all – and we are proud to provide top-notch supportive services that enable residents to maintain their independence while taking care of their personal wellness needs.
All Senior Living Residences Assisted Living communities offer these wellness, care and support services:
Certified Resident Care Associates available 24/7 (all of our associates, even in our assisted living neighborhoods, are specifically trained in memory care, as well)
Personalized Wellness Care Plan, developed with family and physician involvement
Wellness oversight by our Community Nurses with semi-annual health assessments
Weekly laundering of flat linens and light housekeeping in your apartment
Personal care assistance and/ or cuing with daily living activities, including dressing, bathing, evening care and escorting to meals and activities
Self-Administered Medication Management Service with medication delivery from the pharmacy of your choice
Daily bed making and trash removal
Bringing Outside Health Care Services to You
We welcome and work with a variety of local healthcare professionals and agencies to offer you an added layer of wellness and healthcare services, which can often be conveniently delivered to you in the privacy of your own apartment. We also encourage you to maintain your relationships with your own physicians, and will help to arrange transportation to your doctors' visits so that you don't have to switch providers.
Looking for additional care? We have strong relationships with local healthcare providers who visit residents regularly, including:
Local Physicians and Nurse Practitioners who conduct on-site "house calls"
Temporary Agency Skilled Nursing (VNAs) which can provide all sorts of medical care on-site such as post-surgical wound care
Podiatry, and Physical, Occupational and Speech Therapies
When you visit, please ask the Executive Director about other available services unique to the community, as well as a list of local providers.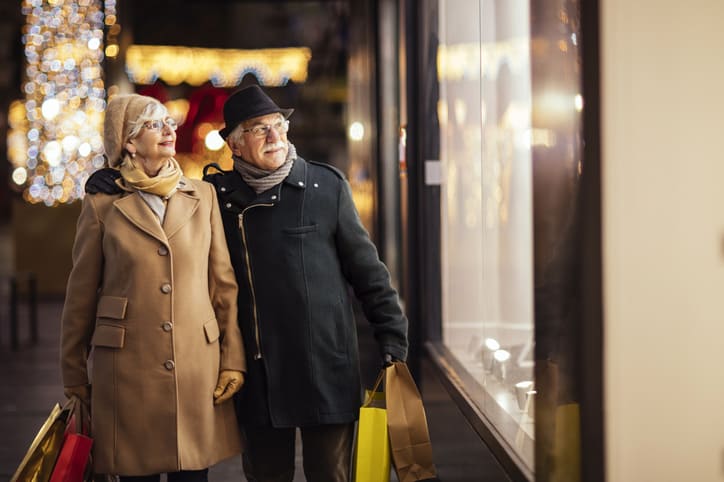 Transportation
Our Limo Buses will get you where you want to go.
Residents and families tell us that access to transportation is one of the amenities they appreciate most. That's why our communities offer free transportation for a range of activities including:
Sightseeing tours
Cultural events
Dining out
Shopping excursions
And much more!
Need to get to a medical appointment?
Some of our communities will have scheduled transportation to local health care providers and medical offices. When that is not an option, team members will help you arrange transportation to local medical appointments. Ask the Executive Director at your community for more details.