We Can Help Reduce Readmissions
ACUTE REHAB DISCHARGE
When a patient has completed their Medicare-covered stay at your facility, but is still not ready to be home alone, a short-term transitional stay in Assisted Living offers a holistic approach to sub-acute rehab with continued PT, OT or other services.
HOSPITAL DISCHARGE
We know that readmission penalties are a major concern for you, with 1 in 5 elderly patients returning within 30 days. Assisted Living is a solution, offering a perfect transition between hospital and home, when a rehab stay isn't a necessary first step.
A short-term respite stay in Assisted Living, which bridges the gap between hospital or rehab and home, can provide the extra care, support and time one needs to fully recuperate, and can give families the time they need to organize post-hospital care so that their loved one returns to a safe environment with all the right supports in place.
Let us partner with you in the continued care of your discharged patients. The safety of the environment in which a senior recuperates and the quality of oversight they receive play a critical role in reducing readmissions and supporting their success.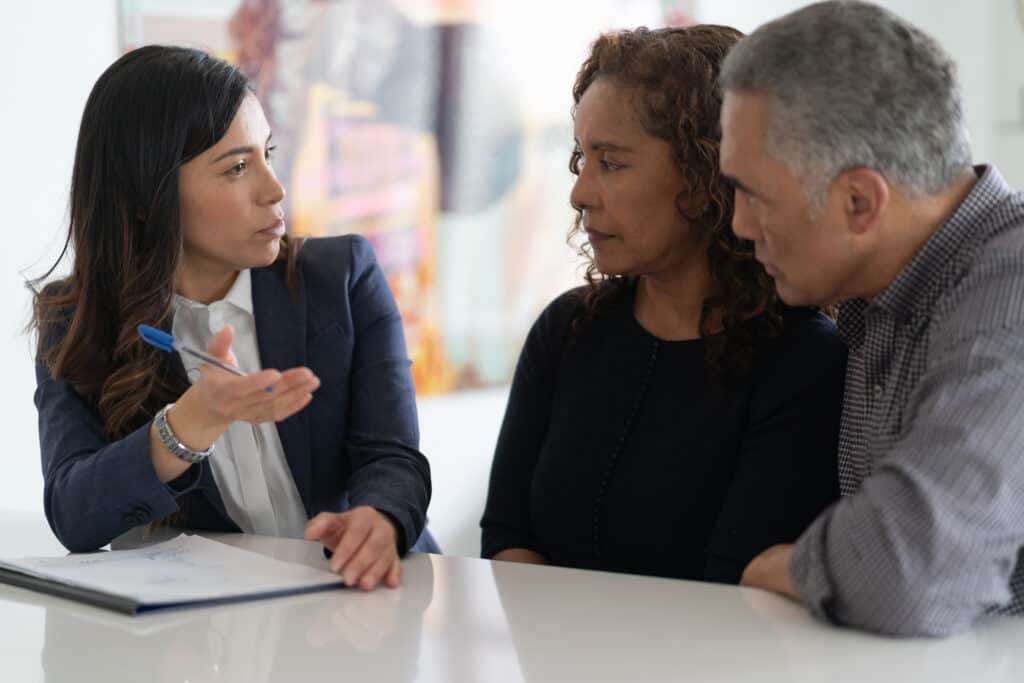 Who Can You Refer? You Might be Surprised.
Assisted Living is appropriate for your elderly patients needing:
Oxygen
Therapeutic services (PT, OT, speech therapy)
Special diet requirements (even pureed diet)
Hospice and palliative care
Oversight managing multiple chronic conditions, including Diabetes and Parkinson's Disease
Assistance/transferring from wheelchairs
Here's How We Help Make Your Job Easier:
Same Day Assessments, Fast Track Move-Ins, No Minimum Length of Stay
---
---
Fast track (same day when needed) assessments and same day move-ins
Move-ins 7 days a week
No hospital qualifying stay required
No minimum length of stay required
Contact an SLR community directly to arrange an assessment for your patient
Coordination of Follow-up Care by Assisted Living Nurses
---
---
Our Executive Directors and Resident Care Directors can be actively involved in the Discharge Planning process
Assisted Living nurses provide supervision and serve as a liaison with patients, families, physicians, visiting nurses, therapists, and others in post-discharge care
Discharge recommendations, outstanding tests and physician visits are coordinated by Assisted Living nurses
Skilled nursing and therapeutic services are provided onsite by outside agencies (billed to Medicare):
– Oxygen, post surgical wounds, insulin management
– PT, OT, speech/language therapy
Medication reconciliation and management are coordinated by Assisted Living nurses
24/7 licensed nursing assistants (CNAs) provide ADL/IADL support
24-hour awake staff ensures immediate response to "unscheduled" patient care needs
Special diets and other nutritional support can be accommodated
Physicians and nurse practitioners often conduct "house calls" to Assisted Living communities
Advantages of Recovering in a Residential Environment, with a Fully Furnished Apartment
---
---
A fully furnished private apartment with private bath for all Respite Stays
Care and services are provided discreetly in the privacy of a resident's apartment
The ability to engage in stimulating programming eliminates isolation. Camaraderie, laughter and involvement in activities one enjoys helps foster well-being and hasten recuperation
Restaurant-style dining improves nutrition and enhances well-being
Recuperating in a supportive social environment boosts motivation to be active and engage in therapies with staff oversight and peer encouragement
Expert Support for Patients with Dementia
---
---
Renowned Compass Memory Support program offers non-pharmacological researched-based treatment
Nutrition/dehydration needs are addressed
Financially, Assisted Living can be a good option compared to HHC and SNFs
---
---
A less expensive option to 8 hour + private pay home care and nursing home care
SLR Executive Directors work closely with referral sources to determine if a financial program, such as the Veterans Benefit, would benefit a patient
On-site staff coordinates with local healthcare providers for Medicare-reimbursed services to keep residents' healthcare costs down
Assisted Living Resident Profile 
87 years old
Needs help with ADLs (activities of daily living): 72% with bathing, 50% with dressing
Needs assistance with IADLs (independent activities of daily living): 80+% with med management & meal prep
75% has several of the top 10 chronic conditions: 57% high blood pressure, 40% dementia. Also: heart disease, depression, arthritis, osteoporosis, diabetes, COPD, cancer, stroke
Most take 5+ medications per day
Many have special diet requirements
Mobile, but walkers and wheelchairs are common
Many receive therapeutic services, such as PT, OT, speech therapy
Some require agency skilled nursing services, including wound care and hospice/palliative care
70/30 split female/male