The Financial Facts about Assisted Living
Clients rely on you for sound financial advice, to help them preserve their assets, and to assist with decision making and financial planning when they need to make a move to long term care. We can help guide you and your clients by providing information about Assisted Living and other senior living options.
Our community directors are well versed in financial programs and other ways to defray the costs of living in one of our communities to avoid spending down assets too quickly. Our goal is aligned with yours – maximize the length of time someone can pay for Assisted Living so they don't have to make another move, and preserve their assets in case a move to a skilled nursing long-term care facility becomes necessary.
If you refer a client to us we will partner with you to work through all the financial issues involved in a move to one of our communities, including determining if a financial program would benefit a client. We will provide you with a financial analysis of the monthly costs over a 3-5 year period, including standard yearly increases. This is critical for long-term financial planning.
In the meantime, here is some basic information to share with your clients, with links to more detailed information and downloadable e-books and checklists.
Assisted Living Monthly Fees
---
The average monthly cost of Assisted Living in the US is $4,000 (source National Center for Assisted Living). Prices in New England, where our communities are located, range from $4,950 to $9,500
Monthly fees for Memory Care range between $6,950 and $11,000 per month in New England
How Most People Pay for Assisted Living
---
The bulk of a multi-year stay in Assisted Living is paid out of pocket, financed through the sale of a home
Many people use income from social security, a pension or investments
Often, families kick in a portion of the monthly fee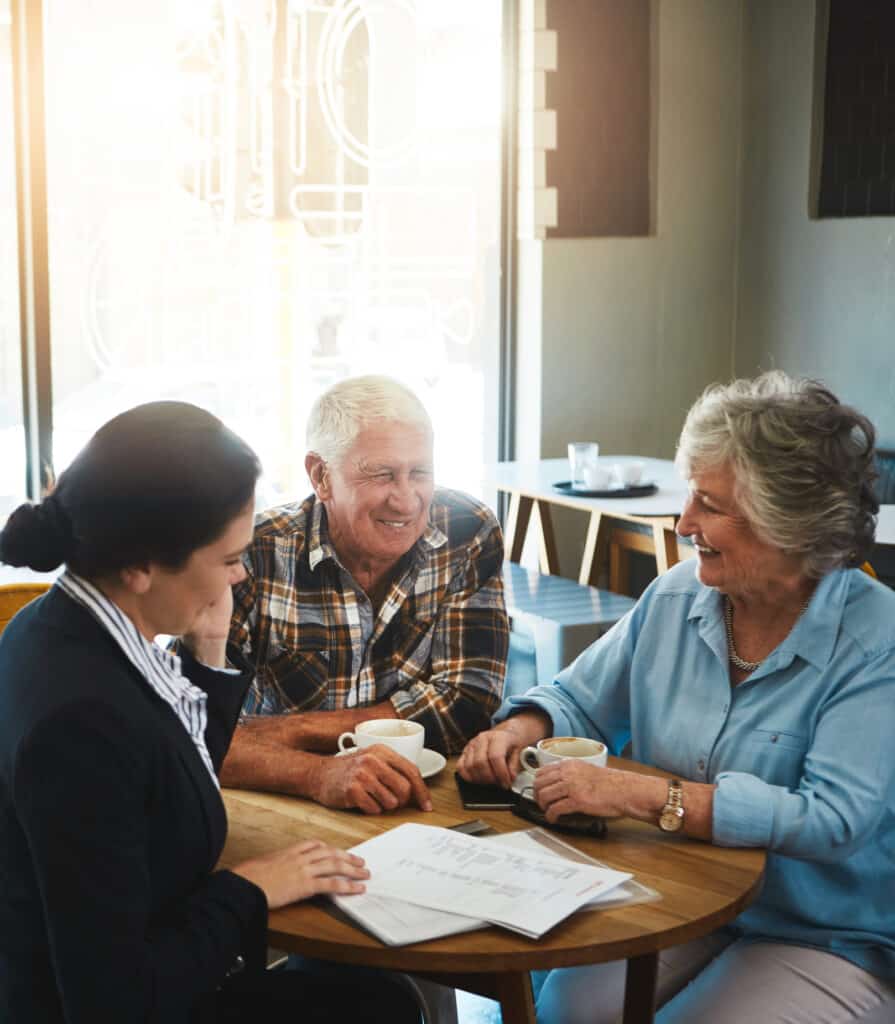 Most Common Financing Options for Assisted Living
Sale of a Home
Income from social security, pension, investments
Family contribution
Paying for Assisted Living can seem daunting, but there are many options that can help defray the costs:
Long-Term Care Insurance Policy
Veteran's Aid & Attendance Program
State Medicaid programs can kick in once someone has spent down assets (but the Assisted Living community has to participate in the program)
Many non-profit Assisted Living communities, including the ones we manage, offer financial support, sometimes referred to as scholarships
Life Settlement (life insurance). Depending on the policy, a client may be able to sell or borrow against a policy to pay for senior housing and/or care expenses
Some companies, including ours, will offer a bridge loan (a short-term financing option) while clients are waiting for a house to sell or benefits to kick in
Reverse mortgages are an option (but, we have heard both positive and negative stories from families who have gone this route)
Sharing a companion suite
Some or all Assisted Living costs are tax deductible. Knowing the details can save your clients money
Financial Sources that DO NOT Cover Assisted Living
---
Many people mistakenly believe that Medicare and health insurance companies provide coverage for Assisted Living. They do not. However, most Assisted Living communities will coordinate with local healthcare providers for Medicare-reimbursed services such as PT, OT and speech therapy, helping to keep residents' healthcare costs down.

Advice to Give Your Clients Before They Visit
---
Your clients should be prepared with questions about an Assisted Living community's cost structure, the billing process, fees for additional services, and whether they can benefit from a promotional offer, such as a referral bonus program.
Assisted Living staff should be able to provide a comparison of costs – their community vs. staying at home with home health care services or nursing home placement in their area. Financially, Assisted Living can be a very good option. It is less expensive compared to 8 hour + private pay home care and nursing home care.
Educational Resources For You & Your Clients