Assisted Living Community Serving Harvard, MA
Discover the Newly Renovated Nashoba Park!
Perched on the hilltop above downtown Ayer, Nashoba Park Assisted Living is tucked away in the Historic District and only a few miles from Harvard. Residents have access to several shops, restaurants, and banks along the way.
Residents of Nashoba Park remain independent with the privacy of their own apartment home, but a chance to socialize is never far away! Residents also enjoy the sense of security and companionship that comes from a supportive community with care staff available 24/7. We have built close ties with local organizations in the greater Harvard area over the years, including bringing our educational programs to the Harvard Council on Aging.
Scroll through Photos of Nashoba Park:
How do Residents Benefit from Nashoba Park's Innovative Approach to Assisted Living?
A World of Endless Possibilities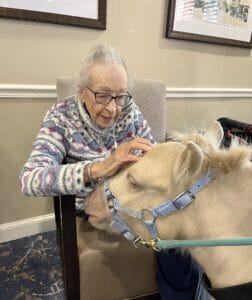 Our EnrichedLIFE program calendar is filled with meaningful opportunities for residents to pursue hobbies, knowledge, fitness, music and the arts. Our goal is simple: to foster each of our resident's independence with the understanding that help is available should they need it. We also enjoy regular visits from Harvard Alpaca Ranch, which always brighten residents' days!
Award-Winning Dining Program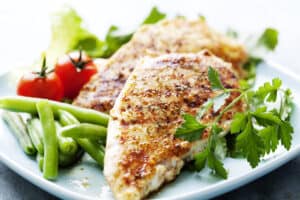 Eating healthy at any age can improve and protect your overall health. At Nashoba Park, we offer residents a variety of menu choices from our Brain Healthy Cooking program, inspired by the Mediterranean diet which has been scientifically proven to lower your risk of cognitive decline and several chronic conditions including high blood pressure. More importantly, the food tastes delicious and is tailored to our residents' tastes!