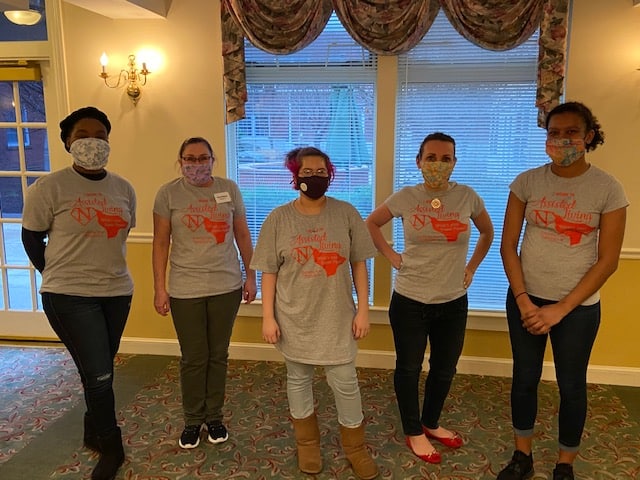 AYER, MA – As local communities have rallied together to support healthcare and essential workers, Nashoba Park Assisted Living has been overwhelmed by the kindness and generosity of their neighboring businesses.
"I cannot adequately express my gratitude to our families, friends, and local small businesses for their donations of meals, homemade cloth masks and face shields," said Executive Director Libby Mattei. "The Nashoba Valley community has really come together to support each other during this difficult time."
Nashoba Park would like to say a special thank you to Advanced Imaging in Wilmington for their generous donation of face shields to Nashoba's nursing team, and to J&S Business Products for printing custom "superhero" shirts for every associate. They also want to applaud Nashoba Valley Winery, Orchard, and Restaurant for their dedication to the community in producing hand sanitizer for hospitals, healthcare workers, and essential businesses to purchase. 
"This is a difficult time for so many, but by coming together, we are really showing the strength of our beautiful community," said Mattei.
For more information on Nashoba Park Assisted Living, visit www.NashobaPark.com.