Meet the Standish Village at Lower Mills Team
Staff Directory
Julie Williamson
Executive Director
Arielle Tavares
Director of Community Relations
Nina Tsinidis
Director of Business Administration
Jessi Ruiz
Resident Care Director
Bryan Donovan
EnrichedLIFE Director
Lara Bekampis
Director of Compass Programming
Michael Nelson
Director of Building & Grounds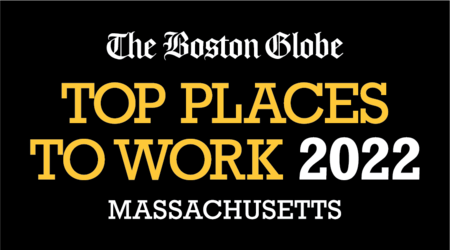 Senior Living Residences is honored to have been named the #4 Top Place to Work in Massachusetts by the Boston Globe. We are so grateful to our incredible associates, whose hard work, ideas, and dedication made this achievement possible.
---
We asked associates…
What is your favorite program that residents can take part in?
---
"My favorite program residents take part in is our Discovery Series! Residents will bring their own knowledge into the program, whether they teach their peers a new language, show pictures from a trip they went on, or educate on a topic they studied throughout their life. It truly is a learning experience for everyone involved."
– Julie Williamson, Executive Director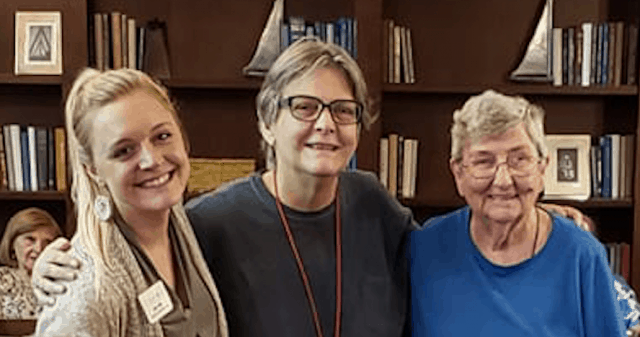 ---
"My favorite program that residents participate in is "Steps in Time". The dancers are able to have residents participate regardless of their functional abilities (people in wheelchairs, walkers, doesn't matter!). Our residents dance to a wide variety of different styles of dance and the fun they have is unexplainable. I read a quote one time that said "Life isn't about waiting for the storm to pass: it's about learning to dance in the rain" and when our residents get to dance especially to styles they once did in their younger years you get to witness their spirits being lifted."
– Arielle Tavares, Director of Community Relations
---
"The Lifetime Achievement Ceremony! Families come from all over to celebrate their loved one and residents share their accomplishments with their family and friends. It's an honor to be apart of a ceremony that recognizes our residents' achievements."
– Nina Tsinidis, Director of Business Administration
---
"Grab your passport! It is so great to appreciate different cultures and countries with each other!"
– Jessi Ruiz, Resident Care Director
---
"My favorite program is when the residents participate in the book club. It keeps the residents engaged and communicating with each other. They meet on the 4th floor patio for some sun and fresh air. Also the name of the book club is hilarious, 'Old but not dead."
-Michael Nelson, Director of Building and Grounds
---
"One of my favorite programs is our Beer & Wine Discovery Workshops. We explore different beer styles, wine varietals, local breweries or vineyards from a particular area by both learning about the topic's origin and history and then sampling some related products and discussing our experiences as a group. The residents have a great time talking about tastes and smells, what they like and dislike. It's a lot of fun!"
– Bryan Donovan, EnrichedLIFE Director
---
"My favorite program that residents participate in is our Brain Healthy Cooking program. Being able to incorporate healthy ingredients in our daily dishes, and to encourage residents to try foods they may never have tried before, is really rewarding."
– Jason Fitch, Director of Dining Experience