Specialized Assisted Living Programming for those with Mild Cognitive Impairment
Can my loved one be successful in assisted living, even though they have early symptoms of memory loss?
ConnectedLIFE, is an "open campus" memory support programming option offered at some of SLR's assisted living communities, specifically designed for residents with early symptoms of memory loss or Mild Cognitive Impairment. For the person with early dementia or memory loss life can be downright frightening and embarrassing. They feel confused and may self-isolate even when living within a traditional assisted living community, pulling back from social activities. They often believe that no one else is in the same situation or feels like they do. Not everyone who exhibits signs of memory loss will end up with dementia, but when these symptoms exceed the occasional word-finding trouble or forgetfulness of normal aging, it can seriously impact one's daily life. In our ConnectedLIFE program, these individuals feel safe, supported and valued within our intimate program. They are with a small select group of their peers, a social group who completely understands their diagnosis because they are living with memory loss themselves.
The benefits to residents participating in this program are enormous. With the goal of maintaining independence, residents in this program benefit from additional support services and innovative treatment programming. Each day offers a robust calendar of social and educationally-based immersive activities designed to strengthen their self-esteem and encourage independence. Being a part of an intimate group experiencing similar cognitive impairments provides reassurance and meaningful opportunities for socialization. Within this group there is compassion, patience and encouragement, as they understand each other's struggles. ConnectedLIFE has many of the elements of our unique evidence-based Compass Memory Support® programming, revised to meet the needs of higher functioning adults who don't need a secure environment. Residents have extra support, structure and guidance, yet they remain independent. Yes, these residents are working with a deficit, but we are not focused on it. Instead we are all focused on happy, engaged, self-confident living.
Unlike our secured Compass Memory Support Neighborhoods, residents in the ConnectedLIFE program live in private apartments within a traditional assisted living neighborhood. Residents are fully integrated within the community, accessing all of its amenities, having their meals in the main dining room, and participating in joint programming with other residents. All ConnectedLIFE residents also benefit from our strategic affiliation with Boston University Alzheimer's Disease Center.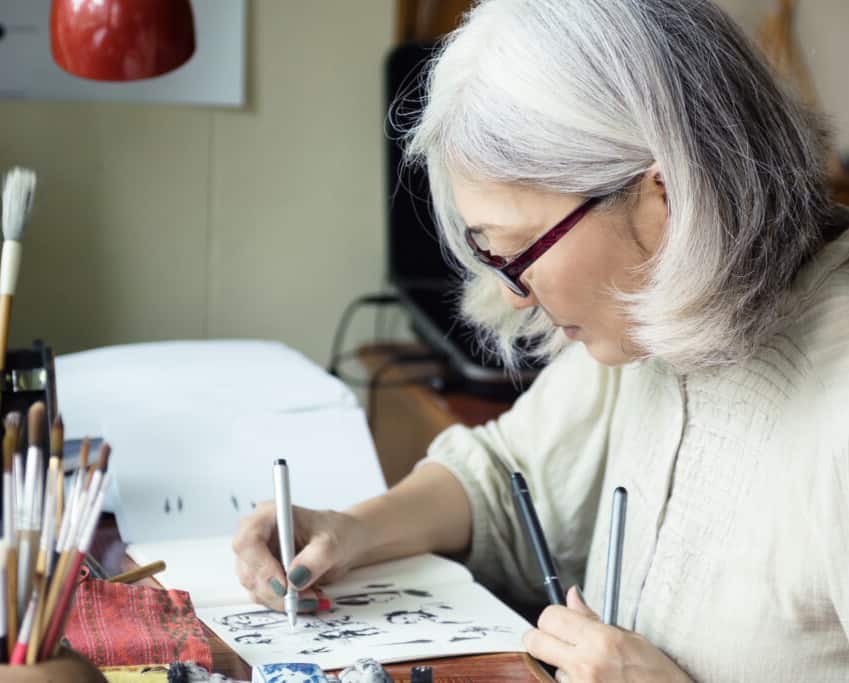 Residents in the ConnectedLIFE Program Receive:
Full-time ConnectedLIFE Program Specialist (a Certified Dementia Practitioner)
An Assessment for Social Intervention
Additional support throughout the day, as well as gentle reminders at mealtimes and to attend programs
Monitoring of each resident's emotional and physical well-being by trained staff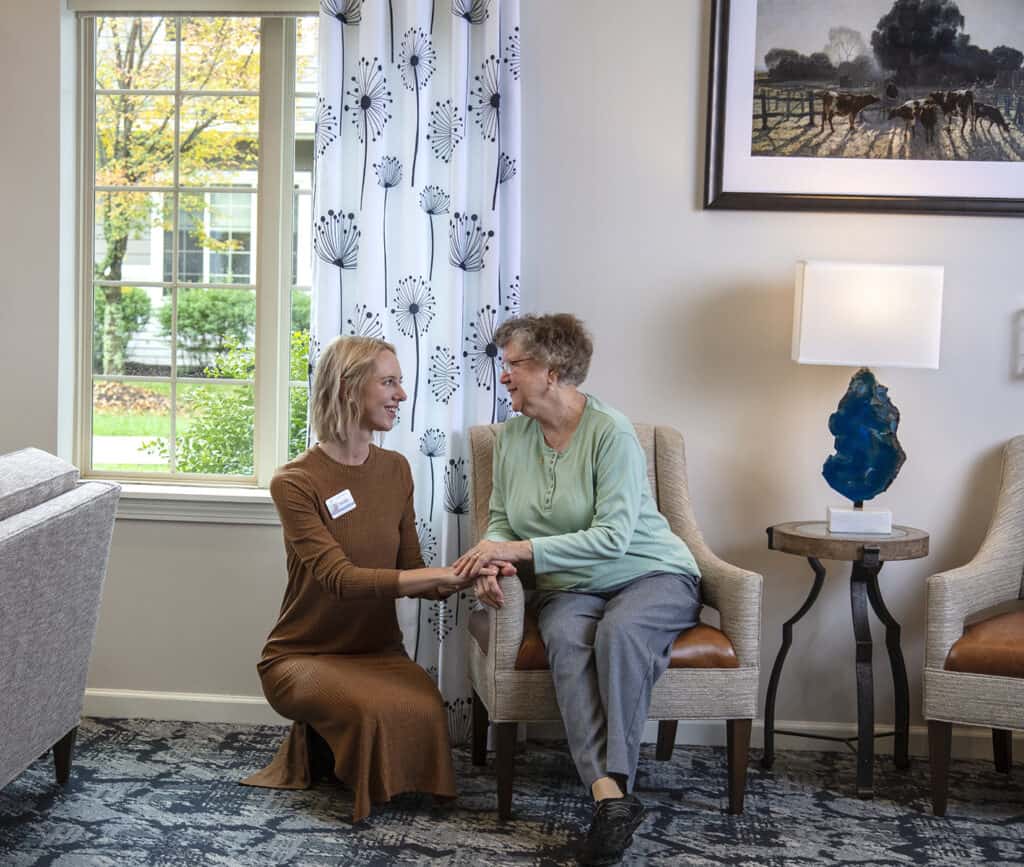 ---
ConnectedLIFE Could be the Perfect Solution
"Currently, the only time Mom has any interaction with others is at meals. Otherwise, she remains in her room, in her own thoughts, despite the opportunities for activities. Even before her memory started to fade, it was not her nature to throw herself into new social situations on her own. She always had my dad as the point man, socially. She has lost that leadership in her life, and it is difficult for her to adjust to the new and lonely world in which she finds herself. And, she knows her memory is not what it should be and she is easily confused, further reducing her self-confidence. This Connected Life program could open the door for her, to get her out of her room and get her mind on other things." – Family Member
---
The Right Choices in Assisted Living
---
Senior Living Residences communities offer several evidence-based programming options, tailored to different cognitive levels, all aimed at providing the right amount of engagement and guidance that will help seniors remain independent as long as possible.
If our ConnectedLIFE program is not a good fit, please consider one of our other specialized programs.