We asked associates...
What is the most rewarding part of your job?
---
"I love helping families solve problems especially when we can get all the pieces to work together."
- Beth Cardillo, Executive Director
---
"Helping others! Whether it is a form to help a co-worker, explaining benefits to an associate, relieving the stress of a family member by reviewing their bills with them or asking how mom/dad is doing or helping a resident understand their bill or just asking them how their day is so far, brings me such pleasure. The smiles of appreciation that I get are the most rewarding part of my job!"
- Catherine Federici, Assistant Executive Director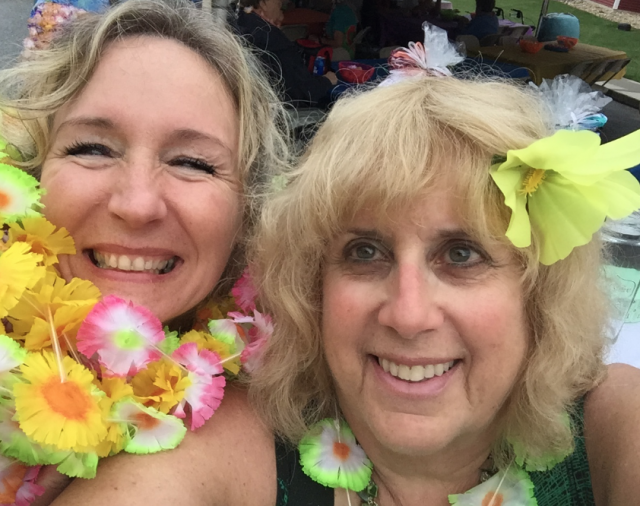 ---
"Meeting new people and teaching them about what Armbrook Village has to offer in order to help families find a new home for their loved ones."
- Julie Waniewski, Director of Community Relations
"The most rewarding part of my job is creating programming that is different and that will spark joy in the residents lives. I love it when a resident comes to a program that they have never been before but ends up loving it and coming every week. I also love teaching the residents something new or having them learn something new so that they are always continuously learning even though they are older individuals. I like to stress the point that you are never too old to learn something new."
- Rebecca Fondakowski, EnrichedLIFE Director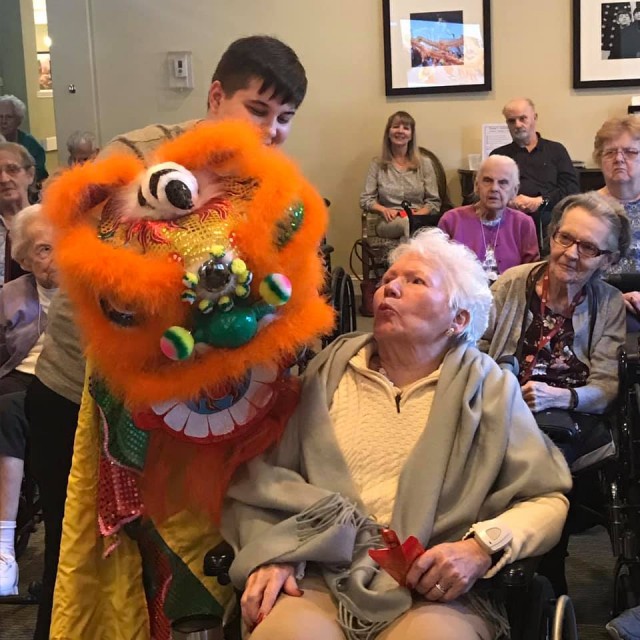 "Seeing a resident blossom who was previously retreating into a shell because of Mild Cognitive Impairment."
- Susan O'Donnell, Compass ConnectedLIFE Program Specialist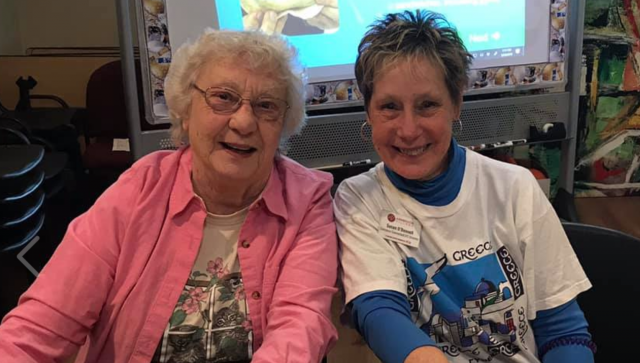 "The most rewarding part of my job is being able to make a difference in people's lives. That comes not only in working with our residents but our families, coworkers and the greater Community. When I am able to calm/comfort a resident who is afraid or bring joy to their day with a smile, hug or song. Counseling a family about the changes they are seeing in their loved one and being able to assure them it's going to be ok. Seeing residents interact with one another in a positive, kind manner brings such joy to my heart. Helping out in the Community and teaching people about what is and isn't Alzheimer's. I know I'm rambling but there is so much that makes my job rewarding it's hard to boil it down to a few short words."
- Kathleen McEwen, Director of Compass Programming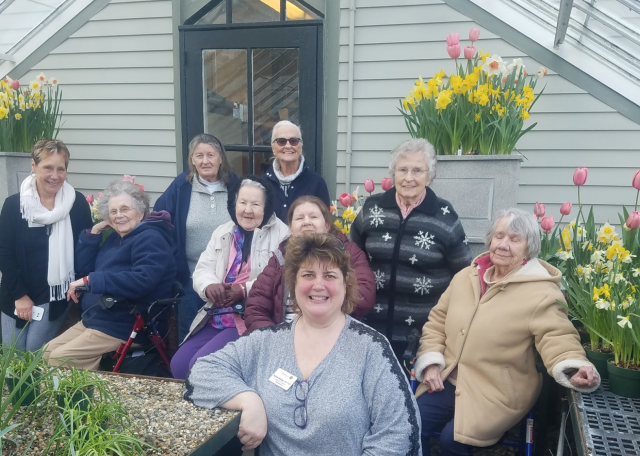 ---
"I love to come to work every day and leave knowing that something I did may have made a difference in someone's life. Feeling that I was able to succeed at something or learn something new. But what makes my job most rewarding is when I can get to know my residents on a personal level and watching them smile and laugh. Knowing that the residents are enjoying a good quality of life each and every day!"
- Crissy Burnett, Resident Care Director
"I enjoy interacting with our residents on a daily basis. It really gives you a feeling of how we are such an important part of their lives and community. It also allows us to learn about our residents & families and what they have seen and done in their lives."
- Chris Marsh, Director of Dining Experience