Westfield Community Connections
We believe that with our expertise in senior issues and care comes a responsibility to share our knowledge widely and give back to the local communities that our residents hail from and love.
Supporting Our Local Seniors
---
We support and collaborate with many of our local senior resources including our local senior centers, skilled nursing facilities and hospitals:
Building a Dementia Friendly Westfield
---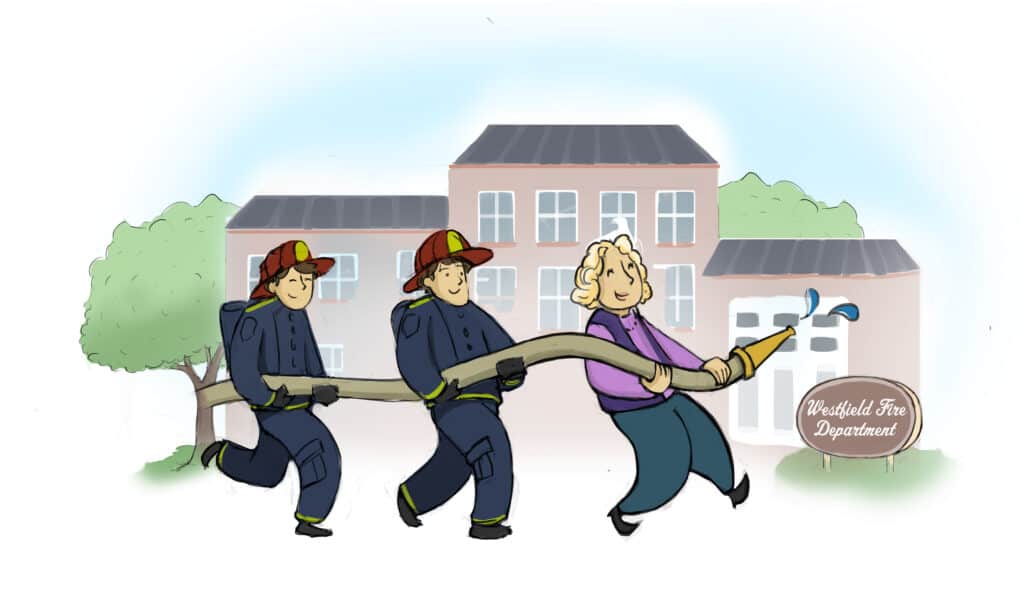 In 2014 we partnered with the city and spearheaded the Dementia Friendly Westfield Project effectively making Westfield the first Dementia Friendly City on the east coast of the United States! This project provides a number of training materials and experiences to Westfield area families and seniors, as well as medical professionals, emergency services workers, municipal staff, elder care professionals and the general public.
Since its inception in our area we have provided trainings and tools to all members of the Westfield Fire and Police Departments, everyone at Noble Hospital VNA and Hospice, Emergency Department associates and nursing staff at Bay State Noble Hospital, and staff members at city hall, including the former and current mayor. We have also launched CEU programs for social workers and register nurses, and created an interactive experiential training designed to give participants understanding of what it feels like to have dementia. Our partnerships with Greater Westfield Chamber of Commerce and the Westfield Council on Aging have also allowed us to bring our education programs to large groups of elder care professionals and local businesses.
Additional milestones in our Dementia Friendly Initiative include:
Serving Local Seniors
---
Armbrook Village serves communities from all over Western Mass, including Westfield, West Springfield, Holyoke, Southampton, Agawam, Southwick, Easthampton, Northampton, and Westhampton. We also serve the nearby Hilltowns, including Montgomery, Russell, Huntington, Blandford and Chester as well as the residents of South Hadley, Chicopee, Granville, Suffield, CT, West Suffield, CT, East Granby, CT, Granby, CT and Enfield, CT. Of course, anyone is welcome to move to Armbrook Village, no matter where you presently reside.
Medical Partners
In an effort to support our residents holistically, we partner with area medical providers who can bring their services directly to residents at Armbrook Village including physicians, PT, OT and more.
Physician, Support, Physical & Occupational Therapists
Hospice Providers
Pharmacy & Laboratory
Counseling & Care
Podiatry: Sharon Beaulieu
Hearing: Nova Hearing