Three Living Options within One Campus
At Armbrook, we know what seniors and their families are looking for. Our residents enjoy the independence and privacy of their own apartment while benefiting from living within a larger community offering security, companionship, social and wellness activities, and a wide array of supportive services located right outside their door. How you spend your days will be your choice. When you are in the mood to have fun, learn something new and get moving, we offer many choices! We also provide transportation to get you where you want to go.
Innovative Programming
---
When you move to Armbrook Village you step into a vibrant community of neighbors with access to a full calendar of exciting activities each day, including artful adventures, a variety of fitness classes for all abilities, opportunities for spiritual nourishment, as well as live musical entertainment from local groups! We also have private van transportation to get you where you want to go, including shopping, dining, sightseeing excursions and scheduled trips to doctors' offices.
Pursue hobbies you love or try something completely new! Popular programs include:
Woodworking, painting & horticulture classes
Movie nights in the Mount Tom Theater
Visiting with students from White Oak School
Events with Barnes Air National Guard
Friday Happy Hours in our own pub!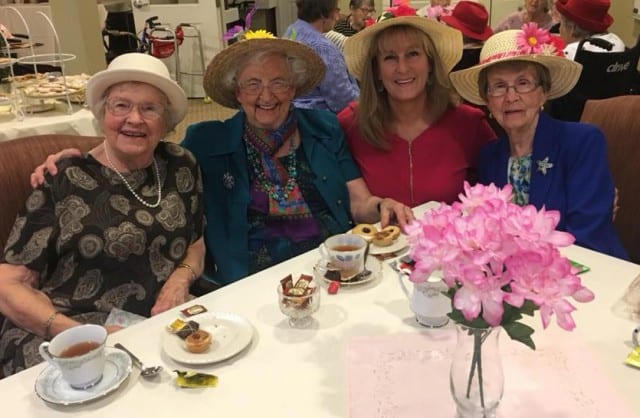 The Dining Experience at Armbrook Village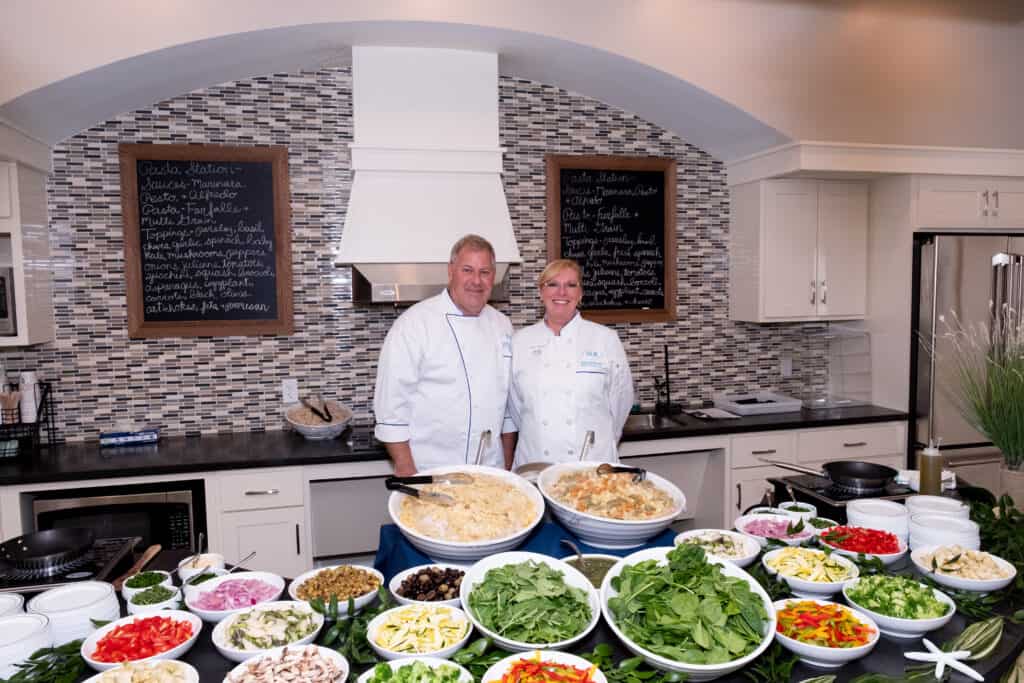 ---
The Dining Experience at Armbrook Village is unparalleled, featuring a dedicated waitstaff, a wide variety of menu options, fresh food sourced locally in season and a beautiful dining room that encourages socialization and friendship-building. Our very own Executive Chef Chris consistently receives rave reviews for his flavorful cuisine featuring recipes from our award-winning Brain Healthy Cooking Program. Chris brings over 25 years of experience to his position and creates a varied menu of both healthy and tasty options for residents to choose from. Popular dishes include Orange & Ginger Glazed Salmon, Shrimp Paella, Roasted Salmon with Kale and Quinoa Salad, and Pomegranate Glazed Roast Chicken. Chris also won Senior Living Residences' Top Chef Award 2 years in a row!
Unlike most senior communities, our dining program does not remain only in the dining room. Brain Healthy Cooking is weaved into regular programming and wellness activities — it is, after all, based on the Mediterranean diet, which has lifestyle components including regular physical activity and socialization. At Armbrook, we offer regular cooking demonstrations and lessons on how to make different food items from around the world. Chef Chris also ensures that each resident at Armbrook is heard and respected when it comes to they food they want to eat and strives to make healthful variations of their favorite dishes while preserving taste.
Leading Alzheimer's Care in NEW DIRECTIONS
---
Armbrook features a state-of-the-art Compass Memory Support NeighborhoodⓇ, developed in affiliation with the Boston University Alzheimer's Disease Center, which treats the symptoms of Alzheimer's by putting cutting-edge research into action. Our philosophy is that individuals with memory loss should have the fullest possible sense of control over their daily lives, continue to learn, enjoy personal relationships, play a role in their own care, and live meaningful lives. This positive and optimistic approach to treating individuals with Alzheimer's as individuals and treating the symptoms of their disease with unique programming, rather than relying solely on medication, is what sets Compass apart.
Armbrook Village's Compass Memory Support NeighborhoodⓇ is located in a dedicated, secured wing within our community. With only 25 apartments, our Compass Neighborhood is an intimate nurturing environment with a high staff-to-resident ratio and an exceptionally personal style of care. Many of our staff are Certified Dementia Practitioners, and are also trained through the award-winning Dementia Friendly Communities program.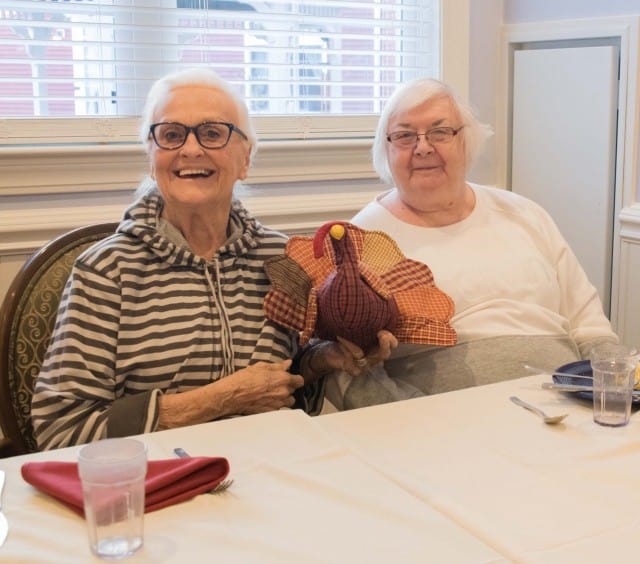 We are a Dementia Friendly Community
---
Armbrook Village's award-winning Dementia Friendly Westfield Public Education program was the first program of its kind on the east Coast of the US, and was integral in making Westfield, MA the region's first Dementia Friendly Community. The program provides an in-depth sensitivity training on dementia helping to build empathy and awareness of dementia and the diseases and afflictions that cause it. This program has been brought to thousands of area professionals and families since its inception in 2014. Learn what it means to be "Dementia Friendly" and discover even more about our Dementia Friendly Communities Program.