Finding The Right Assisted Living Fit
As we say in the Assisted Living industry, "When you've seen one Assisted Living community, you've seen just one." They come in all different shapes and sizes, and offer a variety of features, amenities and prices. That's why it is important to take a tour to see personally if it's "the right fit" for you or your loved one.
Here Are The 7 Top Things To Look For And "Feel" On Your Tour: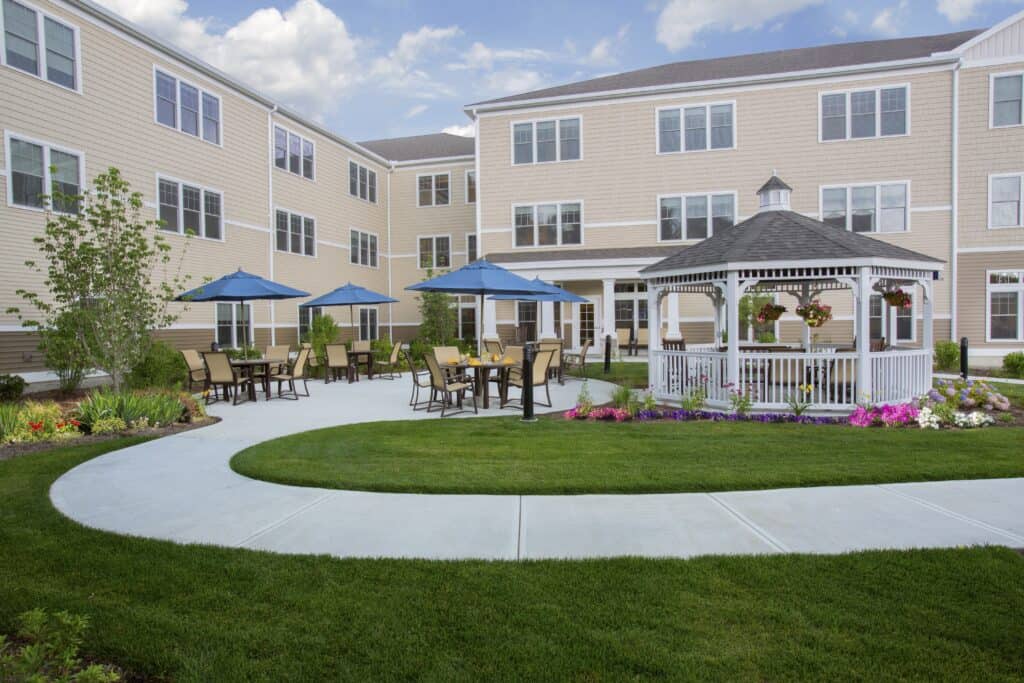 Is the community attractive? Is the décor attractive and homelike? Does the community have good natural and interior lighting? Is there a nice outdoor space? Do you like the apartments? Can you envision yourself or your loved one feeling comfortable living here?
Do you have a warm feeling being in the community? Did you receive a warm greeting when you arrived? Does the Executive Director call residents and staff by name and interact warmly with them as you tour the community? Are people saying hello to you?
Do people look happy and engaged? Are residents socializing with each other and engaged in programs or activities? Do you see evidence of a robust program for social, fitness, lifelong learning, entertainment and other activities, such as a calendar of events or notices around the community? Are staff members personable and friendly?
Did you sample a meal? Is it tasty and nutritious? Does the menu have variety? Do you like the dining room? Is the wait staff friendly and courteous?
Does the community have all the latest safety features? 24-hour emergency response in the apartments, handrails throughout the building, grab bars in the shower, elevators, floors that are non-skid and carpets that are easy to walk on, smoke detectors and sprinklers?
Is the person giving the tour really listening to you? Are you able to fully describe your current situation and what you hope to achieve by moving to an Assisted Living community? Are you focused on specific solutions and services the community can offer to help you or your loved one become more independent, or are you just listening to a long list of their amenities? Are you confident the community can adequately meet your needs? Have they clearly explained all of the services and monthly costs, including how personal care is billed? Do you have a clear understanding of the assessment and move-in process?
Is there anything about the community that makes it stand out from the others you visited? Does the community have any special or unique programs, or a way of doing things that seems better? Does the person giving you the tour feel real pride in his or her work and in the community? Do they speak about the company's values or mission and really mean it?
More Tips for Touring Assisted Living Communities
Download a checklist to take notes during your tour about what is included in the monthly fee. (published by the Massachusetts Assisted Living Association)
Download a consumer checklist with a LONG list of things you should be looking for and thinking about! (published by the National Assisted Living Association)
Download a consumer guide put together by the MA Executive Office of Elder Affairs (EOEA) that has a comprehensive list of questions to ask any senior living community.