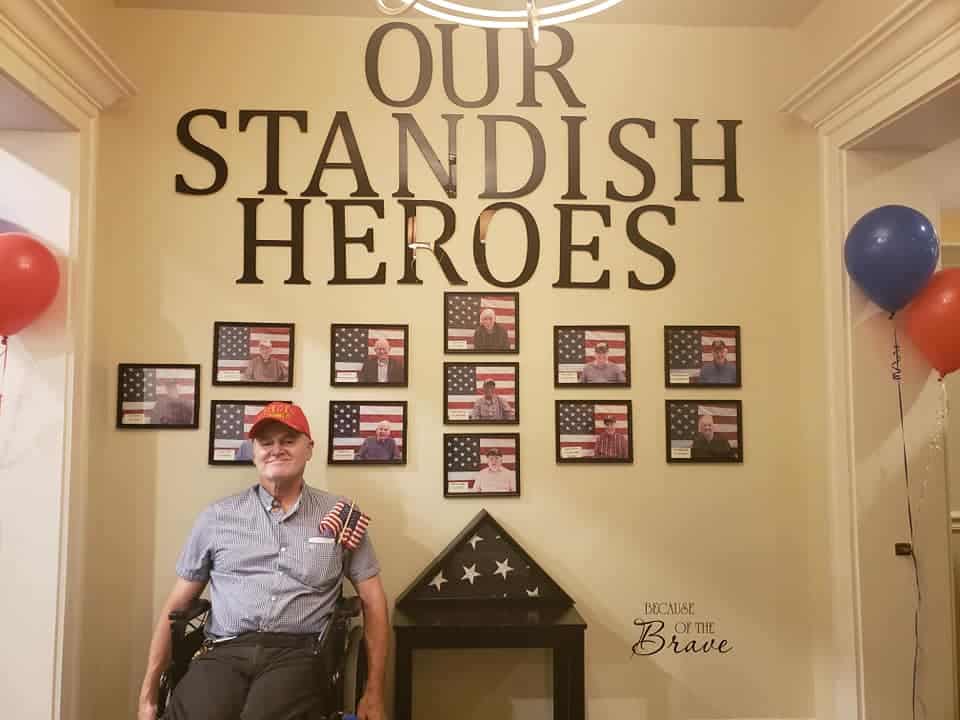 BOSTON, MA – It was a particularly poignant Veterans Day at Standish Village, an Assisted Living & Memory Support Community located in Lower Mills, this year as the community unveiled a new photo wall honoring resident veterans for their bravery and sacrifice.
The Standish Village "Wall of Heroes" was completed just in time for the community's Veterans Day Luncheon, where a crowd of residents, families, and local Veterans gathered to view the tribute. To create the wall, associates at Standish brought in photographer Liz Scully to take portraits of each of the community's veterans seated in front of the American flag. The portraits were then framed and displayed with each resident's name and branch of service.
Standish village is home to 14 veterans, including 3 World War II veterans. The senior community plans to keep the Wall of Heroes up as a year-round display of appreciation for their resident veterans and their service. For more information on Standish Village at Lower Mills, visit www.standishvillage.com.